Early stage companies might have critical new funding prospects thanks to a program run by the U.S. Small Business Administration (SBA).
To create jobs and to help new entrepreneurs get capital, the SBA launched the initiative – via a new Small Business Investment Company (SBIC) capital investment program in May 2012.
That's why the SBA has recruited experienced investment fund managers. If licensed for the program, investment funds can multiply their collective assets for lending up to an aggregate $1 billion to new entrepreneurs.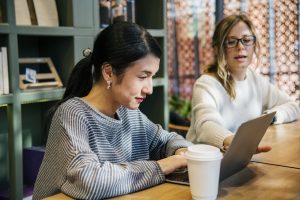 "Early stage small businesses face difficult challenges accessing capital. At the same time, in this financial climate, venture capital funds are finding it difficult to raise money from institutional investors," said SBA Administrator Karen Mills.
"By licensing and providing SBA financial backing to Early Stage Innovation Funds, we hope to expand entrepreneurs' access to capital and encourage innovation as part of President Obama's Start-Up America Initiative launched last year," she explained.
Such funds can get matching SBA-backed funds up to $50 million.
The proviso for funds – they must target at least half their funds for young businesses.
The SBA will earmark the funds for a 60-month period.
In announcing the early-stage program, an SBA press release cited the difficulties for young companies that need between $1 million and $4 million.
"Since January 2006, less than 10 percent of all U.S. venture capital dollars went to seed funds investing at those levels, and 69 percent of those dollars went to just three states:  California, Massachusetts, and New York," explained the press release.
"The Early Stage Innovation Fund initiative will target this gap by licensing and guaranteeing leverage to funds focused on early/seed stage investments," promised the SBA release.
Since 1959, the SBA has worked with SBICs to provide capital.
From the Coach's Corner, see more on SBA's funding programs.
"The harder you work, the harder it is to surrender."
-Vincent Lombardi
 __________
Author Terry Corbell has written innumerable online business-enhancement articles, and is a business-performance consultant and profit professional. 

Click here to see his management services

. For a complimentary chat about your business situation or to schedule him as a speaker, consultant or author, please 

contact Terry

.