Have human resource professionals been holding both themselves and their employers back?
The answer was, yes, at least according to a 2012 study by global management consultants, the Hay Group.
Hay research indicated "inefficient processes and disconnected disciplines" are the primary causes – why HR professionals aren't providing a noteworthy role to position their companies for the future.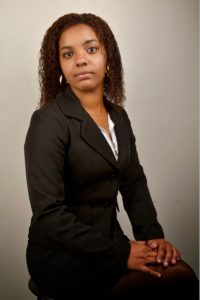 "…the emerging HR concerns for the years ahead lie around developing the workforce and ensuring the right people are in the right roles and doing the right work," according to a Hay Group press statement.
Hay's study included 1,400 responses from both senior executives and HR professionals. Of which, just 34 percent concluded HR has made a strategic contribution to their employers.
About 60 percent could be characterized as doing a so-so job in achieving performance and growth results.
In a sense, Hay points out the expectations of HR in recent years have been myopic.
"As market demands continue to change, organizational success will hinge on HR's ability to connect human capital decisions with business strategy," said Phil Johnson, Hay Group's global head of work measurement.
"HR will need to stop clinging to traditional processes and inefficient silos and move toward an integrated approach that links work and people to business results," he asserted.
More study results:
Only 40 percent say work measurement and talent management processes are closely aligned
Even fewer (36 percent) say talent management and organizational effectiveness are closely aligned
Slightly more than one-third (39 percent) say they have moved away from traditional silos, but this leaves 61 percent that haven't – or worse still, are unsure.
Despite 76 percent of respondents saying they use a formal work measurement system, the research suggests that many organizations are not seizing upon the full potential or making the most of their investment.
"The research highlights how HR will lag behind management expectations if a holistic approach to people management – based on a framework of understanding work – is not adopted," according the Hay announcement.
"Organizations are largely limiting work measurement systems to the setting of base pay and for grading purposes," said Mr. Johnson.
"We're starting to see more companies use work measurement to support succession planning, career pathing and other talent management decisions, and as a job and organization design diagnostic – but most are missing out on its true value. Used to its full extent work measurement can feed enormously powerful information into strategic decisions and improve the overall efficiency of the organization," he added.
So, the key to be considered a strategic business partner is to have a leadership grasp of employees and their work.
From the Coach's Corner, here relevant solutions:
Best Practices to Evaluate Your HR Performance — To reach profit goals, leading organizations assess the performance of their human resources programs. If you want to accurately analyze the performance of your HR, at the very least you must research two areas.
Complete Guide: How to Market Your Ideas to the CEO — Whether you're an executive — in finance, human resources or marketing seeking to be a partner in the C-suite — it's vital to communicate effectively with senior management. To market your ideas to senior management, here are the four best practices.
Key Differences between Leaders and Managers — There seems to be some confusion in understanding the difference between true leadership and management — particularly, if a manager wants to aspire to leadership in management to enable an organization to become great. The salient distinction between leadership and management: It boils down to how professionals inspire their staffs and other stakeholders.
6 Steps to Implement a Cultural Change for Profits — If your company is lacking in teamwork, morale is poor and profits are weak, chances are you need to change your organization's culture.
6 Tips to Turn Your HR Department into a Profit Center — At least 50 percent of a company's profits are contingent on employee problems. If you have challenges in one department, odds are you have HR issues in other departments. In fact, human capital is the No. 1 reason why CEOs lose sleep. Many businesses often need an objective source of information and expertise from critical thinkers. It's true you can turn your human resources department into a profit center.
"Hide not your talents. They for use were made. What's a sundial in the shade?"
-Benjamin Franklin
__________
Author Terry Corbell has written innumerable online business-enhancement articles, and is a business-performance consultant and profit professional.

Click here to see his management services

. For a complimentary chat about your business situation or to schedule him as a speaker, consultant or author, please

contact Terry

.