Updated – March. 5, 2016 


Losses for small business even at the Supreme Court level over ObamaCare won't deter the National Federation of Independent Business (NFIB), www.nfib.com.
NFIB serves small business. It fought ObamaCare because imposed higher costs and convoluted mandates.
Years later, it's helping small businesses deal with it but vows to continue the fight.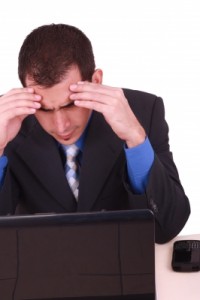 Businesspeople still fear the unknown — unknowingly failing to comply with the complexities of ObamaCare.
Despite the legal losses at the U.S. Supreme Court level, the mom-and-pop business owners' and larger companies' fight will continue against the jobs-killing Patient Protection and Affordable Care Act (PPACA).
"While we are certainly disappointed, NFIB respects the decision to uphold the individual mandate by the Supreme Court," says Dan Danner, President and CEO of the NFIB. "Clearly this mandate has now become a tax on all Americans and a broken campaign promise from President Obama not to raise taxes."
The NFIB has long voiced opposition to PPACA because of the threats from uncertainty, new taxes and onerous regulatory requirements.
It's a major reason why hiring for living-wage jobs hasn't increased.
Plus, most micro firms are not able to provide healthcare coverage and face heavy fines that threaten their odds for success.
Moreover, entrepreneurs are a courageous, independent lot. They have a dream. Most want to preserve their business, financial, personal, and political liberties. To them, PPACA is tantamount to slavery.
"We are concerned about the precedent that this will set in Congress' ability to mandate other aspects of our lives, but we will move forward from today to continue to fight, harder than ever, for real healthcare reform for our membership," adds Mr. Danner.
"Life without liberty is like a body without spirit."

-Khalil Gibran
"Under PPACA, small-business owners are going to face an onslaught of taxes and mandates, resulting in job loss and closed businesses," says Mr. Danner. "We will continue to fight for the repeal of PPACA in the halls of Congress; only with PPACA's full repeal will Congress have the ability to go back to the drawing board to craft real reform that makes reducing costs a number one priority."
His bottom-line: "The power and control of healthcare decisions should be in the hands of the consumer, not the government."
NFIB's chief lawyer concurs.
"This day will go down in history as the day when Americans lost a part of their freedom – the freedom to choose what they want to buy with their own money," says Karen Harned, executive director of NFIB's Small Business Legal Center.
The high court's ruling also drew a negative reaction from a leading think tank, the Washington Policy Center (WPC), and its healthcare analyst and retired heart surgeon, Dr. Roger Stark.
"… most Americans oppose this law, and most Washingtonians oppose the individual mandate," says Dr. Stark. "They believe, rightly, that the law will result in higher costs, fewer choices, and worse care for them and their families."
He cited a KING5 poll in Washington state that showed 64 percent of respondents opposed the individual health insurance mandate, and nearly half disliked the entire ACA.
Dr. Stark co-founded the open-heart surgery program at Overlake Hospital in Bellevue, and authored the book: "The Patient-Centered Solution, Out Health Care Crisis, How It Happened, and How We Can Fix It."
WPC Op-Ed articles are published on The Biz Coach here.
Several of the recommendations by Grant Thornton (www.grantthornton.com) in 2012, are still relevant:
New mandatory summaries of benefits and coverage – An employer will need to update its summaries of benefits and coverage in conformance with new guidance prior to the next open enrollment period. This may be problematic for employers offering multiple plan options and medical plans with carved-out benefits (for example, separate medical and pharmacy benefit providers).
Form W-2 health plan reporting – An employer must update its payroll system in order to report the cost of its health care coverage on Forms W-2 issued for 2012.
Plan design changes to mitigate the effect of the "Cadillac tax" – Starting in 2018, a provision of the PPACA imposes a 40 percent excise tax on the insurer or plan sponsor for a health plan whose value exceeds a certain threshold. With proper planning this impact can be lowered or eliminated through wellness programs and plan design changes that encourage cost-effective behavior. Also, employers should consider whether they will pass the cost of the excise tax to their employees, because the employees' health care benefits cause the excise tax to apply.
Elimination of its health care program – An employer may want to consider whether to continue to offer health care as a benefit or have employees buy their coverage through one of the many exchanges being established.
Proper handling of accounting issues – An employer may not have taken into consideration in its financial statements the effect of the PPACA provisions regarding the Medicare Part D subsidy taxation rules and potential Cadillac tax.
Communication about the effect of the decision to employees – The Supreme Court decision may raise a number of questions from employees that employers should be prepared to address.
Meantime, let's wish the WPC luck in educating voters. And wish the NFIB luck – so their entrepreneurial members can achieve their dreams of successful businesses.
"Life without liberty is like a body without spirit."
-Khalil Gibran
__________
Author Terry Corbell has written innumerable online business-enhancement articles, and is a business-performance consultant and profit professional. 

Click here to see his management services

. For a complimentary chat about your business situation or to schedule him as a speaker, consultant or author, please 

contact Terry

. 
Photo courtesy David Castillo Dominici at www.freedigitalphotos.com