So you've been hugely successful and you're ready to grow. Growth is indeed imperative for long-term success.
Now you see opportunities by expanding into a new market?
Whether you're expanding across town or into a different region, there are risks to consider.
Key steps are vital to anticipate in alleviating any uncertainty.
Even it doesn't seem risky, due diligence is certainly required and certain precautions are imperative for success.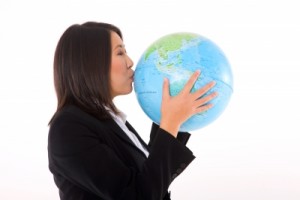 Here are key reminders to keep in mind:
1. Do your research
Investigate the culture and buying habits of the prospective customers you desire. Study the competition, local customer sentiments and learn how to attract the best local talent.
2. Don't make assumptions without facts
Start by querying anyone you know and trust. Ask for referrals to others with whom to chat. Study data for risk management.
3. Repeatedly – test, test and test
Consider all ideas. Examine all nuances in the new market and take precautions to minimize negative surprises.
4. Create your plan
Develop and implement a strategic action plan.
5. Keep an open mind
What has worked for you before might not be appropriate now. For example, instead of starting from scratch, it might be best to acquire an existing business.
What has worked for you before might not be appropriate now. Instead of starting from scratch, it might be best to acquire an existing business.
6. Hire local talent
They will know more than you about the marketplace.
7. Consider legal ramifications
That might include registering your business with taxing authorities, adhering to the regulatory requirements, and complying with best environmental practices.
8. Use an integrated approach
That means local advertising in broadcasting, the Internet, newspapers, public relations and social media.
Be sure to identify and partner with community influencers.
9. Listen
Peter Drucker provided great wisdom: "Arrogance is being proud of ignorance." Listening is the first step in developing great relationships.
10. Look for speaking opportunities
Create public speaking opportunities in front of groups. Here's how to get more opportunities as a guest speaker. And be sure to obtain the most profit from speaking opportunities.
11. Brand your key representatives
Remember fans and customers are greatly influenced by what they perceive about spokespersons and employees.
12. Remember community involvement
You'll increase your chances to create fans with community service and participation. Cause-related marketing pays dividends.
13. Stay focused
Concentrate on your core strengths. When necessary continue to fine-tune your approach.
From the Coach's Corner, related articles:
Marketing Not Working? 14 Important Reasons Why Marketing Fails — There are many reasons for marketing failure of a campaign. Here are 14 of the more important obstacles to success in a marketing campaign.
Action Steps To Get Top Results From Your Marketing Plan — Why do seemingly great marketing plans fail to yield the desired results? Well, one reason: Such plans don't turn the ideas into reality because they're not action-oriented. What counts is the scheduled specific footwork, and then tracking the results. There's a second reason, quality of execution.
Critical Essentials to Develop the Best Marketing Formula — There are critical essentials for marketing, which includes the right channels and developing the right message. That includes the right branding slogan and logo. Unless your targeting upscale consumers, many consumers prefer value marketing — not cute, which doesn't necessarily mean selling at a lower price than your competitors. Hyper-consumerism is history. Humor is great, but more importantly, traditional values with a purpose are in vogue. Why? Consumer attitudes are changing.
Marketing to Women? Study Says More Love Social Media — Compared to men, women have become bigger users of social media — with one caveat — LinkedIn. LinkedIn is slightly more of a male bastion. Here's a look at the history of social media.
"And the day came when the risk to remain tight in a bud was more painful than the risk it took to blossom."
-Anaïs Nin
__________
Author Terry Corbell has written innumerable online business-enhancement articles, and is a business-performance consultant and profit professional. 

Click here to see his management services

. For a complimentary chat about your business situation or to schedule him as a speaker, consultant or author, please 

contact Terry

.




Image courtesy of Ambro at  www.freedigitalphotos.net