Human resources departments aren't providing their companies enough support for employees, talent recruitment, learning and development, and succession planning – according to a study by a global strategic-consulting firm.
The study by The Hackett Group is entitled, "Cracks in the Foundation: Closing the Critical Skills Gap Undermining Business Capabilities."
Its 2012 study concludes that finance, information technology, procurement and HR are all suffering from a shortfall in skills and talent.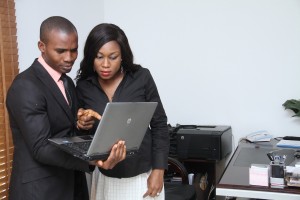 HR functions
The research included six HR functions:
1. Workforce planning and succession
2. Collaboration/knowledge sharing
3. Retention
4. Managing performance
5. Learning and development
6. Recruiting and staffing
Management complained, on average, that HR is only providing "talent-management support" less than 35 percent of the time.
Another complaint: HR departments only deliver a comprehensive level of needed service less than 35 percent of the time.
Similar studies
The Hackett Group's research echoes other 2012 studies:
— HR firm Kenexa reported a big schism exists between what human resources professionals think they know about their workforce and what employees actually believe. In other words, there's big gap in HR perceptions vs. reality.
— Human resource professionals are holding both themselves and their employers back, according to global management consultants, the Hay Group. The firm reported that HR pros fall short as "strategic business partners".
"At most companies, business services functions were badly weakened by across-the-board cuts during the recent recession," said The Hackett Group Global HR Practice Leader Harry Osle. "Underinvestment in talent has created deficits in important skills such as business acumen, strategic thinking and analysis, change management, and process improvement capabilities."
He also said management and HR aren't collaborating.
"This is a dangerous situation with the potential to cripple companies that don't address it quickly," he added. "While these business services functions are often considered cost-centers, they provide key services that enable companies to manage and optimize assets ranging from cash, capital and talent to technology and product/service inputs."
Additional concerns
There's additional management dissatisfaction most of the time with HR:
Talent management service –  nearly 70 percent of the time
Collaboration and knowledge sharing – dissatisfied or very dissatisfied – 79 percent
Retention – dissatisfied or very dissatisfied – 70 percent
Eighteen percent o f the companies said HR delivered adequate proficiency in collaboration and knowledge sharing.
The bright spot: Thirty-three to 47 percent of companies expressed satisfaction in the level of HR services in workforce planning, performance
"Today's changing business environment requires that business services organizations retool and radically change their mix of staff to improve their ability to directly impact on business performance," said The Hackett Group Chief Research Officer Michel Janssen. "Talent management is key, and business services can't accomplish this without strong and effective support from HR."
He did say management and HR must work harder to improvement their communication.
"Business services managers must take the lead in specifying their needs, and taking accountability for results for talent management," he added. "HR must provide comprehensive process and administrative support, methods and tools, training and guidance to function leaders."
More recommendations
The study made more recommendations:
Business services must do a better job of defining and prioritizing the skills and characteristics that are truly essential for job candidates to have.
HR can also rely less heavily on external labor markets, and develop staff, as well as examine alternative approaches to recruiting, such as hiring less-experienced staff with development potential and permission-based recruiting.
 Candidate relationship management is also a powerful emerging strategy for handling company interactions with applicants, candidates and current employees.
My sense is that both senior managers and HR pros have work to do:
In view of The Hackett Group research, and the other two studies, it's obvious that many HR professionals need training in process improvement, communication and leadership.
Management needs to be proactive in conveying goals to HR professionals. If instructions aren't followed by HR, management should act to deal with an unacceptable situation.
From the Coach's Corner, here are more articles related to this topic:
Home-Grown Succession Planning Helps Financial Performance — Companies that promote their chief executives from inside vis-à-vis recruiting from the outside have a much higher financial-success rate. In other words, successful companies identify and nurture their intellectual capital. It's not just my experience. It's been confirmed by a global human resources study.
How You Can Eliminate Destructive Conflict for Better Teamwork — For better employee-team decision-making and higher performance, it's true that constructive conflict works. Usually, the best ideas evolve when ideas are discussed and debated. But when employees fail to exercise self control and their egos get in the way, emotions flare and cliques are formed in the workplace. That's destructive conflict.
Instead of Wasting Time Putting out Fires, Upgrade Your Staff — To achieve higher profits, you can become more strategic about managing your marketplace challenges. But the marketplace represents only 50 percent of an entrepreneur's headaches. Internal factors within your company also contribute to entrepreneur insomnia.
How Not to Worry about Keeping Your Top Employees — Increasingly, employers are worried about filling open slots and retaining their best workers, according to a 2012 survey of 526 human resources professionals. Sixty-one percent indicate they're concerned about retention.
"Management is efficiency in climbing the ladder of success; leadership determines whether the ladder is leaning against the right wall." 
-Stephen Covey
__________
Author Terry Corbell has written innumerable online business-enhancement articles, and is a business-performance consultant and profit professional.

Click here to see his management services

. For a complimentary chat about your business situation or to schedule him as a speaker, consultant or author, please

contact Terry

.