Aug. 12, 2012 –


Seventy-six percent of business managers at global companies don't have information for their needs – even though it's necessary for productive decisions in expanding into emerging markets.
Some 86 percent agree that data – market sizing and growth estimates – is vital.
However, only 24 percent say the information isn't available at their companies.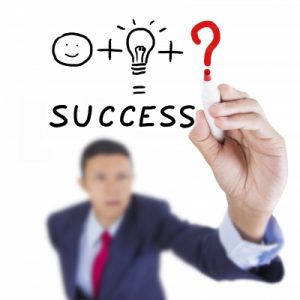 The surprising facts about market intelligence are unveiled in an M-Brain (formerl Global Intelligence Alliance) study: "Perspectives on Emerging Markets 2012-2017 Report."
After all, competitive intelligence is a salient priority.
"The business managers in our survey admit that in addition to entering more quickly and adapting better to local market conditions, their companies could have conducted better intelligence and due diligence on emerging markets," says Ville Vanhala, senior vice president of research and monitoring services at GIA.
"This should raise alarm bells," he says. "Companies risk missing out on key opportunities and threats if they fail to continuously monitor these markets, and to pass on that information to their key managers."
What type of opportunities?
"Examples include the latest market growth forecasts, labor market developments, competitor movements, industry consolidation and regulatory changes," he explains. "Business managers also want to keep track of their existing suppliers' reputation and activities in the market and to be aware of alternate sources of supply."
Emerging top 30 markets
Rank Country % Respondents
1 India 66.4%
2 Brazil 65.7%
3 China 65.4%
4 Russia 39.7%
5 Indonesia 27.4%
6 South Africa 22.2%
7 Vietnam 20.1%
8 Mexico 18.5%
9 Turkey 17.8%
10 Argentina 10.3%
11 Thailand 9.5%
12 Chile 9.3%
13 South Korea 8.6%
14 Malaysia 8.4%
15 Singapore 8.1%
16 Nigeria 7.7%
17 Colombia 7.4%
18 Saudi Arabia 7.4%
19 Poland 7.0%
20 Philippines 6.7%
21 UAE 6.0%
22 Egypt 5.1%
23 Taiwan 4.9%
24 Hong Kong 4.6%
25 Peru 4.6%
26 Romania 4.2%
27 Czech Republic 3.7%
28 Bangladesh 3.0%
29 Pakistan 3.0%
30 Hungary 2.3%
More surprising details:
When comparing how business managers in different countries rate their in-house market intelligence, U.S. companies stand out for lacking readily available information on emerging markets (87 percent) and having inaccurate or incomplete emerging markets information (93 percent).
While fewer UK companies suffer delays in decision making on emerging markets because they miss market information (74 percent) compared to the global average (78 percent), 88 percent still say inaccurate or incomplete information about emerging markets is also a problem for them.
GIA's Web site: www.globalintelligence.com.
Well, if you're among the 76 percent, the solutions are obvious. Either exercise due diligence in competitive intelligence or hire an outside participant to do the necessary research.
From the Coach's Corner, related information:
Strategies, Precautions When Expanding into a New Market — So you see opportunities by expanding into a new market. Whether you're expanding across town or into a different region, there are risks to anticipate in alleviating any uncertainty. Even it doesn't seem risky, due diligence is required and certain precautions are imperative for success.
For Profits, Manage Your Growth at the Right Pace — Entrepreneurs frequently try to rush their business growth. Certainly, growth is great but if you scale too fast, you're looking for trouble. The key is to prepare.
Optional Strategies for International Trade — Companies engaged in international trade should carefully review their strategies. Author and consultant, Seena Sharp, provides her competitive-intelligence analysis on maximizing revenue from trade in the European Union.
Boeing, Airbus Rivalry – Lessons in Strategic Planning — Airbus has invaded Boeing's home turf by assembling 10 percent of its A320s in Alabama. China is building jets to compete with Boeing and Airbus.
Competitive Intelligence Author Shares Her Insights — Even before the Great Recession, businesses had headaches in reducing risks. What's a tool to reduce risk and make profits? Competitive intelligence.
"Data! Data! Data! I can't make bricks without clay."
-Sherlock Holmes
 __________
Author Terry Corbell has written innumerable online business-enhancement articles, and is a business-performance consultant and profit professional.

Click here to see his management services

. For a complimentary chat about your business situation or to schedule him as a speaker, consultant or author, please

contact Terry

.




Photo courtesy pakorn at www.freedigitalphotos.net