Nearly lost in all the gutter politics engineered by President Obama and his supporters in the 2012 presidential campaign are two important elements.
That would be meaningful discussions about the issues, and the endorsement by 673 economists.
The impressive endorsements included six Nobel Prize winners of Gov. Romney's economic and jobs plan.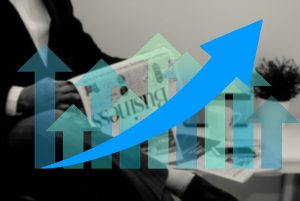 "We enthusiastically endorse Governor Mitt Romney's economic plan to create jobs and restore economic growth while returning America to its tradition of economic freedom," wrote the economists in a statement.
"The plan is based on proven principles: a more contained and less intrusive federal government, a greater reliance on the private sector, a broad expansion of opportunity without government favors for special interests, and respect for the rule of law including the decision-making authority of states and localities," they added.
The six Nobel laureates:
Gary Becker
James Buchanan
Robert Lucas
Robert Mundell
Edward Prescott
Myron Scholes
Why the endorsement?
The economists predict the Romney plan would result in six achievements:
Reduce marginal tax rates on business and wage incomes and broaden the tax base to increase investment, jobs, and living standards.
End the exploding federal debt by controlling the growth of spending so federal spending does not exceed 20 percent of the economy.
Restructure regulation to end "too big to fail," improve credit availability to entrepreneurs and small businesses, and increase regulatory accountability, and ensure that all regulations pass rigorous benefit-cost tests.
Improve our Social Security and Medicare programs by reducing their growth to sustainable levels, ensuring their viability over the long term, and protecting those in or near retirement.
Reform our healthcare system to harness market forces and thereby reduce costs and increase quality, empowering patients and doctors, rather than the federal bureaucracy.
Promote energy policies that increase domestic production, enlarge the use of all western hemisphere resources, encourage the use of new technologies, end wasteful subsidies, and rely more on market forces and less on government planners.
"In stark contrast, President Obama has failed to advance policies that promote economic and job growth, focusing instead on increasing the size and scope of the federal government, which increases the debt, requires large tax increases, and burdens business with many new financial and health care regulations," they explained.
"The result is an anemic economic recovery and high unemployment. His future plans are to double down on the failed policies, which will only prolong slow growth and high unemployment," they added.
Their complaints about Obama
The economists also fault Mr. Obama for six reasons:
Relied on short-term "stimulus" programs, which provided little sustainable lift to the economy, and enacted and proposed significant tax increases for all Americans.
Offered no plan to reduce federal spending and stop the growth of the debt-to-GDP ratio.
Failed to propose Social Security reform and offered a Medicare proposal that relies on a panel of bureaucrats to set prices, quantities, and qualities of healthcare services.
Favored a large expansion of economic regulation across many sectors, with little regard for proper cost-benefit analysis and with a disturbing degree of favoritism toward special interests.
Enacted health care legislation that centralizes health care decisions and increases the power of the federal bureaucracy to impose one-size-fits-all solutions on patients and doctors, and creates greater incentives for waste.
Favored expansion of one-size-fits-all federal rulemaking, with an erosion of the ability of state and local governments to make decisions appropriate for their particular circumstances.
Instead of campaigning on Mr. Obama's indefensible economic record, he and his supporters have ostensibly tried to throw smoke screens with a barrage of personal attacks on Mr. Romney – everything from accusing him of being a tax-dodger to a disingenuous innuendo about putting blacks "back in chains."
Little wonder it's a tight race sans the 2008 promise of "hope and change." History shows that in tight contests, the incumbent always loses.
From the Coach's Corner, here are related topics:
Now, ObamaCare Consultant Insults Small Businesses – 3rd Surfaced Video — Yet another scandalous video related to the ObamaCare deception has surfaced — this time insulting small businesses. In a newly released video, the ObamaCare architect, MIT Professor Jonathan Gruber, said he wrote tax credits into the ObamaCare bill — purportedly to benefit small businesses because "you gotta say you like small businesses in America or you're a communist…"
Fiscal Fact-Check: Deficit, Social Security, and Medicare — America's economic system is in grave danger. Like your personal finances, fiscal discernment in U.S. public policy is important for our economic recovery. A Harvard study reveals that massive U.S. borrowing and spending have wasted trillions of dollars in flawed efforts to stimulate the economy.
Is it Too Much to Ask For Civility and Honesty from Mr. Reid and the Press? — There was an unsubstantiated claim, ostensibly for political reasons, by U.S. Senate Majority Leader Harry Reid (D-Nev.) in the 2012 presidential campaign. He made headlines when he falsely claimed GOP presidential candidate Mitt Romney failed to pay his income taxes for 10 years. It's reminiscent of McCarthyism and lazy journalism.
"On account of being a democracy and run by the people, we are the only nation in the world that has to keep a government four years, no matter what it does."
-Will Rogers
__________
Author Terry Corbell has written innumerable online business-enhancement articles, and is also a business-performance consultant and profit professional.
Click here to see his management services
. For a complimentary chat about your business situation or to schedule him as a speaker, consultant or author, please

contact Terry

.