Startup businesses have long been the king and queen of job creation. But that's no longer true, according to a review of data from the U.S. Department of Commerce.
Among startups in their first year of operation, jobs have decreased to an all-time low.
The disturbing conclusion comes from a 2012 study, "The Collapse of Startups in Job Creation," by the nonpartisan policy-research organization, the Hudson Institute.
"Entrepreneurship is down by a third these last four years," says Hudson's Chief Economist Tim Kane. "And the decline continued in 2010 and 2011, even after the economy started growing."
Beginning in 1977 for more than three decades, startups annually created 3 million jobs. But starting two years into the Obama Administration, in 2010, the number of newly created jobs – 2.34 million – plummeted 22 percent.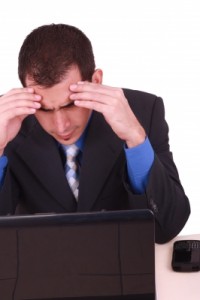 Economist Kane lists the reasons:
— Occupational licensing regime
— Higher taxes
— Labor regulation
— General economic uncertainty
In other words, government is the culprit.
Worse, on further review, the study indicates the job-creation figures are actually worse when factoring in the nation's population increase.
During the presidential administrations of George H.W. Bush and Bill Clinton, 11.3 Americans per thousand were employed at startups. However, during the Obama administration, the number plunged to 7.8 per thousand.
The obvious conclusions:
"Without startup job growth, there simply won't be overall job growth in the United States," adds the economist.
The free-enterprise spirit is suffering in America.
Hudson Institute, www.hudson.org, describes its work as innovative research and analysis promoting security, prosperity, and freedom.
From the Coach's Corner, sadly the economy hasn't improved enough to create jobs. Twenty-three million Americans are unemployed or can only find part-times jobs.
Here more informative articles:
Government Spending Causes Companies to Cut Back, Harvard Study — the Hudson Institute study coincides with troubling research at Harvard University.
The Link – Local TV Journalism, Bad Government Policy, Wall Street Banks and Poor Economy — Do you ever wonder why the economic climate is still questionable? Why the unemployment rate is dubious and why the average American workweek is only 34.6 hours? Or why government policies aren't conducive to economic growth and the creation of jobs?
7 Steps to Wealth and High Net Worth — Creating wealth and enjoying high net worth doesn't result from pure luck. It takes a certain mindset and strong action. Here are seven proven steps.
Monopoly in Health Insurance Hurts Employers, Consumers and Doctors — How do you feel about your health insurance? Fasten your seat belt. More problems have unveiled in America's healthcare system. Patients, physicians and employers have been in the same boat – skyrocketing health insurance costs exacerbated by a lack of competition caused by ObamaCare. Now comes an eye-opening study by the American Medical Association (AMA).
"Government is not reason; it is not eloquent; it is force. Like fire, it is a dangerous servant and a fearful master."
-George Washington
__________
Author Terry Corbell has written innumerable online business-enhancement articles, and is a business-performance consultant and profit professional.

Click here to see his management services

. For a complimentary chat about your business situation or to schedule him as a speaker, consultant or author, please

contact Terry

.
Photo courtesy David Castillo Dominici at www.freedigitalphotos.net