Reshoring is underway. Forty percent of manufacturers have moved their operations back to America from China and India, according to a 2012 academic study sponsored by the Council of Supply Chain Management Professionals.
"Going overseas is not the panacea that it was thought of just a decade or so ago," said Tobias Schoenherr, assistant professor in MSU's top-ranked Department of Supply Chain Management.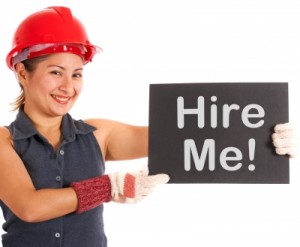 "Companies have realized the challenges and thus are moving back to the United States," the study co-author said.
Why?
He said the respondents – involving 319 manufacturers – cited labor costs, oil prices, transportation costs, political instability and other reasons.
Other factors included the attrition of intellectual property as well as poor product quality.
Those are challenging problems exacerbated by differences in time zones, languages and cultures.
The reshoring trend includes aerospace and defense; industrial parts and equipment; electronics; and medical and surgical supplies.
"We were surprised by the large percentage of firms indicating that they are considering reshoring," said the researcher.
Thirty-eight percent of respondents explained that their competitors have also brought back jobs.
More good news:
"From my communication with some firms, I also sense a genuine desire to help the U.S. economy and to bring back jobs," he added.
Other study co-authors: Wendy Tate and Kenneth Petersen of the University of Tennessee and Lisa Ellram of Miami University (Ohio).
From the Coach's Corner, related reading:
Strategies for Manufacturers to Increase Profits — When it comes to revenue for capital-equipment manufacturers, the key pivotal factors are innovation and service levels. It might be an obvious conclusion, but it's confirmed by the IDC Manufacturing Insights' 2013 white paper on the global capital equipment manufacturing industry.
Your Supply Chain Can Meet the Expected Standards of Customers, If… — A company that fails to meet customer expectations on store inventory and delivery has problems in supply chain management. Such a company minimizes its profits. Worse, it's a red flag about competitiveness and long-term sustainability. For many consumers – on a mass basis – expectations of fast service started a few decades ago with McDonalds.
Why Kaizen Philosophy Works in Lean Principles for Business and Public Sector — Lean thinking has become imperative for business and government. Budgets are strained, but pressure continues to mount for better customer service. The bottom-line: Both the private and public sectors need to save time and money while providing exemplary service – with existing resources.
Developing Trends, and Solutions for Manufacturing Success — U.S. manufacturers are getting a reminder about how to be successful – it's important to evaluate whether they have the human capital, processes, equipment and strategic plans for success. 
Study: Why Lean Manufacturing Principles Often Don't Work — Many businesses love cutting waste and costs for profits by using lean manufacturing principles, but many global manufacturers have failed. The companies used the popular Six Sigma, Kaizen and Value Stream Mapping. But a study says the processes would work if implemented properly.


"The American consumer is also the American worker, and if we don't do something to protect our manufacturing base here at home, it is going to be hard to buy any retail goods."
-Lindsey Graham
__________
Author Terry Corbell has written innumerable online business-enhancement articles, and is a business-performance consultant and profit professional.

Click here to see his management services

. For a complimentary chat about your business situation or to schedule him as a speaker, consultant or author, please

contact Terry

.
Photo courtesy of  Stuart Miles at www.freedigitalphotos.net