Some eyebrows were raised during the last week of the 2012 presidential campaign when the second-oldest son of Republican presidential nominee Mitt Romney journeyed to Moscow.
Matt Romney was there to sound out potential Russian investors for his firm, Excel Trust, a U.S. shopping center developer. 
Mr. Romney is a senior vice president for the real estate investment trust with $820 million in assets. It distributes 90 percent or more in dividends. That allows investors to avoid double taxation.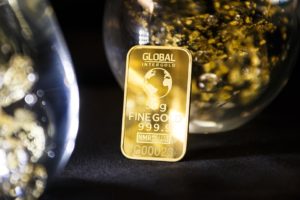 His Russian trip was surprising for two reasons:
Firstly, it was just before the epic event in his father's career, and perhaps our debt-ridden nation.
Secondly, his father had criticized the Obama Administration for a soft-yogurt stance with President Vladimir V. Putin's government.
You might recall the missile-defense controversy when Mr. Obama was caught on videotape telling Russia's Dmitri A. Medvedev "…after my election, I have more flexibility."
During a presidential debate, Mr. Romney asserted: "I'm not going to wear rose-colored glasses when it comes to Russia or Mr. Putin. And I'm certainly not going to say to him, 'I'll give you more flexibility after the election.' "
Despite the politics, there was a potential prize for the younger Romney's company – a massive amount of money – part of Russia's sovereign wealth fund (SWF). 
Origin of SWF concept 
Not to over simplify, an SWF is a government-owned investment fund that a country invests globally in a variety of ways. SWFs funds are often managed in nations' banking systems or are invested by government agencies for a financial return. 
Governments generally generate SWFs out of budgetary surpluses. Budget surpluses? Hmm. That's why a member of the Romney clan would go abroad for funds, and why the company that runs Heathrow Airport sold a 10 percent stake to the China Investment Corporation.
Now, even tiny Angola has entrepreneurs salivating — it created a $5 billion sovereign wealth fund in October 2012. 
In 1953, oil revenue prompted Kuwait to form its investment vehicle even before the country left the United Kingdom. The Kuwait Investment Authority is now believed to be worth at least $300 billion. 
So, the concept has been around for decades, but the term was coined in 2005 by Andrew Rozanov when he wrote "Who holds the wealth of nations?" in the Central Banking Journal. 
Before you ask, yes, several SWFs were invested on Wall Street in Citigroup, Merrill Lynch and Morgan Stanley amid the financial crash. 
Espionage potential 
But SWFs can be a mixed bag. For example, such foreign investments can cause national security concerns.  
Incredibly, a Chinese company, Sany Group Ltd. is suing President Obama in U.S. District Court because he issued an order preventing the firm from consummating a deal for four Oregon wind farms. Sany's subsidiary, Ralls Corp., bought the wind farms this year.  
The younger Romney hasn't been the only one on a hunting trip for funds. U.K. Prime Minister David Cameron toured the Middle East seeking sovereign wealth to fund job creation. Seeking funds for Britain's wind farms and other sectors, he met with the managers of the region's largest sovereign wealth funds."Our job is to support neighboring countries to develop industries that are complementary to China's growth," published reports quoted Mr. Lou Jiwei, chairman of the China Investment Corp. "We hope a stronger Chinese economy can benefit our neighbors."
With all the sovereign wealth worldwide, it's ironic that the most-prosperous nation in the world is so debt-ridden, and 23 million Americans can't find family wage jobs. Wouldn't be nice if the U.S. would rack up budget surpluses instead of $16+ trillion in debt and greatly reduced the unemployment rate?
Now that's an intriguing thought.
P.S. Here's a hint: Perhaps you've caught on — if you have investment skills, these developments would appear to be career-enhancing opportunities.
From the Coach's Corner, here are articles on financial matters:
"The Obama administration's large and sustained increases in debt raise the specter of another financial crisis and large future tax increases, further chilling business investment and job creation."
-Glenn Hubbard
__________
Author Terry Corbell has written innumerable online business-enhancement articles, and is a business-performance consultant and profit professional.

Click here to see his management services

. For a complimentary chat about your business situation or to schedule him as a speaker, consultant or author, please

contact Terry

.