Are you looking for career opportunities with long-term growth potential? Consider finance.
Increasingly, corporations worldwide are recruiting chief financial officers for their boardrooms. In addition to affecting current CFOs, it's an encouraging bonus for professionals who aspire to become a CFO.
A 2012 EY (formerly Ernst & Young) study shows there's an unprecedented clamor for CFOs to serve on corporate boards.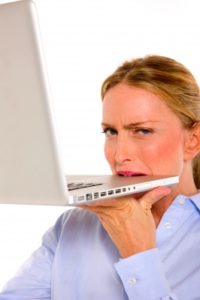 Finance becoming priority
What are the catalysts? They include a challenging economy, government regulations, and the ever-increasing capabilities of CFOs.
"Regulatory pressure is driving a major increase in demand around the world for CFO experience on boards," says EY's EMEIA Markets Leader Jay Nibbe in a press release.
"In many countries, a CFO's financial expertise is not only highly valued, but also mandatory," he adds. "Additionally, as companies grapple with a volatile economy and the diverging growth trends of developed and rapid-growth markets, they increasingly want good insights and support for cost, risk, and cash flow management – three areas of focus that fall squarely within the CFO's skill set."
However, there are professional risks. A board position must be the right situation with the right timing (more on the risks later).
The report is entitled, "CFO and beyond: the possibilities and pathways outside finance."
It includes responses from the following:
— 800 CFOs
— A 10-year review of the careers of CFOs at 347 companies with revenue in excess of $5 billion (US)
— Interviews with notable academics, CFOs, and governance experts
The study also indicates current and former CFOs are intrigued. They want to improve workings of boards of directors, develop innovative concepts, and create opportunities for boards to learn dissimilar cultures.
Rising demand for growing number of CFO competencies
Key findings:
79 percent of respondents agreed their financial expertise means they are in more demand than ever for board level roles.
14 percent of board members from the world's largest companies studied were serving or former CFOs, up from 8 percent in 2002.
The proportion of audit committee chairs who are serving or former, CFOs has doubled in the last decade (41 percent in 2012, up from 19 percent in 2002), perhaps reflecting the demand for increased transparency on company balance sheets.
"Although they are crucial, financial skills alone don't necessarily make for a good board member," adds Mr. Nibbe. "Many CFOs today have the financial skills as well as a unique combination of analytical, technical and strategic capabilities."
That explains the trend.
"Regulatory pressure is driving a major increase in demand around the world for CFO experience on boards."
Benefits of CFOs taking on non-executive roles
Seventy-five percent of respondents say a board position provides new perspectives, which enhances their skill sets.
"Experience in a different sector is seen by many CFOs as particularly valuable, with the opportunity to gain knowledge and transfer best-practice across industries," Mr. Nibbe observes. "There can also be a 'halo effect' for those companies whose CFO is serving on the boards of large well-respected companies."
Professional risks and distractions from core role can be a deterrent
Despite the benefits, more than 40 percent think it is inappropriate for them to take on part-time roles.
Board directors are often personally liable if it can be demonstrated that they have neglected their executive duties. For some, the demands of their core responsibilities are too great, and the risk of being overstretched is too significant. As corporate governance legislation becomes more stringent, the time required to be an effective non-executive director is increasing.
Note: Despite the appetite of CFOs to take on non-executive roles, there is a growing mismatch between the amount of time they feel able to dedicate to such a role and the recommendation by corporate governance best practice.
More than half of CFO respondents confirm that they can only spare five hours or less per week on a supplementary role, yet the minimum recommendation from the 2009 UK Walker Report (30 days per year) corresponds to at least that.
CFOs should adopt a long-term view and anticipate board composition changes
Among the CFO respondents, those who identified themselves as long-term planners were significantly more likely to have taken on additional roles than more opportunistic CFOs.
CFOs are also taking on board positions at a younger age than they were a decade ago. The increase in those CFOs from the companies studied who have taken on non-executive directorships is most marked among the younger generation – those aged between 40-49 years old.
Mr. Nibbe's conclusions
"CFOs and future finance leaders interested in taking on a board level role should start early – competition for roles and expectations are rising so career planning is critical. They should do the research and choose the right role carefully and for the right time," he asserts.
"They should also expect that, over the next decade, boards will increasingly value knowledge of rapid-growth markets, analytics and other dynamic technologies such as social media," he adds.
"Finally, board recruiters are now looking for deep technical know-how, such as M&A and capital markets. Building deep experience of a particular domain will give candidates a good chance of being matched up with certain positions on certain boards."
I agree. These are notable career insights from Ernst & Young (www.ey.com), a global leader in assurance, tax, transaction and advisory services. Globally, the firm employs 167,000 people.
Copies of the study can be requested at www.ey.com/cfoandbeyond.
From the Coach's Corner, from this portal's Finance category, here's  a variety of suggested reading:
How Bloggers Help Startups Get Venture Capital — Multi-million dollar venture-capital financing decisions are affected by bloggers and social media. That's the conclusion from an academic study, "Putting Money Where The Mouths Are: The Relation Between Venture Financing and Electronic Word-of-Mouth."
Cutting Costs: 9 Best Practices to Avoid Reactionary Decisions — In chaotic times, it's common for businesspeople to be fearful and reactionary when they feel they must cut expenses. But entrepreneurs need to be unemotional so that they make decisions that will bolster their objectives.
Tips on Understanding the Mindset of IRS Auditors — An IRS audit is enough to make you tense with cold sweat in the palms of your hands. More businesspeople have complained to me about the mean-spirited treatment at the hands of IRS agents than any other federal agency.
Finance: The Intrigue of Sovereign Wealth Funds — Some eyebrows were raised during the last week of the 2012 presidential campaign when the second-oldest son of Republican presidential nominee Mitt Romney journeyed to Moscow. But he was after a big prize.
"Under capitalism, man exploits man. Under communism, it's just the opposite."
-John Kenneth Galbraith
__________
Author Terry Corbell has written innumerable online business-enhancement articles, and is also a business-performance consultant and profit professional. 

Click here to see his management services

. For a complimentary chat about your business situation or to schedule him as a speaker, consultant or author, please

contact Terry

.
Photo  blond eating computer courtesy Ambro at www.freedigitalphotos.net