The most-read biz coaching topics  on this portal in 2012 were pleasant bombshells. 
By way of explanation: Out of eight categories, the largest with the most articles is "Marketing/Sales." However, neither marketing nor sales were the dominant topics.
In general, 2012 provided two salient surprises (see 2011's top Biz Coach topics).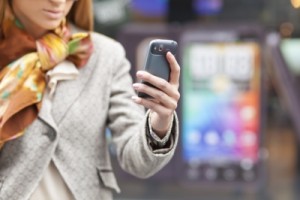 The first eye-opener: Human resources articles dominated eight out of 12 months.
Yes, two-thirds of the most-popular topics contained HR tips. That was intriguing in this economy.
Most businesses have had trouble in increasing revenue, finances and ultimately profits.
The second eye-opener: Some topics were winners in consecutive months. One topic, dealing with HR and technology, was No. 1 three months in a row.
Here's the monthly breakdown:
January – As an election year, 2012 was rich in political issues. So was marketing on the Internet. That meant online political-marketing was high on the readers' list of concerns – for readers ranging from liberals to conservatives.
They wanted to read the Internet Marketing Lessons from Rick Santorum's Failed Campaign. 
February – An interesting dilemma: Should performance reviews be fired? The premise is thought-provoking. Here's an analysis: Human Resources: The Future of Performance Reviews. 
March – Again, the winner is: Human Resources: The Future of Performance Reviews. 
April – Two trends have emerged in the technology sector: Tech is slow to add jobs and salaries are stagnant for seasoned professionals. So, it's not surprising that Human Resources: 2 Emerging Trends in Technology attracted the most attention.
May – Again, by far, most readers were interested in April's top topic: Human Resources: 2 Emerging Trends in Technology.
June – The momentum from May carried into June. The runaway winner: Human Resources: 2 Emerging Trends in Technology.
July – With e-commerce booming, many companies want to advertise on the Internet. But it's easy to be unsure which sites are the best.  The options are endless and can be confusing. The last thing you want to do is to market a product or service that doesn't reach the right people.
Hence, the most-read article: 9 Tips to Evaluate Online Advertising Options.
August – Published reports in Google News are an eye-opener. If you Google "leadership crisis," you'll get about 9,000 search results for business and the public sector. If you enter the key words, "management crisis," you'll see close to 17,000 results. These figures can vary, but you get the idea.
Little wonder the most-read article was 10 Key Differences between Leaders and Managers.
September – For the second consecutive month: 10 Key Differences between Leaders and Managers.
October – With many businesses facing obstacle to success, as a result of the down economy, I asked: Are you on a really tight budget, but need to run and market your business?
Ordinarily, I'm big on appearances – creating professional first impressions. But some free tools can suffice well.
No. 1 with readers was 5 Free Tools to Operate, Market Your Business.
November – Franchising is an accepted business model for people who want to be in business, but who need business-model support. Here's how a musician makes money as a Fast-Food Restaurateur Shares Secrets for Success. 
December – Most readers wanted to know How To Deal With An Oppressive Employer. Organizations achieve success when well-managed, and employees are treated well.
Conclusion
Overall, in 2012, 10 Key Differences between Leaders and Managers, attracted the most readers.
Please accept my thanks to you as a reader. Thank you for the opportunity to be of service. Here's wishing you a very prosperous New Year.
From the Coach's Corner, also popular are the late-breaking video pages from noteworthy global news sources: AP, CBC, Reuters, Market News, Daily Beast and Fox Sports.
The Biz Coach's seven video-news categories: World – U.S. – Economy – Markets – Sci-Tech – Health – Sports
This year's most popular video-news topics:
High unemployment
Eurozone financial crisis
Debt-ceiling crisis
Middle East turmoil
Hourly Wall Street Updates
Science/Technology
Sports updates
Health news/advice
"An investment in knowledge pays the best interest."
-Benjamin Franklin
__________
Author Terry Corbell has written innumerable online business-enhancement articles, and is a business-performance consultant and profit professional.

Click here to see his management services

. For a complimentary chat about your business situation or to schedule him as a speaker, consultant or author, please

contact Terry

.

 




Photo courtesy of adamr at www.freedigitalphotos.net