Oct. 5, 2009
A study shows about one in five Internet users now use social media instead of portals and search for their online navigation. That's the finding of The Nielsen Company, www.nielsen.com, in an online panel survey of 1800 respondents in August.
"While still a smaller percentage than those who use search engines or portals like Yahoo! or MSN, it is a significant figure," wrote Jon Gibs, VP Media Analytics at Nielsen. "And as social media usage continues to increase (unique visitors to Twitter.com increased 959 percent YOY in August), I can only expect this figure to grow."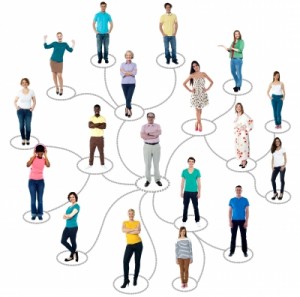 What type of Web sites do the respondents use for search?
37 percent – search engines
34 percent – portals (e.g. Yahoo, MSN, AOL)
11 percent – specific sites
9 percent – Wikipedia
5 percent –  blogs
4 percent – Facebook, Myspace, Twitter
(The latter three, totaling 18 percent, are considered social media.)
With vast number of Web sources of information, Gibs indicated Internet users feel the effects of consumer overload.
"Socializers – those who spend 10 percent or more of their online time on social media – feel this effect more than others do," he wrote. "When asked, 26 percent feel that there is too much information available on the Internet, compared to 18 percent of people who predominantly use portals and just 5 percent of people who primarily use search engines."
Why this scenario?
"Socializers trust what their friends have to say and social media acts as an information filtration tool," explained Gibs. "This is key because Socializers gravitate towards and believe what is shared with friends and family. If your friend creates or links to the content, then you are more likely to believe it and like it. And this thought plays out in the data."
He stated nearly 15 percent of the Socializers trust blogs and 20 percent rely on information posted on message boards.
Meantime, Nielsen reports higher-income urban dwellers tended to be Socializers.
"Nielsen's online data shows that about half of the U.S. population visited a social networking website in the last year and that number grows every quarter," said Wils Corrigan, AVP, Research & Development, Nielsen Claritas. "The rising popularity of these sites and the deep engagement consumers have with them has advertisers and marketers asking for more and more detail as to which lifestyles should be targeted for their online advertising and promotions."
Other findings:
— Facebook users have a largely upscale profile. The top third of lifestyle segments relative to affluence were 25 percent more likely to use Facebook than those in the those in the lower third.
— The bottom third segments related to affluence are 37 percent more likely to use MySpace than those in the top third.
— Users of Facebook were also much more likely to use LinkedIn, a network geared towards business and professional networking, than those who use MySpace.
From the Coach's Corner, here are relevant articles about social media:
Monitor Social Media to Learn What Is Said and What Isn't — No doubt, you've heard the expression, "Things aren't always as they seem." That's why it's so important in careers and personal relationships to engage people – to listen, ask questions and weigh the answers. A savvy marketing executive reminds us that things aren't always as they seem in social media, either. That by paying special attention you can better understand social-media users.
Social Media: Tips for Nonprofits to Capture Fundraising Dollars — Social media has leveled the playing field for small nonprofits competing with large nonprofits in looking for dollars. Formerly, big charities had the advantage because of their efficiency, reputation and size.
Social Media Debate: How or Whether it Influences SEO — Google spokesperson Matt Cutts maintains social media doesn't impact your Web site rankings. But an authoritative Website Magazine article by Travis Bliffen, of Stellar SEO, raises some thought-provoking questions.
Social Media: 5 Ways to Use Instagram for Revenue — Now that marketers have learned Instagram is a potent force in social media — a study shows it beats Facebook, Twitter and Google+. You might want to learn how to capitalize on it for revenue, too.
A Lesson in Great E-mail Marketing Using Social Media, Videos — Dog lovers would love a promotion by Orvis. Actually, you don't have to own a dog to appreciate the digital marketing by the firm. Orvis is a nationwide high-end purveyor of men's and women's clothing, products for the home and travel, and of course you can buy gifts for your dog.  
"Social media is the ultimate equalizer. It gives a voice and a platform to anyone willing to engage."
-Amy Jo Martin
__________
Author Terry Corbell has written innumerable online business-enhancement articles, and is a business-performance consultant and profit professional. Click here to see his management services. For a complimentary chat about your business situation or to schedule him as a speaker, consultant or author, please contact Terry.
Photo courtesy of stockimages at www.freedigitalphotos.net