Aug. 28, 2013 –


When it comes to revenue for capital-equipment manufacturers, the key pivotal factors are innovation and service levels.
It might be an obvious conclusion, but it's confirmed by the IDC Manufacturing Insights' 2013 white paper on the global capital equipment manufacturing industry.  
"There is little question that heavy equipment manufacturers, recognizing the trend of extended asset refresh cycles by the operators and owners of their products, are looking at services as a way to both bolster customer satisfaction and drive incremental high-gross-margin revenue," said Simon Ellis, practice director for IDC manufacturing insights (www.idc.com).
"Indeed, not only will heavy equipment manufacturers invest in improving services delivery, but the balance in many companies will shift from 'products and services' to 'products as service platforms,'" he added.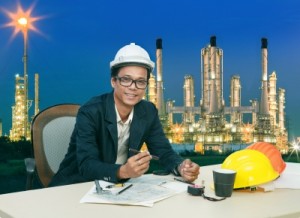 "Equipment manufacturers now realize that in order to have sustainable growth and reduced business risk, they must have a holistic service management and aftermarket strategy that is fully synchronized with manufacturing," said Warren Smith, global industry director by software company Infor (www.infor.com). "No longer can manufacturing and after-sales service exist as islands, if customers are to receive the service and satisfaction they expect and demand.
"Manufacturers must incorporate service requirements right at the start of designing the product, as well as optimize the manufacturing and sales processes to ensure service excellence," he explained. "The aftermarket is now the future growth market."
He explained the trend.
"Integrating the 'as-assembled configuration' to the management of service parts and maintenance personnel, effective communication with field engineers, maintaining the 'as-serviced' status and accurate, timely billing for repairs are the new battleground for manufacturers," he said.
"If a product is a platform for delivering services, then the technology that supports that product has to also support the services that follow," Mr. Smith added. "The technology that helps increase the competitive edge in this new arena will need to be fast, agile and specialized for the equipment industry. It will need to span the entire lifecycle of the equipment, from manufacture to aftersales service, in one integrated solution."
Key IDC Findings:
Globally, just 12 percent of capital equipment manufacturers expect a substantial increase in revenue over the next three years. A further 30 percent expect some increase, with 30 percent predicting stasis and 27 percent forecasting a decrease.
In EMEA, just 15 percent of respondents expect a substantial increase in sales volume over the next three years, compared to 9 percent in North America.
Equipment service is set to be a vital tactic in countering the current market volatility and highly cyclical nature of new equipment sales.
With 70 to 90 percent of the total lifetime cost of heavy equipment to be found in maintenance and repair, services offer not only high profit margins, but also predictable annual revenues that can protect against market volatility. In addition, a comprehensive aftermarket offering enables a deeper, continual relationship, increasing customer retention and loyalty.
While cash-flow dominates the business concerns of 69 percent of equipment manufacturers globally, 67 percent of respondents are concerned about their ability to use service excellence as a competitive differentiator — the same level of concern as their ability to recruit, train and retain a skilled workforce.
Regionally, the top business concern in North America is managing cash flow (75 percent), followed by the ability to deliver service as differentiator (62 percent) and recruiting and retaining talent (60 percent). By comparison, the top three business concerns in EMEA are recruiting and retaining talent (74 percent), the ability to deliver service as differentiator (73 percent) and managing cash flow (61 percent).
A holistic service-orientated product strategy is seen as the most critical improvement to attain service excellence, ahead of workforce training. A lack of top management commitment is seen as the main barrier.
Added-value services for existing products is favored over product service innovation, but equipment manufacturers remain hungry to develop growth by expanding into new markets and improving quality and reliability.
Market leaders who adopt a service-centric strategy, combining information, training and qualified personnel will capitalize on a wealth of developing opportunities. Accelerated investment in service excellence and the evolution from "products & services" to "service-centric" to "products as service platforms" is also expected. The ultimate objective is a balanced portfolio of services and products that delivers both consistent revenue and growth.
As part of this evolution, manufacturers will likely continue to invest in field service management, warehousing and inventory management, warranty and claims processing and procurement systems. This will be augmented by investment in mobile devices, machine-to-machine (M2M) communication, cloud-based information storage and delivery and analytic applications.
From the Coach's Corner, here are related articles:
Why Manufacturing Jobs Are Beginning to Come Back to U.S. – Reshoring is underway. Forty percent of manufacturers have moved their operations back to America from China and India, according to an academic study sponsored by the Council of Supply Chain Management Professionals. 
Why Kaizen Philosophy Works in Lean Principles for Business and Public Sector – Lean thinking has become imperative for business and government. Budgets are strained, but pressure continues to mount for better customer service. The bottom-line: Both the private and public sectors need to save time and money while providing exemplary service – with existing resources.
Best-Practice Lessons to Protect Your Supply Chain from Natural Disasters – As a manufacturer, you know the importance of protecting your supply chain for your company's future. So you might be interested in an academic study — lessons from the earthquake that resulted in a tsunamis and nuclear catastrophe in Japan. 
"Almost all quality improvement comes via simplification of design, manufacturing… layout, processes, and procedures."
-Tom Peters
__________
Author Terry Corbell has written innumerable online business-enhancement articles, and is a business-performance consultant and profit professional. 

Click here to see his management services

. For a complimentary chat about your business situation or to schedule him as a speaker, consultant or author, please 

contact Terry

.




Photo courtesy of  khunaspix www.freedigitalphotos.net