You know, of course, strong brand perceptions and emotional engagement drive sales. You also know your mobile-site strategy should be a priority, as a  result of the skyrocketing popularity of mobile devices.
But here's a question: Is your mobile site actually hindering brand perception and emotional engagement?
It is a hindrance if your network speed doesn't run at maximum speed on every page of the transaction process.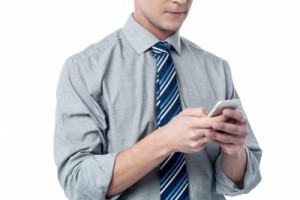 Even if your mobile site's speed is just a tad slow, a 2013 Radware study reveals how you'll be adversely affected:
– Slow connection speeds are likely to lead to higher levels of frustration and lower levels of emotional engagement. Browsing is twice as likely as the checkout to be frustrating when slow.
– The negative impact of slow network speed is not restricted to just the immediate customer frustration and loss of business through the site — it deeply impacts the long-term brand perception of the retailer, making potential customers less likely to return.
– Slow performance affected non-performance issues such as quality of content, visual design, and ease of navigation.
– The brand damage inflicted by slow sites and poor user experience can translate directly to negative impact on purchase intent across other channels and touch points.
The report is entitled "Mobile Web Stress: The Impact of Network Speed on Emotional Engagement and Brand Perception."
"Our study proves that brand perception is based on more than a powerful logo or smart marketing strategy," says Tammy Everts, web performance evangelist at Radware.
"A consumer's online shopping experience greatly affects their feelings about a retailer, and because these feeling are happening at a non-conscious, pre-cognitive level, they are beyond the control of site owners," she adds. "A slow site and poor user interface can be detrimental — potentially negating other, more expensive, branding efforts."
Methodologies
A Radware press release explains the methodologies:
Electroencephalography (EEG) and eye-tracking technologies combined with Implicit Response Testing —  to examine how, on a moment-by-moment basis, positive and negative emotions are triggered.
Using specialized software, researchers slowed down the network speed on mobile devices and compared the experience to a standard wireless connection.
Four U.K. sites were included in the study — John Lewis, Tesco, EasyJet and Ryanair.
"More than ever, people are browsing and buying on mobile, and slow pages are one of the top issues that mobile users complain about," says Ms. Everts.
"Fortunately, there are tools available, as well as best practices that businesses can implement today to help alleviate this high risk," she explains. "These include implementing an automated web performance solution and ensuring that you are testing your site on a variety of devices, browsers and real-world connection speeds."
From the Coach's Corner, related content:
11 Tips for the Best Business Mobile Web Site — If you operate a retail business, it's increasingly important for your Web site to be easy-to-use for mobile users. The use of smartphones and tablets is skyrocketing, especially among Millennials — young adults aged 32 and under.
Strategies to Create the Best Possible Mobile Apps — Consumer and enterprise penchants for mobile technology have skyrocketed but we've only scratched the surface in developing quality, application solutions. Mobile apps are expected to support initiatives for a company's return on investment. That includes competitiveness in the marketplace; efficiency; enterprise and consumer relationships; and revenue – better yet, profits would be more ideal.
Executives Target 5 Technology Threats to Company Value — Corporate executives see new strategic risks as a result of technological changes — from big data and cloud computing to social media  — according to a 2013 global Deloitte survey. Deloitte queried more than 300 executives, risk managers and board members — 81 percent said their strategic-management focus has evolved with technology.  
SEO — Google's Tips to Increase Your Site's Download Speed — Google determines site rankings, in part, by download speed. 
Google's Continuing Quest to Increase Page Speeds — Google has been very concerned about page download speed to help it maintain its image as a search engine. So much so that in July 2011 they offered Web site owners a limited time offer. The offer is still available. For higher performance, Google will evaluate your Web site for download speed.
"Any sufficiently advanced technology is indistinguishable from magic."
-Arthur C. Clarke
__________
Author Terry Corbell has written innumerable online business-enhancement articles, and is a business-performance consultant and profit professional. 

Click here to see his management services

. For a complimentary chat about your business situation or to schedule him as a speaker, consultant or author, please 

contact Terry

.
Photo courtesy stockimages www.freedigitalphotos.net