Oct. 31, 2009 –


The desperate high-stakes competition of Microsoft and Yahoo vs. Google certainly has more drama than some other events preoccupying Americans.
For countless stakeholders – from investors to technology employees – the nail-biting is as intense as it is for sports fans seeking respite from the weak economy in rooting for their favorite teams in the World Series or Super Bowl.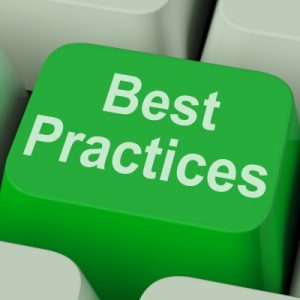 A lot of commerce is at stake: comScore estimated Q3 2012 U.S. retail e-commerce sales $41.9 billion for the quarter.
That's an increase of 15 percent over the same period in 2011. (For more information, see: Online Spending Continues its Fast Growth in 2012)
The volume has continued to grow.
The 10-year Internet marketing deal – Microsoft's Bing empowers Yahoo's searches and Yahoo to sell advertising for both companies.
The merger ostensibly displeased the brain trust at Google, who reportedly tried to stop it according to this article, How Google Is Trying To Hold Up The Microsoft-Yahoo Deal (GOOG, YHOO, MSFT).
Meantime, intense work is being performed by engineers from Redmond, Wash. near Seattle — to the Silicon Valley in the southern part of the San Francisco Bay Area. They need to earn user trust and build brand equity.
Bing has made the mistake online and in airing TV commercials featuring people in San Francisco and elsewhere, asking them to take a comparison test between Bing and Google. Not good. Bing should hit hard with value propositions and keep the focus on it, not Google. Traditionally, comparison advertising has never worked and isn't how to win a major marketing campaign.
Does search giant Google feel the threat of competition? Yes, it's driving SEO experts nuts. Google incessantly continues to fine-tune its search methodologies for maximum relevance in the minds of Internet users.
Yahoo's issues
Even after the merger, Yahoo has been working on its search engine. It's had a series of missteps in leadership.
So. the question has been: Is Yahoo finally learning business-management lessons? It appeared to get on the right track after hiring Marissa Mayer as CEO from Google.
Soon after, a positive first move was to restore credibility with good management in firing a biased news manager.
Google is constantly fine-tuning, such as its real-time search feature, moving its advertising closer to content results and enlarging the size of its search box. With its revenue down in text and display ads, Google is constantly updating its approach to appease publishers that have also felt the financial squeeze. (Disclosure: The Biz Coach portal uses AdSense.)
Google's consistently hovers around 66 percent market share in search compared with Yahoot and Bing combining for about 30 percent. The balance is held by a handful of smaller search engines; many use Google as their platform.
Despite all the hoopla over Google, advertisers would be well-advised to consider the time-spent user data. Yahoo is successful in this regard. My sense is that Yahoo's success in time-spent users' data has to do with its terrific content in finance.
Google maintains a huge lead in video users with YouTube.
Internet trends
It's interesting to note the change in online searching and the expectations of consumers. In 1999, Nielsen reported there were 119 million U.S. users and the Internet began attracting more women. At first, mostly men used the Internet.
We've also learned that despite the hoopla over social media, Web searchers stay longer.
No longer are users content just to find a Web site; they're looking for more specific information, and they want it to be comprehensive, more appealing visually and lightning-fast. Go to any search engine and you will notice more images in addition to information, not just blue links.
The Microsoft-Yahoo merger was, in a sense, a surprise. Microsoft isn't known for major alliances. And three years later, it remained to be seen if the merger will yield a productive return.
Conclusion
Size matters in the advertising world and Internet advertising growth is the most prolific in history – even more so than television's legendary track record. Clearly, Microsoft has ratcheted up its online search capabilities with Bing's execution and monetization to attract consumers. But that's expected given Microsoft's acumen in monetization.
My sense is that the success of Microsoft and Yahoo will depend on user trust, which helps lead to strong brand equity. Trust and brand equity are closely related.
The jury is still out. It's all about user trust and other basic elements of brand equity. Despite the improvements, Yahoo-Bing hasn't made significant progress against Google.
Meantime, for users, the competition has been great.
From the Coach's Corner, recommended reading:
"Competition is the keen cutting edge of business, always shaving away at costs."
-Henry Ford
__________
Author Terry Corbell has written innumerable online business-enhancement articles, and is a business-performance consultant and profit professional.

Click here to see his management services

. For a complimentary chat about your business situation or to schedule him as a speaker, consultant or author, please

contact Terry

.




Photo courtesy of Stuart Miles at www.freedigitalphotos.net