Many college graduates fail in getting a good job because they're not adequately prepared, according to a survey of job hunters and human resources professionals.
Both college grads and HR pros say higher education inadequately prepares them for the real world, say consulting firm Millennial Branding and career network Beyond.com.
Most of the 2014 study's 2,978 respondents believe a bachelor's degree is significant.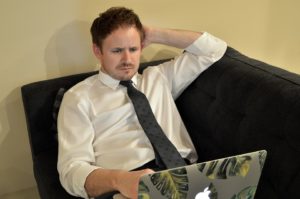 However, 73 percent of HR pros indicate the schools are only "somewhat preparing" grads. More than a third, 36 percent, said college grads aren't prepared at all.
Fifty-nine percent of  the job hunters complain that college didn't prepare them for the career practicalities they're facing.
The study shows a college education isn't sufficient by itself. Sixty-five percent of HR respondents said they don't care where the applicants attend school.
What employers want
"You hire a person, not a resume – college graduates need to take this into account as they prepare for their career," said Rich Miligram, Beyond.com's founder and CEO.
"Corporations are looking to make a long term hire, preferably individuals that are flexible and can work well in a team environment. It is important to study a company prior to the interview, show them your passion and present yourself in the best possible light," he added. "Recent college grads need to remember that there is still one test left – the one-on-one interview."
Eighty-four percent of HR respondents said applicants need to show a positive attitude.
That includes soft skills — in communication and teamwork.
Forty-three percent of hiring managers said they want candidates who fit nicely with the organization's culture.
In addition to soft skills, the ability to solve problems and make decisions is critical. That was obvious in a statement released by the National Association of Colleges and Employers.
So, applicants must be able to analyze quantitative data, prioritize work and communicate well.
Why colleges and professors fail
The problem is that universities and professors feel it's beneath them to include soft skills in their curricula. That's because many educators lack real-world experiences themselves.
Some professors, however, do try. In my undergraduate experience, one professor was also a newspaper reporter and I was offered a job in my junior year. But I didn't want a newspaper career. Broadcast journalism was the reason I invested in an education.
In my job application efforts, I was required to submit a resume. I was not able to get any professors' help in developing a good resume. They didn't even understand the process. I had to go outside of college to learn about it.
As a broadcast-journalism grad, a professor did his best to help me get a job when I needed a video-audition tape. He helped me record a terrific video tape. A problem arose when televisions stations weren't able to view the tape — the professor used a system not used in the real world of TV news.
As a guest lecturer in business classes, I've witnessed the same pattern over and over again. So, after college, work to continue your real-world education.
From the Coach's Corner, more career tips:
Career Advice for College Grads Facing a Firewall — Lessons in the Disparity between Expectations and Reality   Are university graduates overly optimistic about their career options? Yes. Apparently, they have mistaken perceptions. Worse, a major consulting firm is seemingly contributing to the problem. Increasingly, new college graduates are bewildered why they're under-employed, according to research by Accenture in 2014.
Career Advice — An Alternative to Applying for Jobs Online — As a job-hunter you know that a significant number of companies, nonprofits and public-sector agencies use an online tracking system to accept applications and screen out applicants. It cuts down on their paper work and saves them time.
8 Tips to Boost Your Career with Shameless Self-Promotion — Some of the best tips ever given to me – at a pivotal point in my career – were given to me in the 1980s by one of the nation's pioneers in radio and TV.
With a Mentor, You Won't be Alone in Making Career Decisions — You don't have to be alone in making career decisions. No matter what you do for a living, there's one investment on which you can count to improve your career. Plus, it won't cost you any money. Huh? Yes, you can get a mentor.
Job Hunting? Tips to Land Your Dream Job with Style, Substance — Yes, the competition for jobs is ferocious. Here are proven tips to be hired for your dream job.
"If opportunity doesn't knock, build a door."
-Milton Berle
__________
Author Terry Corbell has written innumerable online business-enhancement articles, and is a business-performance consultant and profit professional. 

Click here to see his management services

. For a complimentary chat about your business situation or to schedule him as a speaker, consultant or author, please 

contact Terry

.