Global CEOs face 10 issues, with which many say they're unprepared to cope. That's the conclusion from a study involving 13,124 global business leaders.
So are many CEOs trying to fill shoes that are too big for them? Apparently so.
The study, "CEOs Top Challenges — Leaders Aren't Ready," contains the disturbing data in the Global Leadership Forecast 2014|2015 by Development Dimensions International in a partnership with The Conference Board.
Development Dimensions International is a consulting firm and The Conference Board is a self-described "global, independent business membership and research association working in the public interest."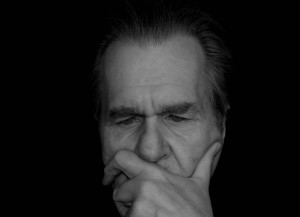 10 challenges
Here are the 10 challenges and the corresponding percentages of CEOs who say they're very prepared:
1. Human capital — 27 percent
2. Customer relationships — 45 percent
3. Innovation — 26 percent
4. Operational excellence — 33 percent
5. Corporate brand and reputation — 41 percent
6. Global political/economic risk — 11 percent
7. Government regulation — 25 percent
8. Sustainability — 27 percent
9. Global/international expansion — 17 percent
10. Trust in business — 43 percent
So, conversely, the results are troubling. For example, if only 27 percent of the CEOs feel very prepared in handling their companies' human capital, that means 73 percent aren't well-prepared. Similar conclusions can be drawn in the other nine issues.
Employees' perspective
Indeed, from the employees point-of-view, another 2014 study also indicates leadership is not adequate. The overwhelming conclusion — there's a crisis in accountability.
More than 40,000 workers responded to the Workplace Accountability Study by Partners in Leadership.
Employees aren't aware of any clearly defined objective and they're confused about accountability in their workplace.
…if only 27 percent of the CEOs feel very prepared in handling their companies' human capital, that means 73 percent aren't well-prepared. Similar conclusions can be drawn in the other nine issues.
"There's a crisis of accountability in organizations today, a crisis of epidemic proportions," said Roger Connors, CEO of Partners In Leadership and the study's chief researcher.
"When properly approached, accountability can really be the low-hanging fruit for optimizing organizational performance and accelerating organizational change efforts," he added.
Key findings
The troubling key findings:
— Accountability is incorrectly perceived as strictly consequential and almost entirely after-the-fact.
— 80 percent of those surveyed say feedback is something that happens to them only when things go wrong or not at all.
— The lack of clarity around key results led 70 percent of survey participants to indicate that their organization's key results in jeopardy or altogether doomed.
— 85 percent of survey participants indicated they weren't even sure what their organizations are trying to achieve, a missed opportunity for creating alignment and focus.
— The failure here is astounding — with 93 percent of those surveyed unable to align their work or take accountability for desired results. Fully one-third feel their priorities change frequently, creating confusion.
— The burden is on leaders — 84 percent of those surveyed cite the way leaders behave as the single most important factor influencing accountability in their organizations. And yet just 15 percent of leaders have successfully clearly defined and broadly communicated their key results.
— When it comes to holding others accountable, 82 percent of survey participants say they either try but fail or avoid it altogether.
— Additional best practices supporting positive accountability are not widely deployed. Just 20 percent of individuals constantly seek and offer feedback. Just over one-third see due dates (or "by-whens") as real commitments. Only a quarter solve problems and don't see that as someone else's job.
"If you don't get accountability right, you won't get much else right either," continued Mr. Connors. "Accountability encompasses how people make commitments to one another, what they make commitments about, how they measure and report progress, and how much ownership they take to get things done."
In conclusion, both studies — from the CEO and worker perspectives — show the problems. They also show the solutions.
It's obvious many companies have cultural issues exacerbated by a lack of leadership. Imagine how performance can dramatically improve if individual workers, managers CEOs do their jobs.
From the Coach's Corner, related tips:
How CEOs Benefit from Executive Coaching for Leadership — Almost two-thirds of CEOs don't receive executive coaching or leadership development counsel even though they admit it'd be a good idea to ask for it, according to a study. My sense is that many of the surveyed CEOs are uncomfortable with exploring their self-awareness, a prerequisite for true leadership. Until CEOs better understand their personal capacities, they won't be able to fully understand, manage and inspire their personnel. So coaching would help CEOs become better leaders.
Leadership: How Leaders Employ 11 Strengths to Grow Businesses — Ascension to the C-suite doesn't automatically qualify an executive as a leader. Leaders have 11 strengths that enable them to manage their companies for greater effectiveness and elasticity despite a fast-changing marketplace. Having positive attributes is synonymous with having skill sets. Strong attributes are certainly helpful. But more importantly, possessing qualities or strengths connotes having values.
Why Not to Expect Miraculous Leadership from Narcissistic CEOs — "Do you believe in miracles? Yes!" -Al Michaels, sportscaster  That's the line sportscaster Mr. Michaels made famous on Feb. 22, 1980 in "The Miracle on Ice," a famous hockey game in the Olympic Winter Games.
Checklist — 10 Tips for Leadership in Business Profit — In the new economy – a former Great Recession that seems to linger and linger – a company will succeed if it's a leader in generating capital. Unfortunately, this economy has become a zero sum game for many businesses.
18 Leadership Strategies to Earn Employee Respect — Eighteen strategies to profit from good labor relations, and to leverage the perspective of employees – your company's human capital.
"If your actions inspire others to dream more, learn more, do more and become more, you are a leader."
-John Quincy Adams 
 __________
Author Terry Corbell has written innumerable online business-enhancement articles, and is a business-performance consultant and profit professional. 

Click here to see his management services

. For a complimentary chat about your business situation or to schedule him as a speaker, consultant or author, please 

contact Terry

.