As you no doubt know, Google has long judged your Web site on content quality. But research reveals other vital factors about Google's algorithm changes.
"Google's Hummingbird algorithm change means the search engine now has a better understanding of the intent and meaning of searches which improves its ability to deliver relevant content in search results," said Marcus Tober, Searchmetrics founder and CTO.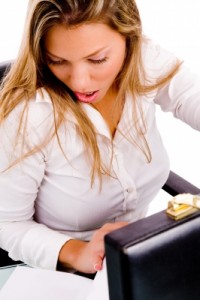 Characteristics of strong quality
Google looks for comprehensive information and content that's easy-to-understand.
This means your site probably entices users to stay on your site longer and has higher click-through rates. And you have effective internal links and quick-loading pages with less advertisements.
All of this is explained in a 2014 Searchmetrics study.
The report reviewed 10,000 trendy keywords and about 300,000 Web sites that rank in their top 30 search results.
However, big brands are ranked high even without meeting such content standards.
Well-known brands don't have to have much content, internal links or keywords in the search-engine description.
But big brands benefit from high-quality backlinks from news-media sites and other highly ranked sites. Strangely, Wikipedia is according big-brand status by Google.
Smaller brands and sites have to work harder to attract Google's favorite status.
"This means search engine optimization is increasingly a holistic discipline. It's not enough to optimize and rank for one relevant keyword – content must now be relevant to the topic and include several related terms. This helps a page to rank for several terms and creates an improved user experience at the same time," Mr. Tober added.
More findings
Google spots high quality, relevant content. Sites enjoying No. 1 and No. 2 rankings have comprehensive relevance with at least 900 words with images and videos.
"Just creating more content does not positively influence rankings," Mr. Tober explained. "It's about developing relevant and comprehensive content for users dealing with more than just one aspect of a certain topic."
He says search engines now analyze "content clusters" not just single keywords – subjects that are based on keywords and a myriad of related terms.
Readability is important to Google – higher ranked sites were easy-to-read using the Flesch readability scale:
| Score | Notes |
| --- | --- |
| 90.0–100.0 | easily understood by an average 11-year-old student |
| 60.0–70.0 | easily understood by 13- to 15-year-old students |
| 0.0–30.0 | best understood by university graduates |

(NOTE: Personally, I find this Google practice of using a readability scale to be very offensive and is a catalyst for dumbing down of people worldwide.)
Social signals are important. No surprise:  Google favors its own Google followed by Facebook shares, Facebook Likes, Pinterest pins, and tweets on Twitter.
"Our study provides a comprehensive overview of the factors that correlate with a high Google ranking as well as an analysis of what the top sites have in common on average," explained Mr.  Tober.
"Search professionals must realize that good rankings cannot be achieved by cherry-picking a few factors. Having many backlinks and a fast load-speed will not result in a high ranking if the content on the page is not relevant to the user. Good rankings are based on the interaction of many weighted factors," he added.
The bottom-line:
"My advice is to focus on optimizing the overall search experience for visitors to your site. Create high quality, accessible content which is relevant and valuable to you target audience; ensure your site is technically excellent to drive a good user experience; and promote it using social media and PR to drive quality natural backlinks," concluded Mr. Tober.
Here's a helpful infographic:


From the Coach's Corner, related tips:
Do You Want to Prevail on Google? Watch the Cheesy Stuff — If you want to win on Google, heed its warning.   Sure, every online publisher wants to earn money from advertising these days. Note the emphasis on the word, "earn." But there are ways to do right and ways to do it wrong.
Good Blogs Have Nothing to Fear from Google's Updates
— Alarms bells are sounding all over the Internet after Google's seemingly incessant algorithm updates. The search engine's changes can be unnerving for bloggers, but there's no reason to panic. Use patience and tenacity to succeed.
SEO Tips to Rank No.1 on Bing and Google — Study
— There are striking similarities with Bing and Google — Web sites for top brands rank the highest and No. 1 sites are dominant because they have quality content, as well as strong social media signals and backlinks. Those are the conclusions from a 2013 Searchmetrics study.

Google Tips – 23 Key Questions about Your Web Site — Google has unveiled vital information about what it considers important for Web site ranking. Without divulging proprietary information, Google emphasized it's all about value – quality for Internet users. In other words, there are no shortcuts for success.

8 Red Flags Your Web Site is Out-of-Date (Here's What to Do) — Just like your finances, human resources and other aspects of your business, your Web site should be continuously monitored for red flags and to be sure it's not out-of date. Yes, it's time-consuming and expensive, but any problems should be solved. The trick is to do right, cost-effectively.
"If you Google some sites about the link between vaccines and autism, you can very quickly find that Google is repeating back to you your view about whether that link exists and not what scientists know, which is that there isn't a link between vaccines and autism. It's a feedback loop that's invisible."
-Eli Pariser
__________
Author Terry Corbell has written innumerable online business-enhancement articles, and is a business-performance consultant and profit professional. Click here to see his management services. For a complimentary chat about your business situation or to schedule him as a speaker, consultant or author, please 

contact Terry

.
Photo courtesy imagerymajestic at www.freedigitalphotos.net