Updated March 4, 2015
Firstly, a little perspective on cell phone taxes. At 18.6 percent, Washington state and local governments charge cell phone users the highest wireless taxes in the U.S., according to a recent Tax Foundation report.
In a stark contrast, in neighboring Oregon, the total state-local fee is only 1.76 percent.
Secondly, let's consider the 2015-2016 King County, Washington budget. Initially, it contained a seemingly innocuous item – Right of Way (ROW) fee increases on wireless phone carriers in the tech-dependent Seattle region.
But thanks to a press release about a blog by Erin Shannon at the Washington Policy Center, we learned it isn't a harmless budget item. It wasn't been widely reported in the media, but the think tank revealed the county's extremely dubious budget proposal and the idea was killed.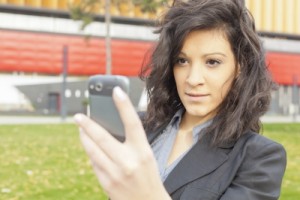 "The King County Council unanimously adopted the revised budget that included a study versus the fee increase.   Hopefully the report, which will be completed in 2015, will include data from studies that show increased investments in wireless infrastructure have a ripple effect in many sectors, helping all consumers and generating overall economic growth," Ms. Shannon wrote.
"The cancelled fee increase is especially good news for low-income families, who are often the last to see wireless upgrades in their neighborhoods," she added.
The county's proposal would have dramatically hurt consumers who rely on cell phones. It would also have slowed business productivity. Why?
Wireless providers already pay as much as $5,000 per cell phone tower unit in King County's public right-of-way.
Not to oversimplify, but in effect the budget proposal would have charged $10,000 per pole.
Wireless companies would have to pass the onerous fees to its customers.
In representing wireless companies, CTIA-The Wireless Association, warned King County Council Members in writing of the dangers lurking in their proposal.
Many threats
Clearly, the fees would discourage the companies from innovating in King County.
Bearing in mind Washington state already leads the nation in wireless taxes, this means low-income residents won't be able to afford to use a cell phone. Wireless companies won't continue to invest in their infrastructure.
Businesses wouldn't be able to take advantage of technological developments available in other regions for productivity.
And where's the county's concern for public safety? As it is now, the region has many weak coverage areas resulting in incomplete or dropped calls.
Ironically, in Jan. 1997, The Seattle Times reported King "County To Give Cell Phones To Violence Victims." So much for public safety.
Since 2008, business and consumer demand for data in the U.S. has jumped more than 50,000 percent. By 2018, the association forecasts another 650-percent increase.
The fee-increase proposal was extremely shortsighted when all governments are scratching for revenue.
Such an increase would hinder economic activity. Economic activity generates commerce. Commerce generates additional tax revenue.
So it was truly a draconian proposal.
For a region that prides itself for being advanced in technology, King County government was on the verge of becoming a technological scrooge. Fortunately, common sense prevailed.
From the Coach's Corner, here are more links to articles on the public-policy achievements of the Washington Policy Center.
If I agreed with you, we'd both be wrong.
_________
Author Terry Corbell has written innumerable online business-enhancement articles, and is a business-performance consultant and profit professional. Click here to see his management services. For a complimentary chat about your business situation or to schedule him as a speaker, consultant or author, please contact Terry.
Photo courtesy of adamr at www.freedigitalphotos.net