'Video Marketing Cheat Sheet' to Attract Customers


You and I can probably agree on the value of videos in marketing. Videos make it possible for prospects and customers to better visualize your products and services. Right?
This means good videos are an opportunity for growth. If you use the right strategies they can turbo-charge your brand.
Now we're told an overwhelming number of consumers prefer to watch videos about products than to read about them, according to a 2015 study by Animoto, a video production company.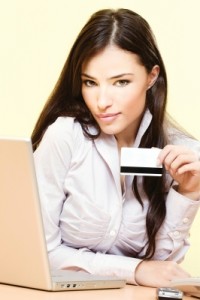 Ordinarily, such studies are self-serving and the conclusions should be challenged. There are doubters in the marketing profession, but videos should be part of your marketing mix.
After a long career as a broadcast journalist and later as a marketing consultant, my experience is video can be very impactful and that the study is worth noting.
The company's press release quoted eMarketer: $7.8 billion was anticipated to be invested in videos by marketers in 2015.
"…there are more than 7 billion videos watched every day on Facebook and YouTube," says Brad Jefferson, CEO of Animoto.
That isn't surprising. Video is appealing to consumers. It enhances e-mail marketing and social-media engagement. And it is persuasive when customers want to learn about your company and products.
All of this is especially true for a younger target audience.
(Scroll down to the Coach's Corner for links to articles that explain the above points.)
But busy consumers prefer brief, to-the-point videos.  Think a minute or less.
Another caution about using videos if you're marketing financial information: A conservative approach is best so be careful in choosing an advertising medium.
Below is Animoto's infographic – what the company describes as a video-marketing cheat sheet.
From the Coach's Corner, here are links to relevant articles:
Critical Essentials to Develop the Best Marketing Formula — There are critical essentials for marketing, which includes the right channels and developing the right message. That includes the right branding slogan and logo. Unless your targeting upscale consumers, many consumers prefer value marketing — not cute, which doesn't necessarily mean selling at a lower price than your competitors. Hyper-consumerism is history. Humor is great, but more importantly, traditional values with a purpose are in vogue. Why? Consumer attitudes are changing.
The Key to Internet Dominance: Think Integration — Whether you're a new or established business, it wasn't that long ago that a strong Internet presence meant having a great Web site with a top ranking. Partially, that's still true but the competitive marketplace continues to rapidly change daily, which means the No. 1 objective should be a vibrant, integrated presence. That is, unless you're in a very narrow niche, what matters most is your total Web image – your Web site is merely an important secondary consideration.
By Watching Digital Marketing Trends, We Can Best Choose Priorities — True, marketing has evolved rapidly in the last quarter century. And yes, it's important to be mindful of trends, especially in digital marketing — good and bad.
11 Web Site Strategies to Grow Your Professional Service Firm — If you want to grow your professional-service firm, don't ignore your most-visible marketing vehicle – your Web site. To retain and add clients to grow your practice, compelling thought leadership and other qualities that generate trust trust are key factors for your Web site.
Are You Hungry for Marketing Ideas to Expand Your E-mail List? — If you're a WordPress blogger, you know it's easy to compile an e-mail list. You've got ready built-in resources for signups to your feed/atom or feed/RSS on your site. It's a fairly simple process but it's not so easy with a standard Web site.
"The best ideas come as jokes. Make your thinking as funny as possible."
-David Olgilvy
__________
Author Terry Corbell has written innumerable online business-enhancement articles, and is a business-performance consultant and profit professional. Click here to see his management services. For a complimentary chat about your business situation or to schedule him as a speaker, consultant or author, please 

c

ontact Terry

.




Photo courtesy of marin at www.freedigitalphotos.net