We've all experienced the frustration of slow-loading Web sites. As a result, we now learn the sites mean companies will make less revenue. This has implications for any company that wants to make money in e-commerce.
It's official: At alarming rates, many top e-commerce Web sites risk losing sales because they're too slow according to a Radware (www.radware.com) study.
The report is entitled, "State of the Union: Ecommerce Page Speed & Web Performance Summer 2015."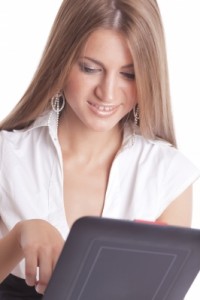 Judging by their visitors' rate sites – based on rankings by Alexa – just 12 percent of the top 100 e-commerce are successful in satisfying users. The expectations include content and download speed.
The trend is even more eye-opening. The recommended download speed is three seconds. But the median speed is 5.5 seconds. The slowest speed was 34.1 seconds.
In fact, 14 percent of the most-popular retailing sites take more than 10 seconds before visitors can use them. That's an increase of 9 percent in 2015.
"No retailer wants to abandon up to 57 percent of their inbound site traffic, especially during the holiday selling season," says Radware's Vice President of Acceleration Kent Alstad.
"Retailers must invest in user experience for online customers, and that includes both content and page load time," he adds. Serving more content to customers is expected but the goal is delivering more content, faster. That's the 'magic formula.' Web performance optimization, or lack thereof, will directly impact the bottom line for retailers this holiday season."
Why the slow trend?
Radware indicates sites have added features in efforts to satisfy user desires. However, the sites fail to use techniques in core optimization. This means page sizes are too large and multifarious.
To increase download speed, here are three Radware tips:
Reformat images with lower resolution.
Insert complex content below the fold.
Fuse JavaScript and CSS into common files.
From the Coach's Corner, here are several relevant articles to help your Web site:
Google's Quest to Increase Page Speeds but Offer Expires — Important: If you took advantage of Google's offer to accelerate your download speed, here's what you must do.
Download Speed Matters for WordPress Web Sites – 5 Tips — Actually, download speed matters on all Web sites. Even if your WordPress Web site has compelling content with graphics and pictures, image and user convenience are equally important. So your site's download speed matters – a lot.
Checklist to Create Cyber Monday Sales Success — In order to celebrate your Cyber Monday sales, you must first create a happy buying environment. That means reviewing your store and Web site to attract prospects and to create happy customers.
10 Tips to Optimize Your Web Site for Higher Sales — If you haven't optimized your Web site for sales, you might want to reconsider. There are more and more indications that online shopping will continue to grow.
Your Mobile Site: 7 Precautions for a Top Google Ranking — With the skyrocketing sales of smartphones and tablets, comes a warning from Google. If you don't have a mobile site, you should. And if you do, make sure it has what Google calls "mobile friendliness." Here are seven precautions to take.
"Life is like a ten speed bicycle. Most of us have gears we never use."
-Charles M. Schulz
__________
Author Terry Corbell has written innumerable online business-enhancement articles, and is a business-performance consultant and profit professional. Click here to see his management services. For a complimentary chat about your business situation or to schedule him as a speaker, consultant or author, please

 

c

ontact Terry

.




Photo courtesy of adamr at www.freedigitalphotos.net