Feb. 14, 2010


Instead of productive public policies to create jobs, the federal government is pushing an increasingly nerve-wracking idea.
The Obama Administration appears to be taking an elitist approach regarding your retirement plan – bureaucrats ostensibly think they know better than you regarding your retirement planning and money.
Yes, the federal government is considering proposals to convert your 401 (k) and IRA accounts to annuity-type plans.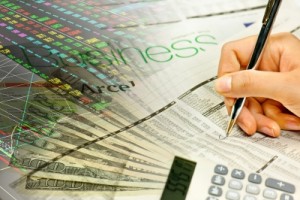 On February 1, President Obama advocated amending government rules that permit 401 (k) retirement plans with annuities.
There have been multiple news accounts of the government's scheme. A comprehensive BusinessWeek report concerning the Obama Administration and your retirement was published Jan. 8, 2010 but didn't seem to attract much attention.
The article by Theo Francis explained the plan, and indicated the U.S. Treasury and Labor Departments want Americans to weigh in on the ideas to exchange their retirement plans into annuities. Carrying the annuity ball for the Obama Administration are Assistant Labor Secretary Phyllis Borzi and Deputy Assistant Treasury Secretary Mark Iwry.
The government has begun soliciting comments.
Naturally, there are several companies that would benefit because they sell annuities including AIG (the company that received a $182.3 billion taxpayer bailout). The major players also include MetLife, Hartford Financial Services, Lincoln National, and New York Life.
In general, annuities would seem attractive because they guarantee funds until a retiree passes away. The thought is they're a hedge against retirees running out of savings. And some people seem to think that annuities are a viable option for senior citizens because of their losses in the stock market.
The article quoted a 2009 report that stated only 2 percent of 401 (k)s are switched to annuities.
Fidelity Investments reported the average 401 (k) fund decreased by 31 percent between 2007 and 2009.
Hence, the alleged government interest in retirement security for citizens.
A lot of money is in retirement plans: $3.6 trillion, according to a trade group in Washington – the Investment Company Institute.
So what, you ask?
Well, my sense is that the government bureaucrats have another furtive motive.
In 1993, Democrats were looking into ways to get control of retirement funds. During the Clinton Administration, there was a proposal to levy a 15 percent tax on retirement plans to share wealth with low-income citizens.
The scheme was attributed to Dr. Alicia Munnell, who was assistant secretary of the Treasury for economic policy. But the idea died with the 1994 voter revolution that swept Democrats out of office.
Early in my career, I enjoyed working for two insurance companies offering annuities. Because of the expensive fees, sales commissions were healthy which conjured images of me driving a new Lamborghini as a 20-something.
But in some ways it was embarrassing. Annuities were not flexible or affordable for many of my policyholders. Plus, the annuities would not have yielded sustainable retirement incomes.
If annuities seem like a good idea for your situation, fine. But for many, they're not viable, and a government-backed enterprise would not be productive.
Just look at the mismanagement of the Wall Street bailouts. The plan was not transparent and was administered by bureaucrats with a conflict of interest.
The big banks still are not loaning money to deserving businesses and consumers, and the investment bankers are once again getting huge bonuses made possible by taxpayers.
Moreover, why give the federal government more power over your finances? If the government succeeds and does try to resurrect the Clinton proposal, redistribution of wealth represents another theft of your economic and political freedom.
Little wonder of the declining trust in our institutions. Government and the Federal Reserve have been behaving furtively and badly. Consider Bloomberg 's shocking expose: "Wall Street Aristocracy Got $1.2 Trillion in Loans from Fed." Yes, $1.2 trillion in secrecy.
A government plan to provide lifetime income. I don't think so.
My hope is that you give the Obama Administration a loud, ringing earful.
From the Coach's Corner, by May 3, 2010, here are three options in which you can comment:
Via post office – U.S. Department of Labor, Office of Regulations and Interpretations, Employee Benefits Security Administration, N-5655, 200 Constitution Ave. NW, Washington, DC 20210, Attn: Lifetime Income RFI.
Via e-mail – E-ORI@dol.gov
Via the Internet – Visit Regulations.gov
"Government's view of the economy could be summed up in a few short phrases: If it moves, tax it. If it keeps moving, regulate it. And if it stops moving, subsidize it."
–Ronald Reagan
__________
Author Terry Corbell has written innumerable online business-enhancement articles, and is a business-performance consultant and profit professional. Click here to see his management services. For a complimentary chat about your business situation or to schedule him as a speaker, consultant or author, please 

contact Terry

. 
Photo courtesy of worradmu at www.freedigitalphotos.net