Updated March 13, 2015
Do you ever wonder why the economic climate is still questionable? Why the unemployment rate is dubious and why the average American workweek is only 34.6 hours? Or why government policies aren't conducive to economic growth and the creation of family-wage jobs?
Countless Americans are stuck in low-wage or part-time jobs, which means the unemployment rate is at  an artificially low 5.5 percent — a phony statistic.
In essence, the culprits are government, business greed and inadequate coverage from local broadcast journalism.
Government is culpable because of its political theatrics – failure to set realistic priorities and implementation of unnecessary programs – an immature approach to budgeting.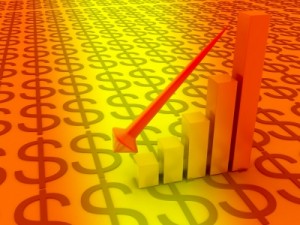 "Unemployment hit 10 percent in October 2009, and the recent recovery has added 11.4 million jobs – an increase of 8.8 percent of the total employed at the bottom of the recession," says Peter Morici, Ph.d., a widely quoted economist (see his economic analyses here).
"Prior to the financial crisis, unemployment last pierced 10 percent during the Reagan presidency," he adds. "Then GDP proceeded to grow 4.7 percent annually and employment increased by 17.4 percent over the period comparable to the current recovery."
Business greed led to the financial-sector collapse. That includes the behavior of Wall Street, disingenuous mortgage underwriting, the abrupt terminations of credit lines to businesses, and the predatory practices of credit card companies charging huge interest rates and fees for to small businesses and consumers for bogus reasons.
The federal government has ostensibly tried to correct the problems, but failed. The GOP claims to want to do something for small business. The credit card legislation hasn't corrected all the injustices nor has it helped the majority of small businesses and consumers suffering from tepid or low credit scores as a result of the predatory practices.
The average American workweek is only 34.6 hours.
Tax incentives
The tax incentives to create jobs aren't working because an economic engine, small business, isn't in a position to do so. Either the businesses still have poor credit or they can't afford to risk hiring workers. The incentives are just a pittance compared to the costs of a yearly salary, benefits and the risks of having to layoff newly hired workers. Unemployment insurance is too high for them, as it is.
And small business loans aren't available to credit-challenged businesses. Even if they could get loans, it would only exacerbate the situation because the businesses aren't making enough money to pay the loans back. They have too few customers. Consumers can't afford to buy nor do they have the credit to do so.
ObamaCare is a related issue. Polls show Americans opposed the efforts of President Obama and the Democrats. But the public officials didn't listen.
Even Steve Jobs agreed before his passing, according to his biography: Will President Obama listen to Steve Jobs on the economy?
So where does that leave us regarding my premise about the connection – local TV news coverage, dysfunctional government and the economic downturn? Can we agree about the harmful effects of the Great Recession? Great.
How about the power of television? A little later I'll point out how the power of TV is not being used and why it isn't relevant.
That leaves the other two – news coverage and more analysis of government policy.
First, let's consider governments' refusals to implement best-practices in management and to adhere to transparency standards. These are huge problems and not just at the federal government level.
The state governments of California and Washington are typical examples:
California
Thanks to The Sacramento Bee, we wouldn't learn "California agencies' pay cuts hit departments unevenly," or why. It's rare for a local TV station to be as enterprising.
In a related matter, California state employees are given wide latitudes for leaves (see personnel policies). But only a third of the state agencies reportedly send certain payroll records to Sacramento. This means records are more costly to maintain, audit and verify such scattered cost centers, vis-à-vis a centralized location.
One also has to wonder about accountability. California state workers already enjoy comparatively high wages and benefits. The accrued vacation time is subject to abuse, especially when an outside watchdog is not allowed access to the records.
Typically, many government managers are afraid of their unions and employees. Last year's furlough issue typifies the litigious atmosphere and lack of empathy for taxpayers.  Government employees are notorious for gaming the system to disingenuously jack up their pensions. Pensions are calculated based on the workers' level pay before retirement. Plus, California has a $48 billion unfunded pension liability, according to a Pew Study: "California Faces Challenges in Managing Bills Coming."
So, it's necessary to centralize the recordkeeping, and it would make it easier to check such records. When Californians are struggling in an era of high unemployment in an economic downturn, such state behavior is eye-opening.  And given that California is mired in red ink, it's important for state government to conform to best-practices.
Why else have a state controller?
Washington state
Washington state's unemployment rate 6.4 percent — higher than the national average of 5.5 percent. Aside from the Seattle area, counties around the state much higher than the 6.4 percent.
With the exception of one statewide elected official who regretfully retired, it's also important to question the Washington State Legislature's and bureaucrats' elitist handling of taxpayer assets and disrespect of transparency standards. Just a few years ago, I devoted multiple articles about their shell game to furtively circumvent the state's legal spending limit after incriminating e-mails were discovered. It resulted in a case before the Washington Supreme Court.
But nothing changed and the chicanery continues.
Five times voters approved taxpayers' protections. But lawmakers keep circumventing the wishes of voters. Despite multi-billion dollar shortfalls, the spending keeps increasing.
Washington has had an outstanding state auditor who has repeatedly demonstrated the need for transparency and conducts performance audits. But he retired while  not enough people in state government want transparency and good performance.
TV News
My sense is that a TV steady coverage of important issues would help put a stop to the government dysfunction. 
For example, the average half hour of TV newscasts in Los Angeles has a whopping 22 seconds devoted to reports about local government, according to research by the USC Annenberg School for Communication and Journalism.
The study, reported by Variety, indicates the 22 seconds is comprised of "…budgets, law enforcement, education, new ordinances, voting procedures, city and government actions and more…"
Local business and the economy got a sum total of 29 seconds per half hour.
To what did the stations allocate their news coverage?
Crime – two minutes, 50 seconds
Sports and weather – 3 minutes, 36 seconds
"Fluff" – two minutes, 26 seconds
Promotional teases – two minutes, 10 seconds
"KCAL ran the most news about local government, economy and business," Variety reported. "As for the L.A. Times, the paper devoted 10 percent of its front-page space to local government and 6 percent to L.A. business and economy."
Any you know what? This is typical of most local TV coverage throughout California, Washington and the rest of the nation.
Not to be gauche, but generally the closest the stations come to reporting on the economy and the impacts of business events and trends are ostentatious consumer investigations – but little about business, the big economic picture or public policy. The rest of the time they're either rewriting Associated Press stories or rushing out to do live shots of traffic accidents. It's tragic.
When I was a full-time broadcast journalist in the 1970s and 1980s, I learned the public does care about the impacts of government behavior and business on the economy. When we covered a story about state government, it was remarkable to see the abrupt change in bureaucrats' behavior and ratings improved.
When was the last time you saw a business journalist on your local TV newscast? Or, for that matter, when did you last see an editorial?
Newspapers do a much better job in both areas. But even print business-journalist jobs have been disappearing.
It's time for reflection and change in the Fourth Estate. It's a question of pride in doing the right thing for the community. Otherwise, many Americans will continue to feel their economic and political freedoms are at-risk.
From the Coach's Corner, here are more public policy articles.
"Domestic policy can only defeat us; foreign policy can kill us."



-John F. Kennedy
__________
Author Terry Corbell has written innumerable online business-enhancement articles, and is a business-performance consultant and profit professional. Click here to see his management services. For a complimentary chat about your business situation or to schedule him as a speaker, consultant or author, please contact Terry.
Image courtesy of sscreations at www.freedigitalphotos.net