Compared to men, women have become bigger users of social media — with one caveat — LinkedIn.
LinkedIn is slightly more of a male bastion.
Pew Research revealed in 2013 that 76 percent of online women like to use Facebook compared to 66 percent of online men.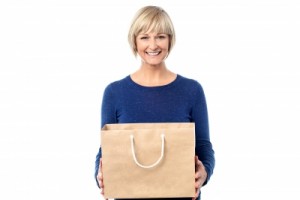 Online women use other social media more, but the spread differs:
— Twitter, it's 18 percent women vs. 17 percent men.
— Instagram, it's 20 to 17 percent women to men.
— Pinterest, it's women 33 to men 8 percent.
But with LinkedIn, it's 24 percent of men and 19 percent women.
History of social media
Use of social media has evolved since 2010.
For starters, women under 40 loved social media and most men in the same age group loved it less, according to a 2010 study by the University of Southern California.
A published report, penned by Mike Sachoff at WebProNews, indicated the USC research revealed both genders valued social media, but younger men moved onto other interests.
Sixty-seven percent of females under 40 were as passionate about their social media as their offline friendships. This compared to 38 percent of males.
This represented a major swing in preferences since 2007. That's when 69 percent of males and 35 percent of females were passionate about social media.
The research was conducted by Michael Gilbert. Mr. Gilbert's a senior fellow at the school's Annenberg Center for the Digital Future.
"Women have been a bit more cautious with new technologies but they generally catch up and often exceed men in their enthusiasm once they've had a chance to look around," WebProNews quoted Mr. Gilbert. "Men tend to charge in to new technologies and the opportunities they enable."
His research revealed 48 percent of women under 40 used online contacts to create offline friendships. That compared to 36 percent of the same age group of men. This was about the same percentage of women in 2006 but reflected a switch in preferences in young men. In that year, 59 percent of males became in-person friendships after Internet introductions.
It was not surprising that both genders have acknowledged the importance of the Web for making connections.
However, it was surprising that men indicated their Web connections were not as important as in 2007, but three years later 84 percent of them said they contributed "to their Internet community" vis-à-vis only 69 percent for women.
"The survey also found women of all ages have a wider range of online community interests, putting more emphasis on social, spiritual and relationship aspects," wrote Mr. Sachoff. "Gilbert believes these deeper personal and social interests likely account for the increasing importance women place on their online communities."
From the Coach's Corner, more social-media resource articles:
How Twitter Levels the Playing Field for Small Cap Companies — Good news for venture capitalists and entrepreneurs who are known to kvetch that that their companies fall below the radar screen of Wall Street analysts and the media. It's widely known that mainstream media coverage seems to favor large companies over small ones. It's a valid concern.
Social Media vs. Traditional Online Marketing – Where's the Money? — If you think Facebook and Pinterest will generate a lot of sales for your e-commerce business, think again. For big sites, at least, social media only drives less than 1 percent of online purchases.
E-mail Marketing Goes Better with Social Media, Study — A common sense conclusion from a marketing study, but it's surprising when you consider the source. Small businesses are more successful in an e-mail marketing campaign if they combine it with social media. 
"You are what you share."

 -Charles Leadbeater
__________
Author Terry Corbell has written innumerable online business-enhancement articles, and is a business-performance consultant and profit professional. 

Click here to see his management services

. For a complimentary chat about your business situation or to schedule him as a speaker, consultant or author, please 

contact Terry

.
Photo courtesy of stockimages at www.freedigitalphotos.net