Pick any region. Most respected economists and other experts believe economic growth will continue to be tepid, at best. Despite the hype over a so-called recovering economy, there are continuing concerns about the U.S. and world economies.
The all-important gross domestic product barely goes up each quarter.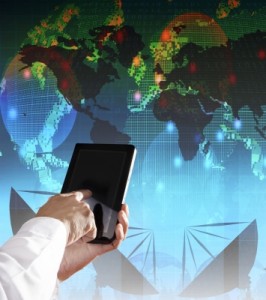 It's important to ask a key question: Have you prepared for a possible double-dip recession?
Why? Indicators are troubling.
Certainly, many other global economic trends are eye-opening. Here in the U.S., job-growth and the consumers' inability to buy are major concerns.
Moreover, public policy at all levels – federal, state and county, and city government – is hurting the nation. At the federal level, stimulus spending that totals more than $1 trillion has been inefficient.
Relatively few jobs are being created and there are constant calls for more spending. Policies are detrimental.
The ObamaCare reforms are anything but productive. The legislation created 19 new taxes, it lacks cost-controls, and insurance premiums are mounting. For years, state and local governments have been fiscally dysfunctional, too. They are still increasing taxes and slashing services.
Businesses are disappointed. Many lack an incentive to invest in human resources, marketing and technology.
The aggregate impact: A further deterioration of Americans' financial and political freedoms.
Gartner study
So, it was not a surprise that technology-research firm Gartner recommends in a study that chief information officers should get ready for another downturn. That requires planning.
Authors of the study, "Plan for a Second Recession, Now," wrote: "We urge these CIOs to leverage their recent experiences by preparing their enterprises should another economic downturn occur within the next 12 to 18 months."
Gartner believes it's important that CIOs communicate closely with senior company executives on priorities. Which IT projects for the next 18 months could be postponed or even disregarded?
My sense is that very function or project should be comprehensively studied and any spending should be approved. The budget needs to be detailed and every item needs to be justified. That's called zero-based budgeting.
Just to cover all the bases, your department's finances need to be constantly reviewed.
If your company is in dire financial straits and is attempting a financial turnaround, it's also important to understand the perspectives of both the senior executive and the chief financial officer.
There must be a daily review in the form of a flash report. A flash report can be designed to monitor indicators on a daily basis and to evaluate your actual performance against the turnaround plan.  For more reading, see: Step-by-Step Solutions for a Company Turnaround.
If a poor relationships exist between IT and the finance department, which is often the case, it's important to understand the CFO mindset. You might want to read: Tech Trends: CFO's the Boss, IT Departments Are Disappearing.
Good luck. Start planning and strap in the proverbial seatbelt if the roller-coaster ride proves to be harrowing.
From the Coach's Corner, if you're thinking about getting into business for yourself, I'd recommend reading: Eight Strategies to Consider Before Starting A Tech Business.
For U.S. economic forecasts, click here.
To see noteworthy economic analyses, click here.
"Innovation has nothing to do with how many R&D dollars you have. When Apple came up with the Mac, IBM was spending at least 100 times more on R&D. It's not about money. It's about the people you have, how you're led, and how much you get it."
-Steve Jobs
__________
Author Terry Corbell has written innumerable online business-enhancement articles, and is a business-performance consultant and profit professional. Click here to see his management services. For a complimentary chat about your business situation or to schedule him as a speaker, consultant or author, please contact Terry.
Photo courtesy of khunaspix at www.freedigitalphotos.net