The time has come to optimize your Web site for Bing. Bing is generally recognized for leapfrogging over Yahoo in search-market share.
It had a 21.4 percent share compared to Yahoo's 12.1 percent share for the month of April in 2016, according comScore.
So with Bing powering Yahoo's search as a result of their marketing partnership — in a new agreement 5-year agreement signed in March 2016, it's important to optimize for Bing so you don't miss out on nearly 34 percent potential reach on the Internet.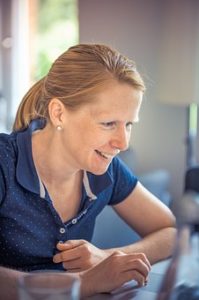 Yes, Google, has a 64 percent share, says comScore. That's been its share for many years.
The remaining 5 percent is held by several smaller less-known search engines. Most of which are powered by Google.
Bing and Yahoo continue to maintain separate identities. You might recall that Yahoo and Bing origninally signed the advertising deal for a 10-year duration.
Website Magazine originally reported the change. The magazine also reported an alert by Yahoo to optimize for Bing "…if organic search results are an important source of referrals to your website."
You know what? Success in organic search listings is indeed noticed by most Internet users.
In my experience, Bing has kept its promise to improve its method of organizing searches compared to MSN.
The navigation has proved to be easy. While it's similar to Google in many ways, personally, I've found it to be a great search experience.
Moreover, it's fairly easy to optimize your site for good placement on Bing.
Here's a checklist:
— Make sure you add your site to Bing. It has a dashboard for analysis of your summary, profile, links, keywords, site map and crawl issues. Don't forget to add your site to Bing's Local Listing Center.
— Like Google, Bing more easily recognizes domain age. Both recognize title tags and keywords for your content.
— Unlike Google, Bing is not as concerned about the quality of back links as it is anchor text. But my sense is great content attracts great links. (In my SEO work for clients, I simply don't allow back links from sites with a Google Page Rank of less than 3. Even then, I do check to see the site's focus before allowing it to link to my client.)
— Be extra careful with your content, especially the headlines and blog summaries. Bing has a great feature, a document preview, which is a text box that shows up next to your mentions on Bing – the verbiage is copied from your site.
— As both Bing and Google pay homage to flash with stronger prominence, be sure to consider inserting such videos.
— Bing is far more amenable to publishing quality press releases than Google, which accelerate your success.
— Bing is very cognizant of social media. For B2B sites, concentrate on LinkedIn, Digg, Twitter and Facebook. Bing powers the search for Facebook. Unlike Google, Bing shows updates of tweets from Twitter. The more relevant social media you have, the better. Despite what you've read about sharing blogs on Digg.com, Digg is still a player.
For more information, get started here. To summarize, it's important not to dismiss the potential of Bing. Bing is attractive and is doing a good job. You'll find it to be a fairly simple process to optimize for Bing.
From the Coach's Corner, here are more Internet tips:
Internet Shoppers Demand 3 Cs – Customer Experience Study — Success in e-commerce is increasingly challenging for retailers that want to dominate in brand preference, customer loyalty and word-of-mouth advertising. That's because consumers want more and more in the three Cs — channels, choices and convenience. In a 2013 global study of commissioned by United Parcel Service, research firm comScore discovered seven key developments in online shopping preferences of consumers.
For Strong Local SEO Performance, Avoid 6 Errors — A key strategy to make your cash register ring is to have a strong Internet presence. That means strategizing for strong local search-engine optimization (SEO). With strong local SEO performance, your business will have online top-of-the-mind awareness in your community. You want to be easily discovered by potential customers.
Great News for Web Publishers: Video Ad Spending Explodes — The global real-time bidding (RTB) expenditures on online video advertising is forecast to hit $1.14 billion in 2014, according to an independent consulting firm. Additionally, the Forrester study commissioned by SpotXchange reveals real-time bidding will account for 24.7 percent of U.S. online video advertising spending. Growing use of online videos was first reported in 2010 as videos continued to surge in popularity.
Startup Toolkit – How to Make a Hit on the Internet — First impressions are critical for entrepreneurs. People will buy depending on what they feel about you emotionally. Just like your bricks and mortar location, your Internet presence will be strong if you always remember why people will buy from you. It's important to tap into the psyche of your prospective customers – there are five value perceptions that motivate customers to buy.
The Key to Internet Dominance: Think Integration — Whether you're a new or established business, it wasn't that long ago that a strong Internet presence meant having a great Web site with a top ranking. Partially, that's still true but the competitive marketplace continues to rapidly change daily, which means the No. 1 objective should be a vibrant, integrated presence.
"The Internet is the most important single development in the history of human communication since the invention of call waiting."
-Dave Barry
 __________
Author Terry Corbell has written innumerable online business-enhancement articles, and is a business-performance consultant and profit professional.

Click here to see his management services

. For a complimentary chat about your business situation or to schedule him as a speaker, consultant or author, please

contact Terry

.