Though still a small percentage, Internet sales continues to garner a larger share of retail sales as a result of a robust trend that started several years ago — thanks to the wealthy.
Retail and food sales barely chugged along at $422.8 billion in June 2013 for a mere monthly increase of 0.4 percent, says the U.S. Census Bureau. But non-store retailers, such as catalogs and Internet sales, jumped 13.8 percent over June 2012.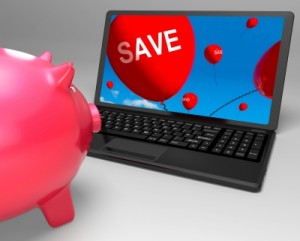 For example, three years earlier:
Internet retail sales increased to an aggregate $32.9 billion in the U.S. during the second quarter of 2010, according to research firm comScore.
That was a 9 percent increase over 2009's total, and represented the third straight quarter of increases after the previous weak sales during the downturn.
Why?
Sales were up 17 percent among households with an income of $100,000 or higher.
Consumers were spending their money the following ways:
— Consumer electronics (excluding PC peripherals)
— Computer software (excluding PC games)
— Computers/peripherals/PDAs; and books and magazines.
It's also worth noting that retailers with multi-channels gained the most market share vis-à-vis companies with merely an online presence.
It also underscored how the affluent fared better in the Great Recession and afterward during the so-called economic recovery.
comScore released this data:
Retail E-Commerce (Non-Travel) Growth Rates
Excludes Auctions, Autos and Large Corporate Purchases
Total U.S. – Home/Work/University Locations
Source: comScore, Inc.
Quarter
E-Commerce Spending ($ Millions)
Y/Y Percent Change
Q1 2007
$27,970
17%
Q2 2007
$27,176
23%
Q3 2007
$28,441
23%
Q4 2007
$39,132
19%
Q1 2008
$31,178
11%
Q2 2008
$30,581
13%
Q3 2008
$30,274
6%
Q4 2008
$38,071
-3%
Q1 2009
$31,031
0%
Q2 2009
$30,169
-1%
Q3 2009
$29,552
-2%
Q4 2009
$39,045
3%
Q1 2010
$33,984
10%
Q2 2010
$32,942
9%
From the Coach's Corner, if you're like other businesses and want to sell more, here are related articles:
5 Strategies to Sell More from Your Web Site — To paraphrase a line from the movie, "Field of Dreams," it's not always true that if you build a Web site, people will buy. These five tips work.
Why it's Never Too Early to Plan for Q4 E-commerce — It's never to early to get ready ASAP for Q4 online sales. Why? A study of e-commerce released in 2012 covering from November 24 to December 24, 2011, discloses some secrets you might need to know. 
How Mobile Strategies Are Most Effective with Cross-Channel Marketing — Businesses are increasingly using mobile apps to sell products, but the most successful know how best. They use cross-channel marketing tools.
11 Tips for the Best Business Mobile Web Site — If you operate a retail business, it's increasingly important for your Web site to be easy-to-use for mobile users. The use of smartphones and tablets is skyrocketing, especially among Millennials — young adults aged 32 and under. Studies also show the majority of mobile aficionados use their devices to access the Internet.
Checklist to Create Cyber Monday Sales Success — In order to celebrate your Cyber Monday sales, you must first create a happy buying environment. That means reviewing  your store and Web site to attract prospects and to create happy customers. If you've prepared your merchandise and cleaned your store, you're half done in creating happy customers.
"But economic recovery must be earned. And it will be earned by entrepreneurs and it will be earned by small businesses."
-Jon Huntsman, Jr.
__________
Author Terry Corbell has written innumerable online business-enhancement articles, and is a business-performance consultant and profit professional. Click here to see his management services. For a complimentary chat about your business situation or to schedule him as a speaker, consultant or author, please contact Terry.
Image courtesy by podpad www.freedigitalphotos.net