Updated April 20, 2018 –
By any economic benchmark, the economy is roaring back to life. And economic forecasts continue to be optimistic.
But after President Obama completed his second term, Americans faced a harsh reality — the economy was groggy.
The gross domestic product (GDP) only increased .7 percent in Q4 2015. It averaged less than 2 percent growth during Mr. Obama's tenure.
GDP indicates the size of the U.S. economy because it's representative of the total value of goods and services.
Using the 3 Ms as criterion, from the perspective of most small businesspeople, the three Ms can be defined as the mandate, moment and mood. Based on his strategies, did Mr. Obama misread his 3 Ms?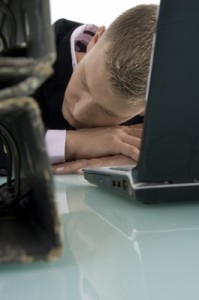 Clearly, the answer is yes. But we knew for years the economy was sleepy.
Small business optimism plummeted to one of its lowest levels in history, according to a nationwide study by the National Federation for Independent Business (NFIB).
The NFIB study explains why small businesspeople were depressed by their prospects.
Clearly, President Trump's election occurred, in part, after businesses were uncomfortable with President's strategies for hope and change.
There were worries about the economy and dissatisfaction with the nation's leadership coupled with a huge lack of confidence – Americans saw too little action.
Why so many depressed businesspeople? Well, when it comes to Main Street, the Obama Administration had a tin ear.
Bailouts, heavy spending, cap-and-trade legislation and especially ObamaCare were the misguided priorities for the Obama Administration. Even a major union announced it's demand for "repeal or complete reform" of ObamaCare in April 2013.
Confused with Lincoln?
Much has been written about Mr. Obama's idolization of President Abraham Lincoln. Genetic liberal pundits have even tried to draw favorable comparisons.
But the differences are stark.
Mr. Obama has been off-target with assessing strengths, weaknesses, opportunities and threats.
He accomplished little regarding the economy and job creation. A May 2013 Biz Coach article explained the scary reasons not to get giddy over the lower level unemployment claims.
The total employment rose by 293,000 during April. However, part-time jobs increased by 441,000
What does this mean? Full-time jobs declined by 148,000. So news reports on unemployment claims weren't only misleading, they didn't tell the right story.
Unlike the legendary radio talks by another Democrat president, Franklin D. Roosevelt, Mr. Obama's message was also off-base – really missing the target. The nation's confidence in the economy was sinking. His disapproval ratings fell below 50 percent.
"Instead of giving a politician the keys to the city, it might be better to change the locks."

-Doug Larson
Business fears
A May 2013 study by Grant Thornton showed economic uncertainty and regulatory compliance and enforcement were the biggest concerns of in-house company attorneys.
President Trump has proven government policy should be focused on alleviating uncertainty for employers – not creating chaos. For businesses to increase spending, it started with confidence so they'd likely to buy machinery or high-tech, which creates jobs.
Big companies can borrow at lower interest rates. Even though small businesses comprise the lion's share of the nation's economic engine for job creation, most small businesspeople felt as though government declared war on them.
Many suffered severely and lost their positive credit ratings – making it impossible for them to borrow at decent rates. That's a shame.
Small Business Administration (SBA) figures show small companies represent 99.7 percent of all employers, and employ more than 50 percent of the private-sector workforce.
The SBA says small business accounts for 44 percent of payrolls, and more than 50 percent of the nation's non-farm gross domestic product. They comprise 97.3 percent of exporters, and are responsible for 13 times more patents per employee than big companies.
Inequalities
Just like during the Bush Administration, the SBA in the Obama tenure decimated government-contract opportunities for small businesses. Twenty-three percent of all federal government contracts must be allocated to small businesses.
In 2010, the Obama Administration admitted it failed to achieve the goal, even though it claims to have given $96.8 billion in government contracts to small business. Or did it? No.
A study released by the American Small Business League concluded that a whopping 60 percent of the top 100 contracts resulted in welfare for big companies.
To name names: Boeing, British Aerospace, Dell, General Electric, Honeywell International, Lockheed Martin and Raytheon all received corporate welfare – government contracts intended for small entrepreneurs.
Small business climate
Small businesses got a raw deal in other ways. Consumers felt so hammered, they couldn't buy goods and services – even if they want to do so.
Financial reform did nothing to help consumers and small businesses long pillaged by predatory credit card companies. Sales of new cars and trucks slowed.
It should have been small business creating jobs in the Obama era of corporate-bailout largesse. Meantime, small businesses were being choked because they couldn't get credit and they faced a slump in demand.
They're still facing that ObamaCare favors bigger companies. Mass small-business cutbacks resulted. Other government-forced paperwork increased. Plus, every company must produce a Form 1099 to each vendor when annual purchases total more than $600.
The SBA says employers with 20 or less workers now have to spend 45 percent more of their hard-earned resources to stay in compliance with federal mandates.
IRS audit hours for small firms jumped 30 percent in just five years. You guessed it – audit hours for their big-company peers are down by a third over the same period.
Leadership?
There were red flags from Mr. Obama's violations of the Constitution — his abuse of the appointment process.
In a unanimous ruling, the three-judge panel of the U.S. Court of Appeals for the District of Columbia ruled President Obama has abused the appointment process. In January 2013, I posed this question: will NLRB's controversial decisions be reversed after a court rules Mr. Obama violated the U.S. Constitution?
Another word about honesty:
On the first day of the Obama Administration in 2009, the president made a promise about open government. However, his for promise for a transparent government was repeatedly broken according to an authoritative study. 
Conclusion
Little wonder the so-called recovery crawled along. Every economic report delivered bad news. President Obama misread his 3 Ms — mandate, moment and mood.
Fortunately, that's all changed.
From the Coach's Corner, here are related sources:
Both Democrats and Republicans Endanger U.S. Economy — Have we not learned any lessons from the horrors of the Great Recession from a decade ago? Apparently not.
What Bill Gates Says about Donald Trump Will Surprise You — Mr. Gates astutely observes Mr. Trump was not elected "for specific policies" but for his "kind of leadership." The tech icon also believes Mr. Trump has a message reminiscent of President John F. Kennedy.
Earnings Are Important, But Psychology and Reforms Matter — Much has been written about the growth of the stock market and U.S. economy. Three percent growth has returned in the gross domestic product. Tech has played a role. But a red flag has emerged as an obstacle.
Why Events Are Creating Hope for Middle-Income Americans — A miracle is taking place in America. It's enough to give middle-income Americans hope for them and their families for years to come.
How Bad Policy and Journalists Hinder Economic Prosperity — The nation's economy will continue its strong growth if we capitalize on lessons from the common-sense economic-growth policies of two late presidents.
"Instead of giving a politician the keys to the city, it might be better to change the locks."
-Doug Larson
_________
Author Terry Corbell has written innumerable online business-enhancement articles, and is a business-performance consultant and profit professional. 

Click here to see his management services

. For a complimentary chat about your business situation or to schedule him as a speaker, consultant or author, please 

contact Terry

.
Photo courtesy imagerymajestic at www.freedigitalphotos.net