Tech Workers Are Being Victimized by Ageism — Learn Why, and What Tech Workers Can Do about it
Two trends emerged in technology started emerging in 2010: Tech has been slow to add jobs for certain skills while demand has dramatically increased in others, and salaries are stagnant for seasoned professionals.
As for the first trend – slow tech hiring – Catherine Rampell reported in The New York Times that certain types of tech skills are required less and less.
"Employment in areas like data processing and software publishing has actually fallen," she reported in September 2010. Additionally, computer scientists, systems analysts and computer programmers all had unemployment rates of around 6 percent in the second quarter of this year."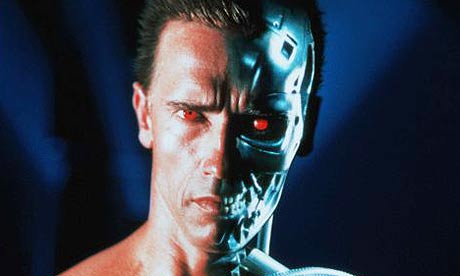 Public Domain
In an article on this business portal, a Seattle tech recruiter provides career advice, and he explains what types of tech jobs are in demand.
On the other hand, Ms. Rampel reports high-tech companies of all sizes can't find skilled engineers. She cited an Internet real estate brokerage, Redfin, as an example.
Tech recruiter Jim Ange, of ExecTap, agrees. He supported a bill in Congress calling for an increase in the cap on H1-B visas. The cap would increase such visas from 65,000 to 110,000. And the bill has provisos that would increase the number even higher – to 180,000.
"Our country needs to improve our immigration program so we can bring on more H1-Bs and allow them to become U.S. citizens," says Mr. Ange, (www.exectap.com).
Many companies are hiring abroad, including those firms laying off workers in recent years, according to Ms. Rampell. That means, of course, they're offshoring – they're after cheaper labor and sales. By hiring overseas, they have lower research costs and ready-markets for products in those emerging nations.
Ageism in technology?
The second trend – mature age affecting earnings – eWeek.com's Don Sears quoted a study by the University of California at Berkeley that shows technology is not kind to older workers. Yes, salaries and jobs, too, stagnate for tech workers starting in their 40s.
In their book, "Chips and Change: How Crisis Reshapes the Semiconductor Industry," Clair Brown and Dr. Greg Linden explained how age affects a person's wages and even job status.
"Older workers are either moved up the ranks into program management or other management positions, with their experience being valued only for their legacy knowledge," wrote Mr. Sears. 
He wrote such employees declining management opportunities face a difficult dilemma.
"We found in out fieldwork that experienced engineers were often forced to work on mature technologies with stagnant earnings, rather than being allowed to learn and work on new technologies with rising earnings," Mr. Sears quoted from the authors from their book.
Ageism a secret?
Mr. Sears then sought the input of another academic source, who has appeared on numerous network and cable-TV news programs:
"According to another academic, Vivek Wadwha, a director of research at the Pratt School of Engineering at Duke University, ageism is a dirty little secret as companies want younger workers with skills and so are more than willing to part with higher paid technology workers who do not climb the corporate ladder based on high performance," he added.
What's the solution for older tech workers? Like the old sales adage says, "Find a need and fill it." Be adaptable.
The eWeek reporter quotes Mr. Wadwha:
"Move up the ladder into management, architecture or design; switch to sales or product management; or jump ship and become an entrepreneur (old guys have a huge advantage in the startup world). Build skills that are more valuable to your company, and take positions that can't be filled by entry-level workers.
"If you're going to stay in programming, realize that the deck is stacked against you. Even though you may be highly experienced and wise, employers aren't willing or able to pay an experienced worker twice or thrice what an entry-level worker earns. Save as much as you can when you're in your 30s and 40s and be prepared to earn less as you gain experience."
Actually, if you understand the principle of being adaptable, that's good advice for anyone in any sector.
From the Coach's Corner, if you're facing ageism, either look for a good job or become an entrepreneur:
1. Find a good job
Discouraged in Job Hunting? Powerful Tips for the Best Job — Whether unemployed or under-employed, a person needs two things: A sense of hope and the right tools to negotiate a job. Here are both.
7 Tips to Tweet Your Way to a Great New Job – Seriously — Surprise! If you play it smart you can take advantage of the 500 million Twitter account holders to get a new job or career. Really, it's true.
15 Tips to Improve Your Odds for a Job — If you are unemployed, you are probably feeling desperate. But take heart. Here are 15 proven strategies.
2. Become an entrepreneur
How to Start a New Business Before You Quit Your Job — Sure, it's a dilemma to try to figure out how to start a new business while you're still employed, especially if you don't have enough assets. But millions of people have done it. Here's how you can, too.
21 Tips You Can Use to Start a Business in a Slow-Growth Economy — Conventional wisdom probably indicates a recession is not the best time to start a business. But if you have ever dreamed about it, there might be good reasons why the seed to start a business in a recession was planted in your mind.
What Should You Divulge When Asking for Investment Capital? — If your startup is the next big thing, but you want venture capital, you can start smiling. Yes, financing has been difficult to obtain in recent years. But entrepreneurs wanting venture capital have reasons for at least a small celebration – the money is starting to flow again after the Great Recession took its toll.
"Choose a job you love, and you will never have to work a day in your life."
–Confucius
__________
Author Terry Corbell has written innumerable online business-enhancement articles, and is a business-performance consultant and profit professional.

Click here to see his management services

. For a complimentary chat about your business situation or to schedule him as a speaker, consultant or author, please

contact Terry

.