Data from a Bold Software survey helps businesses develop their holiday online sales strategies, according to Website Magazine.
The answers are in Bold's Holiday Readiness Handbook.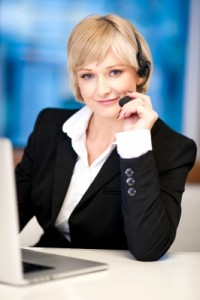 The company interviewed more than 400 employees of its 300 customers that use its live-chat technology services in 2010.
Guess what? The insights are still applicable.
For the holidays, here are the top 10 Web site changes that companies planned:
1. Moderate design changes
2. Site navigation
3. Landing pages
4. Optimization of live chat (tie)
4. Site search (tie)
6. Search engine optimization
7. Video content
8. Purchase process changes
9. Wholesale design changes
10. Mobile commerce optimization
Here's what businesses are offering for customers:
1. General discount coupons/codes
2. Specific product promotions
3. Free or reduced shipping
4. Free giveaways
5. Lowest-price guarantees
6. Contests/sweepstakes
They're also maximizing their live-chat systems:
1. Evaluate canned messaging
2. Implement proactive chat
3. Empower agents to offer incentives
4. Optimize proactive rules
5. Chat window customizations
Forty-six percent of respondents made the changes in August of that year. Twenty-eight percent said the changes are being implemented. Seventeen percent hadn't launched implementation.
Sixty-one percent forecast higher sales in Q4, but 37 percent didn't forecast change and 2 percent anticipated less sale volume.
From the Coach's Corner, related tips:
Checklist to Create Cyber Monday Sales Success — In order to celebrate your Cyber Monday sales, you must first create a happy buying environment. That means reviewing your store and Web site to attract prospects and to create happy customers.
How Small Businesses Can Profit from Cyber Strategies — Yes, it's become important for small businesses to capitalize on cyber strategies for profit. Small and even regional retailers should be cognizant of three realities: Potential customers probably think that national chains have easier-to-shop Web sites. Big retailers have lower prices.
10 Tips to Optimize Your Web Site for Higher Sales — If you haven't optimized your Web site for sales, you might want to reconsider. There are more and more indications that online shopping will continue to grow.
7 Precautions for a Profitable Layaway Program — Despite the continuous changes in technology, retailers are reverting to a sales and customer-loyalty practice that was prevalent in the 1950s. That would be a layaway program to sell more products to cash-strapped customers. Big box stores, such as Walmart and Toys R Us, have benefited from PR when they've announced their layaway programs.
Energize Your Customer-Loyalty Program with 6 Steps — The quickest way for established businesses to optimize revenue is to have a stellar customer-loyalty program — there are six steps you can take for repeat sales and referrals. If you're not a great steward of your current book of business, it's futile to look for new customers.
10 Strategies to Shine and Make Ad Designing a Breeze — Designing simple banner ads without strategic planning no longer suffices. The click rates have declined significantly, especially in B2B. To shine in the clutter of Internet advertising, there are at least 10 tips to keep in mind. That's true in your mobile or Web site strategies.
You Risk Sales If You Don't Use This Mobile-Web Strategy — You know, of course, strong brand perceptions and emotional engagement drive sales. You also know your mobile-site strategy should be a priority, as a result of the skyrocketing popularity of mobile devices. But here's a question: Is your mobile site actually hindering brand perception and emotional engagement?
"Show class, have pride, and display character. If you do, winning takes care of itself."
-Paul Bryant
__________
Author Terry Corbell has written innumerable online business-enhancement articles, and is a business-performance consultant and profit professional. Click here to see his management services. For a complimentary chat about your business situation or to schedule him as a speaker, consultant or author, please contact Terry.
Photo courtesy of stockimages at www.freedigitalphotos.net