If you haven't started to prepare, get busy if you want to switch strategies to make your cash registers ring.
But there are at least five social-media ways to increase sales by the end of the holiday season, according to strategist/writer Sam Cannon.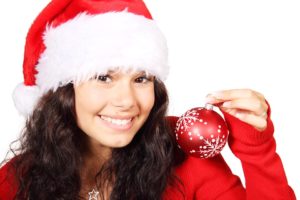 He offered his tips in E-Commerce Times.
What struck me was his wisdom in this comment:
"Just be sure your social media efforts offer something of benefit to the customer, and you'll see the benefit to your brand image and bottom line."
He cites 2009 data – social media triggered 27 percent of 2009's shopping decisions.
It's been growing every year since.
Mr. Cannon's five tips:
1. Use Location-Based Apps.
For example, use Foursquare. Adding location-based promotions is an effective way to drive in-store traffic and creates another touch point for consumer engagement.
2. Give the "Wish List" a Makeover.
Finding that perfect gift for someone can be a challenge, and shoppers oftentimes will turn to gift cards as a last resort. As an alternative, consider a new twist on the "wish list" feature on most leading e-commerce sites.
If your target audience is made up of music fans, launch a poster or album cover creator – something that will resonate with consumers and be seen as less of a chore to assemble.
The most important element here, however, is making the wish list easy to share across all social networking sites.
Whether your Christmas sales are good or bad, both toughen you up for a slow January.
3. Create Custom Shopping Experiences Online.
Some of the most effective retail marketing campaigns are those that create truly personal connections with consumers. After a consumer interacts with the promotion, give them the tools they need to easily share their experience with friends in their social networks so they can join the fun too.
4. Use Social Media Channels to Promote Time-Sensitive Deals.
Retailers have been extremely successful using social media to broadcast time-sensitive deals as a way to reward their loyal customer base. Post-holiday, these deal feeds are a great way to clear out the inevitable stack of returned merchandise.
5. Be as Clear as Holiday Crystal.
It goes without saying that retailers should try to make the holiday shopping experience as stress-free as possible. So when using social media channels to communicate with your customers, be sure to clearly articulate the value.
Be clear about what role each of your social community efforts is supposed to play — both internally and with your fans and followers. If it's to answer gift questions, then do that only. If there is another effort to address availability of gifts, make sure your team understands that.
Anticipate that if you create the impression or expectation that your social environment can help with holiday shopping, then customer expectations for you to deliver on that promise will likely be higher than at almost any other time of the year.
My sense is he's right.
From the Coach's Corner, here are related articles:
9 Tips to Evaluate Online Advertising Options — Are you at a point at which you want to advertise your company on the Internet? But you're unsure which sites are the best for you? The options are endless and can be confusing. The last thing you want to do is to market a product or service that doesn't reach the right people.
 Why it's Never Too Early to Plan for Q4 E-commerce — It's never to early to get ready ASAP for Q4 online sales.
Marketing Strategies to Hit Your Online Target Audience — Because of heavy competition, marketing has become more difficult. Consumers are suffering from consumer overload; they're inundated with marketing messages. So use these precautions to connect with your target customers.
Marketing – Have You Considered the Potential of e-Newsletters? — There are several benefits if you include e-Newsletters in your marketing mix. The most salient is that they're a great way to achieve top-of-mind awareness with your customers. Further, as a form of content marketing, they're a favorite of B2B marketers. 
14 Steps to Profit from Online Customer Reviews — For competitiveness and profits, businesses can't afford to ignore the potential of online reviews. They're a factor in revolutionizing commerce. Reviews are important because they influence prospective customers to buy from you. They're also beneficial in improving your Internet presence because search-engine crawlers consider them to be relevant.
Whether your Christmas sales are good or bad, both toughen you up for a slow January.
__________
Author Terry Corbell has written innumerable online business-enhancement articles, and is also a business-performance consultant and profit professional. 

Click here to see his management services

. For a complimentary chat about your business situation or to schedule him as a speaker, consultant or author, please

contact Terry

.