If you want your Web site to dominate your competitors and keep visitors on your site longer, you might want to consider that social media doesn't enhance your odds as much as other strategies. What works best is an investment in content and search engine optimization (SEO).
Ironically, the hype about social media makes this seem like an improbable proposition.
However, a 2011 study shows you're missing opportunities for growth if you're too influenced by the social media buzz.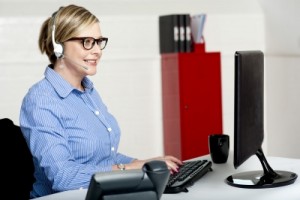 It's a strong word of caution against investing more in social media than enhancing your Web site with frequent, strong relevant content backed by SEO strategies.
The study by Outbrain shows referrals from user-traffic deliver more results than social media.
The firm, www.outbrain.com, provides services for an impressive array of publishers including content and traffic information.
Outbrain says users that directly visit your site and surf more of your pages constitute about 66 percent of your visitors' data.
The firm's study indicates social media enthusiasts will spend less time on your site – the bounce rate is higher – they visit one page and that's it.
On the other hand, surfers who visit your site based on their key word or phrase-search will visit more of your pages.
To quote from Outbrain's study:
— While search still reigns supreme in terms of directing traffic to content pages (41% of external referrers), social is gaining share at 11%.
— Of the six content verticals examined, stories in the news, entertainment and lifestyle categories are the most likely to receive traffic from social sources.
— Traffic coming from social media sources has the highest tendency to bounce.
— Readers who go from one content site to another (i.e. USA Today to The Daily Beast) are most likely to be engaged in what they're reading, presumably because they are already in content consumption mode.
— Facebook delivers a more diverse audience than Twitter.
My sense about the study:  All traffic – social media enthusiasts and content searchers – is welcome. However, Outbrain is right. With all the hype about social media — if you have to choose between the two strategies — it might seem riskier to invest more in your content and search engine optimization.
But your ROI will be stronger.
Candidly, that's my experience, too, as business-performance consultant and publisher of this business portal. Content searchers tend to be more studious and will spend more time looking for content that interests them. The bounce rate for them is insignificant. That enhances your odds for more revenue – whether you're marketing products or services or depend on display-advertising revenue.
It may seem riskier in the face of the social media hoopla, but focus on providing frequent, relevant content backed by SEO. The social media efforts should be secondary. If you have to make a choice, remember Web sites with current, strong relevant content earn more respect.
From the Coach's Corner, if you want more tips, you might consider the following tips:
Task-Management Checklist for Digital Marketing — To generate revenue from digital marketing, naturally, you must strategize to use best practices for customer relationship management and for pursuing new business. What are the task-management tips to maximize your time and energies in digital marketing? You need an up-to-date Web presence that ranges from effective mobile apps to social media.
SEO Tips to Rank No.1 on Bing and Google — Study — There are striking similarities with Bing and Google — Web sites for top brands rank the highest and No. 1 sites are dominant because they have quality content, as well as strong social media signals and backlinks.
Optimize for Bing to Achieve 30% Reach on Internet — Yahoo and Bing are expected to combine for 30 percent market share. If you haven't already, start optimizing your Web site for Bing. Here's how.
11 Tips for the Best Business Mobile Web Site — If you operate a retail business, it's increasingly important for your Web site to be easy-to-use for mobile users. The use of smartphones and tablets is skyrocketing, especially among Millennials — young adults aged 32 and under.
Internet Shoppers Demand 3 Cs – Customer Experience Study — Success in e-commerce is increasingly challenging for retailers that want to dominate in brand preference, customer loyalty and word-of-mouth advertising. That's because consumers want more and more in the three Cs — channels, choices and convenience.
"If you don't make a mistake, you never know when you're right."
– Actor Robert Ryan (movie: House of Bamboo, 1955)
 __________
Author Terry Corbell has written innumerable online business-enhancement articles, and is a business-performance consultant and profit professional. Click here to see his management services. For a complimentary chat about your business situation or to schedule him as a speaker, consultant or author, please contact Terry.
Photo courtesy of stockimages at www.freedigitalphotos.net