Have conditions changed for small business in recent years?
More than 50 percent of small businesses report they face three dangers – tax regulations, healthcare costs and poor disaster planning – according to an insurance company study in May 2011. Nearly 33 percent cite government regulations as a salient obstacle to their success.
However, most respondents said back they're optimistic about revenue growth and hiring workers.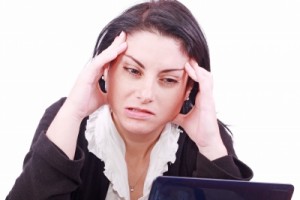 That's according to a nationwide study by the Travelers Institute, which is the Washington, D.C. public-policy arm of the Hartford-based Travelers Companies.
The organization embarked on a campaign.
That was to spotlight the public-policy issues that are perils to small businesspeople — as well as the solutions.
"Travelers is committed to being a constructive participant in the public policy dialogue with regard to important issues facing our industry," wrote Jay Fishman, the Travelers chairman and CEO on the institute's Web site.
"We hope to contribute to solutions on a wide range of issues that face our customers, our agents and brokers, and the communities we serve," he added.
Conclusions from the small-business survey:
More than 60 percent are over-burdened by tax-related issues, government compliance and mounting healthcare requirements
Half of them cited health insurance
47 percent said licensing, permitting and inspection issues are an unnecessary weight
52 percent indicated government regulations depress small business
More than half aren't prepared for a disaster
More insights from the institute:
Regulatory costs for small businesses are 36 percent greater per employee than big business
Regulatory burdens — 33 percent of respondents cite the federal government;  34 percent for state and 16 percent for local or county
Costs for coping with federal regulations – companies employing fewer than 20 workers spend $10,585 per employee per year but companies with 500 or more employees spend $7,755 per employee per year
Tax compliance costs to small business – $18 billion annually
The nation has 27.3 million small businesses
600,000 new businesses are started each year
The tax code has four times more words than the Bible
The study included the opinions of 600 small-business owners, employing 50 or fewer people.
My sense: Over-zealous government regulation is a threat to our collective political liberties, which is also a menace to our economic liberties. Let's wish the institute luck, and remember we must all participate in the public-policy process.
From the Coach's Corner, here is a myriad of resource links:
12 Tips for Profits to Keep Your Business Dreams Alive – Most businesspeople agree the economy continues to be challenging. Signs of a lingering downturn are everywhere. Business activity is slow. Governments at all levels report low tax revenue and are restructuring, and not spending. So what can you do?
How to Ease Debt-Collection Headaches – If all else fails in debt collections, try using the Golden Rule. Not only will you improve your aging, you'll feel better and create long-term business relationships.
11 Management Strategies for a Successful Turnaround – When it comes to management strategies for a successful turnaround, a quote by financial-world wizard Warren Buffett is apropos. "Risk comes from not knowing what you're doing," Mr. Buffett said. My response: "Touché." It's all about capital mobility created by effective management.
19 Tips to Protect Your Core Assets from a Disaster – Hurricane Katrina put us on notice how important disaster planning is. Is your business ready? Biz Coach Terry Corbell provides a 19-point business continuity plan.
Avoid Issues with Google: SEO Checklist for Safe Backlinks to Your Site – Google has been penalizing Web sites that might be unethical in link building for search-engine optimization. Why? Google wants authenticity and quality in its search results. It's vital that you backlink with authoritative, credible sites. Some might be obvious to you, others might not. Here's a safe list.
"

If you have ten thousand regulations you destroy all respect for the law.

"
-Winston Churchill
__________
Author Terry Corbell has written innumerable online business-enhancement articles, and is a business-performance consultant and profit professional.

Click here to see his management services

. For a complimentary chat about your business situation or to schedule him as a speaker, consultant or author, please

contact Terry

.




Photot courtesy of David Castillo Dominici at www.freedigitalphotos.net