We are getting so jaded by negative business headlines prompted by greed and dysfunction, it was refreshing to read a positive story.
One such article once caught my eye.
It tells the story of how dynamic changes in the global economy are prompting a new approach in management education.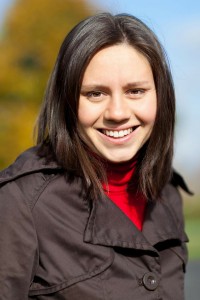 The financial meltdown, sub-prime crisis and slow economic recovery are catalysts that are triggering consideration of new curricula at the graduate business school level.
Graduates are being made ready to face real-world challenges.
Thirty business schools, including Harvard Business School, collaborated with Indian business schools in to become more relevant for students in contemporary business issues.
A conference was held in Ahmedabad, India according to the Economic Times in a 2011 article, "B-Schools plan course revamp for industry-ready graduates."
The collaboration is a first for business schools.
It also states Harvard is focusing on ethics and teamwork instead of case studies – competence and character are finally more important than networking.
 "…there is greater emphasis on thinking how to think critically and make logical arguments using deductive, inductive, causative, or analogical reasoning," says author and Harvard school professor Srikant Datar, according to the Economic Times.
He wrote the book, "Rethinking the MBA: Business Education at a Crossroads."
"As business educators, we need to engage our students in thinking deeply about the roles and responsibilities of business towards various stakeholders and to emphasize the limitations of the models we teach," the publication quoted Dr. Datar.
He admits the MBA degree is under assault, for example:
Aside from the top 15 schools in the last decade, enrollment has plummeted 25 to 30 percent and as much as 50 percent at European and U.S. programs.
Employers have discouraged employees from pursuing full-time MBA studies.
"Schools are giving much more attention to innovation and execution," the paper quoted Dr. Datar. "To teach these skills, schools in the West are beginning to adopt different pedagogies such as experiential learning. They are recognizing, for example, that innovative thinking, just like swimming, is best learned through repeated practice in real situation.
My sense is this approach is long overdue. This was a concern of mine when attending the EMBA Program at the UCLA Anderson School of Management three decades ago. The focus wasn't entirely on contemporary issues in management.
Earlier as a journalism student, the University of Tulsa regularly gave us experiential exercises. It was a great complement to my professional life as I worked in broadcasting simultaneously.
More common sense in business education:
"Unlike other professions, a manager's success depends on motivating and inspiring others. Schools are using leadership laboratories to train students to examine their own strengths and weaknesses, with the goal of building their skills in self and relationship management," he was quoted as saying.
Good.
That's been my experience in strengths-and-weakness training as business-performance consultant in my human resources practice. Think of it as a personals SWOT analysis. All training courses include modules in self-assessment and teamwork, and other experiential exercises. Ninety percent of my students adapted well and experienced a double-digit increase in self esteem, which led to higher performance. The remaining 10 percent was un-trainable, usually for reasons of alcoholism or drug addiction.
Critical thinking, ethics and values – are you listening Wall Street?
From the Coach's Corner, here are additional management resource links:
15 HR Strategies to Improve Your Business Performance — Studies continue to show many employees are dissatisfied in their workplaces. Employee dissatisfaction, of course, will adversely affect a company's performance. The dissatisfaction is global and the trend is likely to continue unless businesses improve their approach. To improve your business performance, here are 15 HR strategies.
20 Tell-Tale Signs – If You're Under-Performing as a Manager — There are indeed 20 warning signs that managers are underperforming. Managers can often struggle whether they're new or even if they're experienced. Poor management, of course, leads to poor performance. As red flags, underperforming managers share one of two common traits with their ineffective employees. Such managers aren't fully aware of their shortcomings. Even if they are aware of deficiencies, they're afraid to admit it.
21 Quick Tips to Avoid the Dark Side of Management — News headlines from Seattle to New York are cause for some serious head slapping when it comes to managing employees. Here's how to avoid HR troubles. Even the U.S. State Department issued a critical report of an ambassador, a Seattle businesswoman who was a prolific fundraiser for the first Obama election campaign.
Think 1930s for Business Success…Consumer Attitudes are Changing — Hyper-consumerism is history. Traditional values with a purpose are in vogue. Traditional values – old-fashioned, if you prefer – describe the new mindset of consumers and what they expect from business. That's according to a white paper, "The Power of the Post-Recession Consumer," republished by strategy+business.
Management Best-Practices Include Solid Operations Checklists — Are you concerned about profits? Would you like for your business to be in a class of its own? Internally, many organizations in businesses and the public sector mistakenly ignore shortcomings in how they operate. Instead, they believe that a magic wand – a better marketing focus – will solve all the problems.
"Most people go through college and learn to read Virgil and master the mysteries of calculus without ever discovering how their own minds function."
-Dale Carnegie
  __________
Author Terry Corbell has written innumerable online business-enhancement articles, and is a business-performance consultant and profit professional. Click here to see his management services. For a complimentary chat about your business situation or to schedule him as a speaker, consultant or author, please 

contact Terry

.