A common sense conclusion from a marketing study, but it's surprising when you consider the source.
Small businesses are more successful in an e-mail marketing campaign if they combine it with social media.
E-mail marketing firm Constant Contact made the revelation following its 2011 study.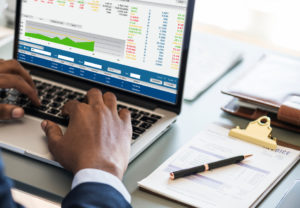 Key findings
Constant Contact says companies using the two-pronged approach net a 14 percent increase in their e-mail list vis-à-vis 9 percent for just e-mail by itself.
Businesses that combined the two strategies experience 53 percent larger e-mail lists.
More importantly, the click-through rates are higher, says the company, which has 450,ooo customers.
"Small businesses are always asking us, 'Email marketing or social media marketing? Which is the best use of my time and resources?' In fact, it's not either/or; it's both. Use email to communicate with your current customers and social media to reach new customers," said Rick Jensen, chief sales and marketing officer for Constant Contact.
"The average click-through rate for those using both email and social media marketing was 59.3 basis points higher than for those using email only," he said.
A guarantee
When Mr. Jensen released the results of the study, he offered a guarantee.
"We've created a playbook to help our customers get started and be successful with email and social – fast. We already know our email marketing provides superior results, and we're so confident that this combination will deliver even more success that we're guaranteeing results," he said.
The study's results make sense. An integrated approach should make it easier to engage customers.
While this article probably makes me appear as a cheerleader for Constant Contact, no worries, as I've never done business with the firm. The guarantee is intriguing.
On average, in my experience, buying decisions are made after the customer receives five positive messages. Social media helps a company branding.  It sets the stage.
It seems logical that an e-mail campaign would be more effective if complemented by social media – once the five message threshold is achieved.
What's more, an e-mail piece with a social media toolbar makes it easy for readers to share your information with their followers. Go for it!
From the Coach's Corner, here's more on digital-age marketing:
The Key to Internet Dominance: Think Integration. — Whether you're a new or established business, it wasn't that long ago that a strong Internet presence meant having a great Web site with a top ranking. Partially, that's still true but the competitive marketplace continues to rapidly change daily, which means the No. 1 objective should be a vibrant, integrated presence.
14 Steps to Profit from Online Customer Reviews — For competitiveness and profits, businesses can't afford to ignore the potential of online reviews. They're a factor in revolutionizing commerce. Reviews are important because they influence prospective customers to buy from you. They're also beneficial in improving your Internet presence because search-engine crawlers consider them to be relevant.
How Mobile Strategies Are Most Effective with Cross-Channel Marketing — Businesses are increasingly using mobile apps to sell products, but the most successful know how best. They use cross-channel marketing tools.
Trending Essentials to Win Millennials' Brand Loyalty — How do Millennial consumers – ages 18 to 33 — view brands? What's necessary win their brand loyalty? The answers to these questions are important because Millennials have $600 billion to spend. If you win them over now — depending on your goods, services and industry — you might also create customers for decades to come.
Insights into How Twitter Users Can Forge Opinion — If you want to influence public opinion on Twitter, the trick is to get your message out early. Once your message is stabilized on the social medium, it's too difficult for your competitors to overcome your lead according to research released in 2014. 
"Many a small thing has been made large by the right kind of advertising."
–Mark Twain
__________
Author Terry Corbell has written innumerable online business-enhancement articles, and is a business-performance consultant and profit professional.

Click here to see his management service

s. For a complimentary chat about your business situation or to schedule him as a speaker, consultant or author, please

contact Terry

.