Updated March 4, 2015 –
Is ObamaCare finally on the ropes?
The U.S. Supreme Court is deciding whether ObamaCare will make Americans eligible for federal tax subsidies in three dozen states that opted against their own exchange. If the high court rules against the Obama Administration, the controversial law will fall apart. A ruling is expected in June.
In November 2014, Democrats suffered an election debacle not seen since the Republican landslide of 1994. Dozens were swept out of office, as result of the voter revolt against ObamaCare.
The law even antagonized union workers, for example a union demanded "repeal or complete reform" of ObamaCare.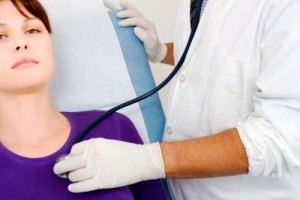 Even before the U.S. Supreme ruled on the controversial healthcare law in 2012, the Obama Administration  backed off on implementing a costly component of the law. A published report ("HHS suspends controversial program in healthcare reform law") indicates the administration is conceding the CLASS program, insurance for long-term coverage, is too costly.
Another red flag: Health and Human Services had actually warned about the financial consequences of the CLASS program – even before the law was passed.
These are just some  of the red flags about the viability of ObamaCare.
If you haven't considered how the so-called healthcare reform law will affect your business, you might want to do it now. You might not like the other developments. All businesses are affected by the mandates, price increases and more government regulation.
Your employees will also need to understand that if you face premium hikes, so will they.
All group plans must provide policyholders with coverage information in 12-point type, no longer than four pages, and must be "culturally and linguistically" explicable.  If you fully don't abide by the requirements, you face a $1,000 fine for each occurrence. That means if you have 25 employees, the fine is $25,000.
There are other issues to consider including the individual mandates, pre-existing conditions, adult child coverage, and small business tax credit.
Cost is a major concern, especially now that an authoritative 2011 study indicated there will only be a minimal competition of health insurers. The Henry J. Kaiser Family Foundation study reveals that in 30 states and the District of Columbia, only one insurer holds at least half of the policies.
The number of workers enrolled in a health plan was the determining factor in market share.
Data was provided by the National Association of Insurance Commissioners and the California Department of Managed Health Care. It was compiled by a healthcare research company, Mark Farrah Associates.
The so-called Affordable Care Act (ACT) supposedly compels insurers to provide coverage to small businesses and individuals in a transparent fashion. We're told to expect ACT options for comparable costs and benefits. Anyone can get coverage despite pre-existing conditions.
The hope is that new health insurance exchanges will alleviate premium costs and the federal government will subsidize the cost for premiums for low and moderate-income persons. Individual states will oversee the exchanges.
But many promises about ObamaCare proved to be false starting with the claim that you will be able to keep your doctor.
So the study's conclusion about the lack of competition among health insurers in numerous markets is eye-opening. If one insurer is too dominant, it will control the premiums and fees paid to doctors.
And the intrusion of government to coordinate and oversee the reform is alarming.
From the Coach's Corner, for more background information, we warned you in previous columns:
The last thing I want to do is hurt you. But it's still on the list.
__________
Author Terry Corbell has written innumerable online business-enhancement articles, and is a business-performance consultant and profit professional. Click here to see his management services. For a complimentary chat about your business situation or to schedule him as a speaker, consultant or author, please contact Terry. 
Photo courtesy of Ambro www.freedigitalphotos.net