U.S. manufacturers are getting a reminder about how to be successful – it's important to evaluate whether they have the human capital, processes, equipment and strategic plans for success.
That's the result of a 32-page study released in 2011 by the Wisconsin Manufacturing Extension Partnership (WMEP).
It was conducted with the American Small Manufacturers Coalition.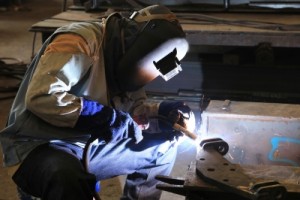 The next generation manufacturing (NGM) study points out:
— Nearly six out of 10 U.S. manufacturers could have a new leader in the next five years — a five percent increase over 2009. This presents an opportunity for manufacturers to solidify leadership and direction for years to come if they develop their next generation of leaders now.  
— Sustainability is increasingly important to manufacturers, with 59.2 percent of manufacturers reporting that sustainability is important or highly important to their future, up from 35.1 percent in 2009. Many of these manufacturers are responding to customer demands for greener products, while others recognize cost-control opportunities such as reduced energy consumption and the re-use of materials.  
— Most manufacturers have systems and equipment in place to support the current requirements of the six NGM strategies, but few describe their equipment as "state-of-the art." For example, only 18 percent have state-of-the-art equipment to support world-class innovation, and just 14 percent have state-of-the-art equipment to support world-class process improvements.  
— Few manufacturers have both talent and workforce development programs to drive world-class performance. Due to an aging workforce and gap in skilled labor, more professional training and development is needed to prepare manufacturers for the next generation.  
— Small companies need assistance in implementing NGM strategies. Smaller manufacturers are less likely than larger companies to be at or near world-class performance in the six NGM strategies, and are less likely to have best practices in place.
"Wisconsin developed the NGM concept and continues to identify new opportunities to help manufacturers in our state," says WMEP Executive Director Buckley Brinkman. "We believe the six key NGM elements define the areas critical for success, and this study shows how our manufacturers can improve in the future."
For many manufacturers, a culture change might be needed to get employees fully involved to plan for the next generation.
"Efficiency is doing things right; effectiveness is doing the right things."


-Peter Drucker
The six next generation recommendations:
1. Customer-focused innovation: Develop, make, and market new products and services that meet customers' needs at a pace faster than the competition. 
2. Engaged people/human capital acquisition, development and retention: Secure a competitive performance advantage by having superior systems in place to recruit, hire, develop, and retain talent.  
3. Superior processes/improvement focus: Record annual productivity and quality gains that exceed the competition through a companywide commitment to continuous improvement.  
4. Supply-chain management and collaboration: Develop and manage supply chains and partnerships that provide flexibility, response time, and delivery performance that exceeds the competition.  
5. Sustainability: Design and implement waste and energy-use reductions at a level that provides superior cost performance and recognizable customer value.  
6. Global engagement: Secure business advantages by having people, partnerships, and systems in place capable of engaging global markets.
A press release indicates WMEP is a private, nonprofit organization committed to the growth and success of Wisconsin manufacturers. Since 1998, WMEP has helped to generate $1.7 billion in economic impact and create and save 14,000 state manufacturing jobs, according to results documented by customers.
WMEP receives financial support from the Wisconsin Department of Commerce and the NIST Hollings Manufacturing Extension Partnership. WMEP also partners with many public and private organizations to serve Wisconsin manufacturers.
WMEP's Web site.
From the Coach's Corner, consider these related resource links:
Best Strategies in HR Training to Fix a Company's Culture — If your company is lacking in teamwork, morale is poor and profits are weak, chances are you need to change your organization's culture. Be forewarned, changing a culture is a monumental chore because it will take strategic planning and super powers of persuasion.
Why Lean Manufacturing Principles Often Don't Work — Many businesses love cutting waste and costs for profits by using lean manufacturing principles, but many global manufacturers have failed. The companies used the popular Six Sigma, Kaizen and Value Stream Mapping.
11 Financial Management Strategies for Turnaround Success — When it comes to management strategies for a successful turnaround, a quote by financial-world wizard Warren Buffett is apropos. "Risk comes from not knowing what you're doing," Mr. Buffett said.
"Efficiency is doing things right; effectiveness is doing the right things."

-Peter Drucker
__________
Author Terry Corbell has written innumerable online business-enhancement articles, and is a business-performance consultant and profit professional.

Click here to see his management services

. For a complimentary chat about your business situation or to schedule him as a speaker, consultant or author, please

contact Terry

.
Photo courtesy  of  koko-tewan at www.freedigitalphotos.net