Here are this portal's most-read biz coaching articles in 2011:
In January, the most popular article was Human Resources – Slow Motion Gets You There Faster. It featured an analogy with a famous American composer, pianist, and actor: Hoagy Carmichael. Mr. Carmichael is credited with coining the phrase, "Slow motion gets you there faster." In an age of rampant age discrimination, my thesis was that companies are shortsighted if they fail to hire mature employees.  Included were four strategies to hire seasoned workers.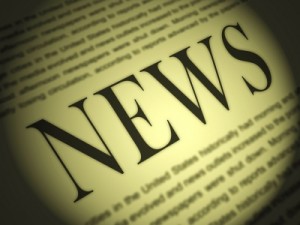 Readers favored 21 Quick Tips to Avoid the Dark Side of Management in February. The topic was prompted by news headlines from Seattle to New York, which are cause for some serious head slapping. The U.S. Equal Employment Opportunity Commission continues to be inundated with worker complaints. In addition to the 21 strategies, there were explanations of the four ways new managers misfire in communication.
The biggest topic in March was 10 Strategies to Overcome Stress and Energize Your Career. Job stress causes absenteeism, lower productivity, weight gains, high legal and insurance costs, accidents and turnover. Stress costs business about $300 billion a year, according to the American Institute of Stress.
In April, the most popular topic was Study: Best Way to Get a Job Isn't by Networking. It featured the survey results from Beyond.com and included job-hunting strategies.
The biggest topic in May was also the biggest in June: 25 Best Practices for Better Business Writing. If you want to accelerate your career or turbo-charge your business, one of your priorities should be good communication. A lack of writing skills will hold you back in the big leagues. Good writing is necessary in a myriad of ways, including letters, advertising copy and presentations.
In July, readers were interested in Do You Have A Toxic Relationship With Your Boss? This might be the 21st century with a cornucopia of management textbooks for bosses, but a significant number of employees still complain about their supervisors lacking in professionalism. That's according to a study by Wayne Hochwarter, a professor in management at Florida State University.
The month of August proved to be a surprise. The No. 1 topic was actually a article I wrote on June 27, 2010 – Using Starbucks' WIFI? Security Pro Issues Warning and Security Checklist. The WIFI offering by Starbucks has prompted a security warning and checklist from a go-to Internet security guru, Dr. Stan Stahl. (This was also No. 1 in 2010 making it the biggest topic since this portal was launched in July 2009.)
Readers in September preferred 7 Tips for a Young Professional to Become a CEO. For a professional to jump to the senior-management level in the 21st century, it's imperative to demonstrate seven core competencies.
The months of October and November were tied with Top 11 Tips for a Great Elevator Pitch. Whether you're looking for a job or trying to land more customers for your business — whatever you're trying to sell – one skill you definitely need is a great elevator pitch. You need to prepare for any opportunities that come your way after diligent research and prospecting. Don't be caught off guard. Create an introduction describing the value you provide, be concise, customize it for your target audience, and really know it – so you can deliver a flawless elevator pitch.
In December, the biggest draw: 11 Sales Strategies to Outsell Your Big Competitors. Big companies have obvious advantages over small businesses. Their brands are well-known. They can afford sales training, sales-support staff and customer-relationship management software. On the other hand, there are good reasons why Cyber Monday has become big. Yes, many online customers do it to save money on sales taxes. The other salient reason – poor customer service by many companies.
Overall, the year's No. 1 topic: Top 11 Tips for a Great Elevator Pitch.
From the Coach's Corner, also popular are the late-breaking video pages, including World, U.S. Business, Economy, Markets, Sci-Tech, Health, and Sports.
This year's most popular videos covered these topics:
Unemployment

Eurozone financial crisis

Debt-ceiling crisis

Occupy Wall Street

Middle East chaos/oil

Hourly Wall Street Updates

Science/Technology

Japan's earthquake

Sports

Health news/advice
"I do not like to get the news, because there has never been an era when so many things were going so right for so many of the wrong persons."

–Ogden Nash
__________
Author Terry Corbell has written innumerable online business-enhancement articles, and is a business-performance consultant and profit professional.

Click here to see his management services

. For a complimentary chat about your business situation or to schedule him as a speaker, consultant or author, please

contact Terry

.
Photo courtesy of Stuart Miles at www.freedigitalphotos.net