U.S. officials say Chinese hacking of law firms is more prevalent than you might think. Why? Hackers stand to gain millions of dollars.
From 2016, here's a case-in-point: Three Chinese hackers were criminally charged with trading on confidential information after being charged with breaking into the email servers of New York law firms working on corporate mergers.
Prosecutors says the three made over $4 million after making trades in stocks after gaining insider information from law firms on mergers.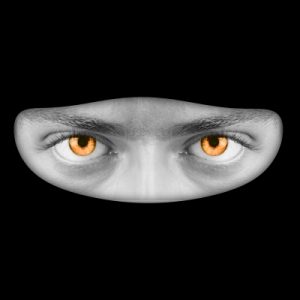 The case is U.S. v. Hong et al, U.S. District Court, Southern District of New York, No. 16-cr-360.
The mergers included Intel and Pitney Bowes.
This is not an isolated case.
When they happen, data breaches at law firms take no more than minutes but cost millions.
Thieves can steal everything from corporate secrets to intellectual property.
U.S. officials warn many law firms are to blame when it comes to data hacks by not paying for cybersecurity or haven't made it a priority.
This is the growing concern as data breaches continue to increase in frequency and damage.
Law firms are not devoting the staff, the scanning time, or the training to make sure that they do what they can to decrease vulnerability.
But if hacked, a law firm can lose clients, have its reputation damaged, and be liable, too.
To learn more about the impact of data breaches on law firms, use this graphic:
Via logikcull
From the Coach's Corner, here are more cyber-security resource links:
Best Practices to Buy Cyber Insurance for Business Security — Security has become problematic in all sectors – business, nonprofits, government, politics and individuals. The aggregate financial losses are so staggering, cyber insurance is a necessity.
Skyrocketing Cybercrime Calls for 8 Strategies to Manage 3rd Party Risks — Daily data breaches have become the norm in news headlines. We're also hearing a lot about third-party risks being a chief culprit in cybercrime. Your business associates might be bigger risks for data breaches than you realize, too. Here's why and what you can do.
4 Strategies for CEOs to Win Their Cyber Security Tug of War — The cyber security tug of war is never ending even though chief executive officers and board members now get the importance of protecting their companies' information assets. They've learned to fear cyber-security threats because they could lose their jobs. If this is all true, why then are there incessant, worldwide cyber attacks?
How Small Businesses Can Profit from Cyber Strategies — Yes, it's become important for small businesses to capitalize on cyber strategies for profit. Small and even regional retailers should be cognizant of three realities.
Protect Your Financials, Systems and Technology with 15 Tips — Cybercrime has skyrocketed and is projected to get much worse. At risk is the health of your company as well as the welfare of anyone with whom you do business. Here's how to protect your customers and your reputation.
Key Measures to Prevent, Recover from Ransomware — Published reports indicate ransomware cost businesses $350 million in 2015. The FBI considers ransomware attacks one of the three worst cyber threats.
"Opportunity makes a thief."
-Francis Bacon
__________
Author Terry Corbell has written innumerable online business-enhancement articles, and is a business-performance consultant and profit professional. Click here to see his management services. For a complimentary chat about your business situation or to schedule him as a speaker, consultant or author, please 

contact Terry

.




Photo courtesy Graphics Mouse at www.freedigitalphotos.net