Dec. 5, 2010
Consumers have slowed their holiday online spending after setting a record of $16.8 billion for the first month of the all-important selling season for retailers. That's according to research firm comScore.
comScore says the  2010 12 percent growth-rate over 2009 slowed to 9 percent after Cyber Monday's record $1.028 billion in purchases. The spending for the next three days – $911 million, $868 million and $850, respectively – showed a clear subsiding in spending by consumers.
"We believe this softening is attributable to retailers' heavy discounting and promotional activity during the earlier part of the holiday season [through Cyber Monday], which pulled some consumer demand forward, resulting in a mild hangover effect in the days immediately following Cyber Monday," said comScore chairman Gian Fulgoni."
2010 Holiday Season To Date vs. Corresponding Days* in 2009
Non-Travel (Retail) Spending
Excludes Auctions and Large Corporate Purchases
Total U.S. – Home/Work/University Locations
Source: comScore, Inc.
  
Millions ($)
2009
2010
Percent Change
November 1 – December 3
$15,041
$16,803
12%
Thanksgiving Day (Nov. 25)
$318
$407
28%
Black Friday (Nov. 26)
$595
$648
9%
Cyber Monday (Nov. 29)
$887
$1,028
16%
Week Ending Dec. 3 (Nov. 27 – Dec. 3)
$4,724
$5,163
9%
*Corresponding days based on corresponding shopping days (November 2 thru December 4, 2009)
"We may see another week of this effect before late season discounts and buying by procrastinators gives the season a final spending surge," he added.
Unfortunately, for small retailers, comScore reports most of the spending benefits the 25 largest retailers. Their revenue jumped 20 percent compared to much slower growth for small retailers. The big 25 gained 4.2 percent market share to 67.8 percent. That's probably because they have more financial resources for promotion.
Analysis of Spending Growth Among Top 25 Online Retail Sites
Nov. 1-29, 2010 vs. Corresponding Days in 2009
Total U.S. – Home/Work/University Locations
Source: comScore, Inc.
Spending Growth
Dollar Share
2009
2010
Total Retail
13%
100.0%
100.0%
Top 25 Retailers
20%
63.6%
67.8%
Small and Mid-Tail Retailers
0%
36.4%
32.2%
Social media continues to influence many shoppers, but not all, according to comScore's survey of 500 respondents. Thirty-three percent said recommendations from friends are important to them, but 24 percent disagreed while 43 percent didn't comment.
Q: "How much do you agree with the following statement? Recommendations from friends on social media sites are a great way to get gift ideas during the holiday season."
November 24-29, 2010, n=503
Total U.S. – Home/Work/University Locations
Source: comScore 2010 Holiday Survey
Response
Percent of Respondents
Strongly Agree
7%
Agree
26%
Neither Agree nor Disagree
43%
Disagree
9%
Strongly Disagree
15%
Consumer-product reviews followed by expert-product reviews, respectively, were influential.
But with dire unemployment news and decreased government revenue, my sense is that a tepid economy is still a factor. A combination of spending by affluent shoppers and heavy discounting are responsible for the initial online-spending growth rate. The economy is still difficult for the majority of consumers.
This also means governments at all levels need to borrow strategic planning strategies from successful businesses. It's past time for them to adopt public policies with balanced budgets for the benefit of their constituents.
From the Coach's Corner, for some quick tips to boost your Web-site sales, see 10 Tips to Optimize Your Web Site for Higher Sales.

Nov. 5, 2010 –
The Nielsen Co. has admitted errors that have significant repercussions for the advertising industry, according to AdAge.com. The research firm revealed computer error had caused it to under count Internet traffic – time spent viewing by 22 percent – and other related flaws including data on social-media usage.
Specifically, Nielsen's system erred in recognizing long URLs – formally known as Uniform Resource Locator. That's the global address of a Web site.
AdAge.com reporter Michael Learmonth quoted a Nielsen letter to clients:
"Nielsen is still investigating both the cause and extent of the error, but is advising clients in a letter today that it believes their "time spent" metrics — or the amount of time visitors spend on a website or watching video — may be grossly underestimated by the current system."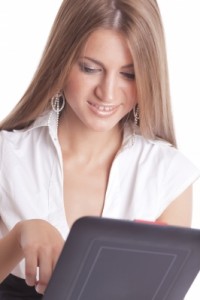 Mr. Learmonth reported the errors adversely impact the data at several services:
"The flaw affects Nielsen's NetView service, but likely also VideoCensus, MegaView Retail, MegaView Search, AdRelevance, WebRF services as well as custom research."
Ostensibly, the issue has been ongoing for months, but it will be reportedly fixed in time for December's results which will be reported in Jan. 2011.
The Web data is leveraged by advertising agencies in media buying, so it's quite an eye-opener. (Disclosure: Some business-coaching columns on this site have quoted Nielsen's data. I've also used it on occasion in my consulting practice, as well.)
It mostly affected the data for URLs with 2,000 characters or more. Usage wasn't counted on such sites, which are mostly social networks such as Facebook. But it also means some of the data wasn't counted for visits within a Nielsen's panelist visit.
"We don't yet know if some properties were more affected than others," Mr. Learmonth quoted Ari Paparo, exec VP-online products at Nielsen. "That's one of the questions that needs to be resolved."
In a sense, the errors aren't a surprise. Publishers have insisted that their own internal visitors' data differed from Nielsen's and from some reports by comScore, a competing market research firm.
At the very least, it's commendable that Nielsen made the disclosure.
Understandably, a forensic investigation is underway according to the reporter:
"…every element of our internet measurement methodology, including the panel, collection capabilities and processes" is under review.
"We need to do a better job keeping pace with the rapid evolution of the internet," said the letter, signed by media services president Steve Hasker and Mr. Paparo.
The Nielsen executives writing the letter were Ari Paparo, executive vice president of online products, and Steve Hasker, media services president.
Mr. Paparo previously worked at Google and Mr. Hasker was a partner at McKinsey.
The investigation results will be reviewed by the Media Rating Council, the accreditation organization. Nielsen also promises to be transparent in its study of the problems. The company suggests the data not be used until the crisis is over.
Obviously, in reporting these significant errors, this is a painful process for Nielsen. At the very least, it's commendable that Nielsen made the disclosure. Let's hope the company is sufficiently contrite. The financial repercussions might also be significant in the amend process.
From the Coach's Corner, here are The Biz Coach columns quoting Nielsen research:
Global Study: Internet Consumer-Shopping Preferences
Facebook Clips Google – Is Google's Bloom Falling off the Rose?
Are You Committing The Seven Deadly Sins of Selling?
Tech Drama: How Microsoft-Yahoo Can Beat Google
Will Social Media Take Driver's Seat in Search?
"Character is much easier kept than recovered."
-Thomas Paine
 __________
Author Terry Corbell has written innumerable online business-enhancement articles, and is a business-performance consultant and profit professional. Click here to see his management services. For a complimentary chat about your business situation or to schedule him as a speaker, consultant or author, please contact Terry.
Photo courtesy of adamr at www.freedigitalphotos.net


Though still a small percentage, Internet sales continues to garner a larger share of retail sales as a result of a robust trend that started several years ago — thanks to the wealthy.
Retail and food sales barely chugged along at $422.8 billion in June 2013 for a mere monthly increase of 0.4 percent, says the U.S. Census Bureau. But non-store retailers, such as catalogs and Internet sales, jumped 13.8 percent over June 2012.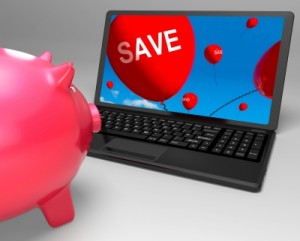 For example, three years earlier:
Internet retail sales increased to an aggregate $32.9 billion in the U.S. during the second quarter of 2010, according to research firm comScore.
That was a 9 percent increase over 2009's total, and represented the third straight quarter of increases after the previous weak sales during the downturn.
Why?
Sales were up 17 percent among households with an income of $100,000 or higher.
Consumers were spending their money the following ways:
— Consumer electronics (excluding PC peripherals)
— Computer software (excluding PC games)
— Computers/peripherals/PDAs; and books and magazines.
It's also worth noting that retailers with multi-channels gained the most market share vis-à-vis companies with merely an online presence.
It also underscored how the affluent fared better in the Great Recession and afterward during the so-called economic recovery.
comScore released this data:
Retail E-Commerce (Non-Travel) Growth Rates
Excludes Auctions, Autos and Large Corporate Purchases
Total U.S. – Home/Work/University Locations
Source: comScore, Inc.
Quarter
E-Commerce Spending ($ Millions)
Y/Y Percent Change
Q1 2007
$27,970
17%
Q2 2007
$27,176
23%
Q3 2007
$28,441
23%
Q4 2007
$39,132
19%
Q1 2008
$31,178
11%
Q2 2008
$30,581
13%
Q3 2008
$30,274
6%
Q4 2008
$38,071
-3%
Q1 2009
$31,031
0%
Q2 2009
$30,169
-1%
Q3 2009
$29,552
-2%
Q4 2009
$39,045
3%
Q1 2010
$33,984
10%
Q2 2010
$32,942
9%
From the Coach's Corner, if you're like other businesses and want to sell more, here are related articles:
5 Strategies to Sell More from Your Web Site — To paraphrase a line from the movie, "Field of Dreams," it's not always true that if you build a Web site, people will buy. These five tips work.
Why it's Never Too Early to Plan for Q4 E-commerce — It's never to early to get ready ASAP for Q4 online sales. Why? A study of e-commerce released in 2012 covering from November 24 to December 24, 2011, discloses some secrets you might need to know. 
How Mobile Strategies Are Most Effective with Cross-Channel Marketing — Businesses are increasingly using mobile apps to sell products, but the most successful know how best. They use cross-channel marketing tools.
11 Tips for the Best Business Mobile Web Site — If you operate a retail business, it's increasingly important for your Web site to be easy-to-use for mobile users. The use of smartphones and tablets is skyrocketing, especially among Millennials — young adults aged 32 and under. Studies also show the majority of mobile aficionados use their devices to access the Internet.
Checklist to Create Cyber Monday Sales Success — In order to celebrate your Cyber Monday sales, you must first create a happy buying environment. That means reviewing  your store and Web site to attract prospects and to create happy customers. If you've prepared your merchandise and cleaned your store, you're half done in creating happy customers.
"But economic recovery must be earned. And it will be earned by entrepreneurs and it will be earned by small businesses."
-Jon Huntsman, Jr.
__________
Author Terry Corbell has written innumerable online business-enhancement articles, and is a business-performance consultant and profit professional. Click here to see his management services. For a complimentary chat about your business situation or to schedule him as a speaker, consultant or author, please contact Terry.
Image courtesy by podpad www.freedigitalphotos.net


May 11, 2010
In U.S. Internet searches, Google sites dropped a bit while the Yahoo and Microsoft Web sites experienced an increase in visitors in April 2010, according to the latest comScore Core Search Report. The research company also reports there were 15.5 billion searches last month.
Google's market share was 64.4 percent – down .7 percent from 65.1 percent.
Yahoo's sites jumped in visitors by .8 percent – from 16.9 to 17.7 percent.
Microsoft increased by .1 percent from 11.7 to 11.8 percent.
"Both Yahoo! Sites and Microsoft Sites have experienced gains due in part to the introduction of new site navigation experiences that tie content and related search results together within several channels," according to the comscore press release.
"These features provide search results to users as they navigate through topical content and meet comScore's established criteria for counting search queries," added comScore. "Ask Network captured 3.7 percent of the search market, followed by AOL LLC with 2.4 percent."
The ranking in terms of searches:
Google – 10 billion
Yahoo – 2.8 billion
Microsoft – 1.8 billion
Ask Network – 574 million
AOL LLC – 371 million
The comScore disclaimer: "Based on the five major search engines including partner searches and cross-channel searches. Searches for mapping, local directory, and user-generated video sites that are not on the core domain of the five search engines are not included in the core search numbers."
Here's the link for the comScore press release.
From the Coach's Corner, here's a helpful article on Six Ways to Test Your E-commerce Site.


Every now and then, one of my pleasures is watching online television, especially the nostalgic black and white versions of the Perry Mason TV series. It was a wildly popular, revolutionary CBS program based on the books by Erle Stanley Gardner.
Now, it's fun to see how southern California looked in the late 1950s to 1960s – the buildings, streets and, of course, the cars. One of my favorite cars was Perry Mason's 1958 Cadillac convertible.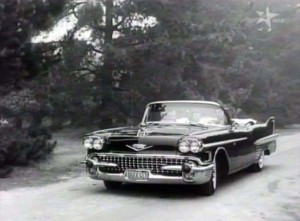 As an elementary school-age youngster, it was great delectation to watch the Saturday night drama as we enjoyed Raymond Burr et al as we munched on popcorn or roasted peanuts.
And it was my first inkling that I would later enjoy critical thinking and thought processes. As a gauche pre-teen, I liked to brag: "Hey, I wrote the script."
More often than not, I could predict who the villain would turn out to be — by simply paying attention to the actors throughout the program.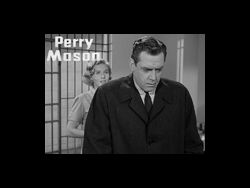 Then, I compared them in the closing minutes with the actors shown sitting in the courtroom watching DA Hamilton Burger duke it out with Perry Mason.
You see, the criminal usually turned out to be the person who was not shown in the scenes just prior to Perry Mason's miraculous courtroom revelation. I kept my secret of how I predicted success from my family for years until they no longer cared.
The series is now a popular online CBS offering. Decades later, I've also discovered that I'm not alone in my baby-boomer acceptance of commercials in the online programs, according to a research firm, comScore.
A report dated April 1, 2010 contained good news for advertisers and it proved to be timeless.
That's comScore's "Viewers Indicate Higher Tolerance for Advertising Messaging while Watching Online TV Episodes."
Really? So even in this age of instant gratification in which consumers expect fast, free products and services, there's acceptance of the concept that online TV has to be somehow financed. Either we pay for the program or we watch the inserted commercials.
"As cross-platform TV viewing becomes more widely adopted, it is important to understand the driving forces behind this shift in consumer behavior if we are to effectively monetize this emerging medium," says Tania Yuki of comScore.
"While some analysts have suggested that the shift to online video reflects a consumer desire to view fewer ads, our research suggests that in many cases online TV viewers actually have a higher tolerance for advertising messages than they are currently receiving," she explains. "This finding, of course, suggests there's advertising revenue being left on the table and that media companies have not yet extracted full value out of the online medium."
Respondents included a cross-section:
Viewers of TV only – 65 percent
Viewers of TV and online – 29 percent
Viewers of online only – 6 percent
Ms. Yuki concludes viewers of online TV programs would tolerate commercials.
The norm is four commercials minutes an hour, but she says the data shows they would accept six to seven minutes per hour.
What are the motivations for online TV viewing?
74 percent indicated convenience for their schedule.
70 percent cited the convenience of being able to stop and play the programs.
67 percent enjoyed the luxury of fewer commercials than TV.
To read more of the data, see the press release.
As for the old black white Perry Mason series on CBS with commercials, they're still online.
From the Coach's Corner, here are related articles on videos:
Best Practices to Ace Your Low-Budget Online Video Conference — When a visual, live discussion is needed, video conferencing is more effective than telephone calls. They are a great strategy and provide savings in time and money for professionals separated by geography. In human resources, video conferencing is a great tool for job interviews and is seamlessly scaleable but relatively easy to conduct even for training with learning labs and breakout sessions.
Tips: Do it Yourself Videos are OK, but Get Help if You Aren't a Pro — Videos, as a marketing tool, are great because they enable prospects to actually see your business from their computers. You can be seen as hospitable. Videos can help your prospects feel like guests.
Data for Americans' New Passion — Internet Videos — If your business Web site doesn't have videos, you're missing an opportunity for growth. Data from the Interactive Advertising Bureau is enlightening: In America, 11,000 online videos advertisements are watched every second – 23 minutes of video ads a day — a total of 28 billion video ads every month. That's a 23 percent increase from 2010 to 2014.
Great News for Web Publishers: Video Ad Spending Explodes — The global real-time bidding (RTB) expenditures on online video advertising is forecast to hit $1.14 billion in 2014, according to an independent consulting firm. The Forrester study commissioned by SpotXchange reveals real-time bidding will account for 24.7 percent of U.S. online video advertising spending.
"Video games and computers have become babysitters for kids."
-Taylor Kitsch
__________
Author Terry Corbell has written innumerable online business-enhancement articles, and is a business-performance consultant and profit professional. Click here to see his management services. For a complimentary chat about your business situation or to schedule him as a speaker, consultant or author, please

 

contact Terry

.
March 16, 2010 –
The Internet world has been buzzing after Facebook enjoyed more visits than Google in the U.S. during the second week of March, according to the research company, Hitwise. This is ostensibly the third time Facebook has beaten Google as the No. 1 engaged Web site since Christmas Eve, 2009.
Facebook is credited by Hitwise with 7.07 market share percent compared to Google's 7.03 percent.
A competing research firm, comScore, reports Facebook's share was helped by its 10 percent growth rate – from 395 million visits January to 436 million visits in February.
The Internet's intrigue is exciting. Three years ago MySpace was the No. 1 Web when Google took over. And for most of 2009, Twitter seemed to be the recipient of most of the online buzz.
Now, it's Facebook because it makes it easy to share content and information, and it's becoming a first destination site for users.
Most importantly is the implication that Facebook will ultimately help Bing in its competition with Google. Bing handles search for Facebook. This is another indication of Microsoft's brilliance in forming strategic alliances.
Meantime, Hitwise differs by about 25 percent from other research companies, comScore and Nielsen, in estimating Bing's performance. Hitwise only pegged Bing at 9.7 percent market share in search.
For example, in February, Bing continued to accelerate its growth according to Nielsen. The Nielsen press release states Bing's market share is 12.5 percent. That's a 15 percent jump since January. Nielsen also reports Google lost market share for two consecutive months – from 67.3 percent in December to 66.3 percent in January to 65.2 percent in February.
Nielsen also says Yahoo has dropped to 14.1 percent. This might represent a red flag for Bing if it is only taking market share from Yahoo. Bing needs to demonstrate success against Google. That's because Bing and Yahoo will soon join forces in their 10-year deal with Bing being responsible for search and Yahoo handling the advertising.
So, it's hard to say at this point whether the bloom is falling off Google's rose. Other than death and taxes, nothing is ever certain but change.
From the Coach's Corner, here's the latest Nielsen press release: