June 29, 2010


If you want insights into the shopping habits of online shoppers, the Nielsen Company has developed some interesting data. The information indicates the global economy is improving.
For example, worldwide, vacations are among the highest priorities for consumers who shop on the Internet, according to Nielsen Company research in its March study.
The company surveyed 27,000 online users from 55 markets in Asia, Europe, the Middle East, North America and South America.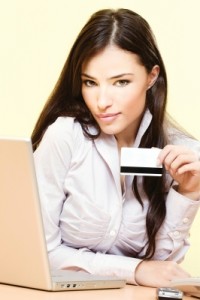 We now know more how global consumers purchase on the Web. This includes how they decide to buy, what they want to buy, how they utilize Web sites and how they are influenced by social media.
There are common threads in consumer preferences, but in many ways there are differences. Trust, of course, is a salient factor.
Most important are referrals from family and friends. Reviews play an important role in their purchases of products, especially cars and consumer electronics.
The three top-review preferences:
— 57 percent – consumer electronics
— 45 percent – cars
— 37 percent – software
In 2010, more consumers plan to buy books and clothes, which mirrors the preferences in 2009.
But in a true indicator that the economy is showing signs of life, more consumers are planning to travel – 31 percent plan to buy airline tickets compared to 24 percent in a 2009 study. Twenty-six percent plan to reserve hotel or tour reservations compared to 17 percent in 2009.
Thirty-three percent prefer online-only sellers, such as Amazon.com. Twenty percent prefer sites owned by brick-and-mortar businesses.
Eighty-four percent of respondents report they use the Internet to shop. Ninety-five percent of Chinese and Korean consumers plan buying online by the end of 2010.
Respondents not planning to buy: Twenty-seven percent in Hong Kong, 26 percent in Thailand and 20 percent of Japanese.
In Africa, the Middle East and Pakistan, 47 percent have never made purchases on the Web.
Among all respondents, forty-four percent spend five percent or less of their purchases on the Internet. Twenty-nine percent spend 6 to 10 percent online.
As for giving bad reviews of a product, 41 percent would tweet or write about negative experiences on the Internet. This underscores the need for retailers to give positive customer service.
From the Coach's Corner, to help you sell more online, here's another resource link:
5 Strategies to Sell More from Your Web Site — To paraphrase a line from the movie, "Field of Dreams," it's not always true that if you build a Web site, people will buy. These five tips work.
69% of Consumers Worry about Security at Major Companies – Growth Opportunity for Small Business – Consumer worries over security, privacy and fraud from security breaches at major companies, such as Target and Neiman Marcus, are presenting opportunities for small businesses in online sales. A study by shows 69 percent of consumers were worried about the breaches as they started their 2014 holiday shopping.
Why it's Never Too Early to Plan for Q4 E-commerce – It's never to early to get ready ASAP for Q4 online sales. Why? A study of e-commerce released in 2012 covering from November 24 to December 24, 2011, discloses some secrets you might need to know. MerchantTribe.com reports shoppers are buying more items daily in the holiday shopping season.
Startup Toolkit to Make a Hit on the Internet — Just like your bricks and mortar location, your Internet presence will be strong if you always remember why people will buy from you.
How Mobile Strategies Are Most Effective with Cross-Channel Marketing — Businesses are increasingly using mobile apps to sell products, but the most successful know how best. They use cross-channel marketing tools.
__________
Author Terry Corbell has written innumerable online business-enhancement articles, and is a business-performance consultant and profit professional. Click here to see his management services. For a complimentary chat about your business situation or to schedule him as a speaker, consultant or author, please contact Terry.
Photo courtesy of marin at www.freedigitalphotos.net