Naturally, customer relationship management increasingly plays a vital role in amassing profits.
To increase your profit margins with CRM, consider leveraging the principles of behavioral segmentation. Behavioral segmentation can increase loyalty by segmenting your marketplace audience.
How? If you segment your audience, it provides a personalized experience.
Therefore, you attract more loyal customers because it harnesses the 80/20 rule of "territory management."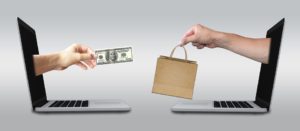 If you think about your top 10 customers, do you know who they are? Do you know from where they come? Are you up-to-date on their purchases – what they buy and when they do?
Naturally, you'll identify the characteristics that groups of your customers share.
Some examples:
The customers might be in the same locale.
They might buy from you in the same time frames.
They might show certain characteristics such as when they buy from you, their levels of loyalty or their purchase preferences.
This means you'll understand their demographic, geographic and psychographic characteristics.
"How you gather, manage and use information will determine whether you win or lose."


-Bill Gates
So, your top 10 customers can help you extrapolate or deduce your entire customer base.
This, by grouping your customer base into segments in order to better understanding your data to enhance your communications, loyalty and sales.
What does behavioral segmentation look like? It's explained by this Salesforce graphic further explains it:
From the Coach's Corner, here are more tips on e-commerce and marketing:
8 Tips to Make Your Social Media Boost Your E-commerce — Are you just starting out using social media? Well, if used well, social media is an excellent tool to accomplish two goals – connecting with your existing customers and attracting fans for new business.
Google's reasoning for best Web site rankings — The world's most popular search engine has released detailed information on how it evaluates and ranks Web sites.
Checklist: 14 strategies to rock on Google — Periodic changes in Google's search criteria and algorithms have indeed hurt many Web sites. But it's possible to bullet-proof your site's prominence on Google by taking 14 precautions, which is worth your time and energy.
Checklist: Black Friday, Cyber Monday Sales Success — In order to celebrate your Cyber sales, you must first create a happy buying environment. That means reviewing  your store and Web site to attract prospects and to create happy customers. If you've prepared your merchandise and cleaned your store, you're half done in creating happy customers.
How Small Businesses Can Capitalize on Cyber Strategies for Profit — Yes, it's become important for small businesses to capitalize on cyber strategies for profit. Small and even regional retailers should be cognizant of three realities.
5 Tips to Rock with Your E-commerce 'About Us Page' — Your "About Us" page plays a crucial role in whether people will buy from you. It's always an emotional decision. Here's how to capitalize on it.


"How you gather, manage and use information will determine whether you win or lose."

-Bill Gates
__________
Author Terry Corbell has written innumerable online business-enhancement articles, and is a business-performance consultant and profit professional.
Click here to see his management services
. For a complimentary chat about your business situation or to schedule him as a speaker, consultant or author, please
contact Terry
.


True, there are shortcuts you can take for Internet prominence en route to higher sales. However, implementing those dubious tools will ultimately land you in Internet oblivion. Such shortcuts aren't worth the risk.
The first smart move: It's important to lay a strong marketing foundation – build your brand equity brick by brick. A rushed job might lead to success, but it's only temporary. Marketing is a never-ending process. It's a race – a marathon – not a dash or sprint.
What's the secret to success? Well, that requires an easy-to-understand set of answers, but it's laborious to implement for strong results.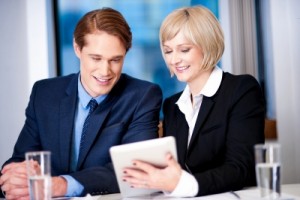 Let's start with strong customer-relationship management. No, not merely CRM software, but it's important to develop stronger skills in literally managing your customers.
In essence, that means developing strong-enough relationships to persuade customers to become effective online brand ambassadors to write reviews for you.
Online reviews have become important. Many sites have become successful partially thanks to customer reviews.
Here are 20 User Review Web sites Critical to Small Business. Note, however, Google will penalize sites perceived to have too many reviews. More on reviews later.
Further, strategies with a full complement of SEO – search engine optimization tools – work best.
Much has been written and said about Google's updates, which is making SEO more difficult for many businesses. The algorithm upgrade in Feb. 2011 was designed to provide better relevant search results by filtering out content farms and other Web sites of questionable value. But Panda has had its critics.
However, you won't believe this: One problem with Panda was that a business with poor reviews gets a high Google ranking – yes, even negative consumer reviews are counted as positive results. One would think the opposite would be true.
But let's congratulate Google on its efforts. It will get better once Google understands the issue.
There has been countless buzz about SEO – search engine optimization, key words and meta tags. It's mostly accurate. Ultimately, businesses will succeed on the Internet by generating links and search results via marketing.
But to maximize sales, it's a complex matter.
You have to generate clicks from quality Web sites to yours. Google assumes your Web site is getting a vote from another site when the Internet user visits your site. The more visits you get from quality sites, the more important your site becomes.
You also need to garner telephone calls and attract customers to your place of business for facetime. That means you have to become an orchestra leader of sorts by synchronizing all your marketing efforts.
Historically, you've had to start with the right drivers to your Web site, including the right message on the right mediums whether it be TV, radio, newspapers or Internet press releases and ads.
But since early 2010, there have been salient changes:
In February 2010, I wrote social networking, Facebook and Twitter, had joined the ranks of drivers. For professionals, LinkedIn works well, too. The right social strategies represent 50 percent of the factors implemented by Bing, Yahoo and Google.
The following month, I wrote:

Surprise? Facebook and Twitter Increase Odds for Sales

.
Best-practices in customer service began taking on increasing importance with social media, hence this column:

Invigorate Sales with Customer Retention, Referral Strategies

.
During the debate over relevant content, I wrote:

Google Speaks Out About Frequency vs. Value

. Fresh content was deemed important, but if a publisher has to decide between frequency vs. quality, quality was the most-important. Nonetheless, I advised publishing valuable content but do it as often as possible.

It's important to evaluate your social media efforts, as I indicated in this column:

Is Your Social Media Working? Here's How

.
Additional tips in these articles about Google:
Incidentally, in a key word search for your site, don't be surprised if your social-media mentions — such as LinkedIn, Facebook or Twitter pages — rank higher than your site. They will likely continue to have a higher page rank until your site improves in page rank. But that's OK, if you do it right. It's all about brand equity.
Good luck! Master these ideas. Your CRM and SEO strategies will lead to higher sales.
From the Coach's Corner, here's a tip about the value of a press release to promote your successes.
Pick a press-release company with a strong Google page rank. Every time you achieve a goal, write a good press release. Not only will you generate productive direct links but others will blog or tweet about your press release. That's when the multiplier effect kicks in. For every good press release, you'll generate 15-20 times the number of links.
One of my favorite examples:
In June of 2010, I wrote an article and press release to promote while quoting security guru Dr. Stan Stahl about the WIFI security issues at Starbucks. It generated about what I expected in visitors to my column. But months later, a blogger who was writing about Starbucks on Yahoo Finance spotted my press release and linked to it. In just a few hours, more than 20,000 of his Yahoo readers read my PR, and at most of them read the original article on this Web portal.
If you promote a lot and your marketing budget is tight, I'd recommend the free online press-release company, www.prlog.org.
It provides at least nine benefits:
You get to select 10 key words appropriate for your Web site
Your logo
Picture
As many as two live links
Your contact information
An archive which it calls "Press Room" – it shows up online with all your press releases
Your business profile which also links to your site
It provides user data – readers of your press releases
Within minutes of publishing a press release, it shows up on Bing Search as well as Bing News with your picture
The only downside is that the complimentary press releases indicate they're free and they contain Google ads. My sense is that the benefits outweigh such factors. Prlog's other options that aren't free don't include the Google ads and you're guaranteed to be inserted in Google News.
Note: Don't use the same headline for your press release as you do in your blog. Otherwise, your article won't be indexed — just your press release. Not all readers of your press releases will visit your Web site.
"The success of a page should be measured by one criteria: Does the visitor do what you want them to do?"
– Aaron Wall
__________
Author Terry Corbell has written innumerable online business-enhancement articles, and is a business-performance consultant and profit professional.

Click here to see his management services

. For a complimentary chat about your business situation or to schedule him as a speaker, consultant or author, please

contact Terry

.




Image courtesy of stockimages www.freedigitalphotos.net