The cyber security tug of war is never ending even though chief executive officers and board members now get the importance of protecting their companies' information assets. They've learned to fear cyber-security threats because they could lose their jobs.
If this is all true, why then are there incessant, worldwide cyber attacks? Business Web sites are facing an increasingly intense full-court press from cybercriminals – cybercrime now costs businesses $1 trillion.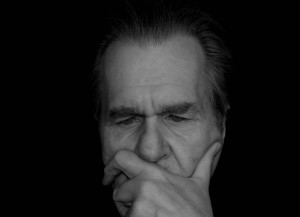 Ostensibly, executives still don't understand all the nuances and methods used against their companies' assets. And yet there are plenty of ways to understand the risks.
Companies face cyber-security issues in countless ways — from customer service and finance to human resources.
Often, companies and their employees self destruct. For instance, an epidemic of social-networking attacks represents unprecedented dangers to companies. In just one case, a Facebook user cost her company a $1 million loss.
The uninsured million-dollar loss wouldn't have occurred if the company incorporated the right safety measures.
While it's important to secure business assets but CEOs still can't calculate their returns on security investments.
You've heard of the old saying: "Garbage in, garbage out," right? Human conduct – intentional or otherwise — is the reason for most security risks. But for many people, old habits are hard to break.
CEO leadership is vital
President Harry Truman was famous for saying, "The buck stops here." That's true for CEOs in cyber security. The CEO has to see to it that their companies manage the risks and that they stay in close communication with their information technology managers.
While it's important to secure business assets but CEOs still can't calculate their returns on security investments.
But it's a difficult task because CEOs don't have reasons to respect their chief information officers. Indeed, CEOs have long complained to me about information technology.
They complain about high-priced consultants, and that IT projects are too expensive and fail to yield a return on investment.
And two studies underscore the need for IT professionals to become more businesslike.
So, CEOs must act.
To guard against cyber risks, here are four must-do strategies:
CEOs must communicate proactively in cyber-risk management. Communication with IT professionals must improve – dramatically. Analysis should include priorities, the potential dangers to information assets and the tradeoffs.
CEOs must direct security initiatives at every level and opportunity. This includes being transparent with customers and potential customers in the marketplace before and after any cyber attack.
CEOs must be role models in security. They must walk the talk in cyber security matters. Only then will they be effective in motivating staff to use security measures.
CEOs must make sure all employees and vendors employ security controls and diligent follow policies. It should be an ongoing process to monitor security issues to insure progress.
Short of implementing these four strategies, companies will not be able to innovate and prosper.
From the Coach's Corner, here's more:
Do BYOD Headaches Outweigh Benefits? Yes — More than half — 53 percent — of surveyed global businesses admit they're not ready to defend against attacks on their employees' bring their own device (BYOD) devices. Nearly all say their devices might have been attacked, according to a 2014 study.
4 Recommendations to Avoid Spending Too Much on IT — To take advantage of big cost savings in information technology, a study says businesses need to change their buying habits. Here's how.
4 Keys So Marketing and IT Can Create Business Revenue — Businesses will generate more revenue if their information technology and marketing professionals strategize more effectively. For instance, success in e-commerce is increasingly challenging for companies that want to dominate in brand preference, customer loyalty and word-of-mouth advertising.
 How to Enhance Security in Your Company's Wireless Network — Do you take it for granted that your wireless network is secure? Don't make that assumption. Wireless routers present dangers. Your router is vulnerable to hackers and, hence, security issues. If you're really serious about security, WIFI might not be for you.
"Unless and until our society recognizes cyber bullying for what it is, the suffering of thousands of silent victims will continue."
-Anna Maria Chavez
 __________
Author Terry Corbell has written innumerable online business-enhancement articles, and is a business-performance consultant and profit professional. 

Click here to see his management services

. For a complimentary chat about your business situation or to schedule him as a speaker, consultant or author, please 

contact Terry

.


Do you need more evidence to be diligent in using best practices for security on the Internet?
Internet attacks have been impacting businesses, with the majority of them reporting significant effects in the form of increased help desk time, reduced employee productivity and disruption of business activities.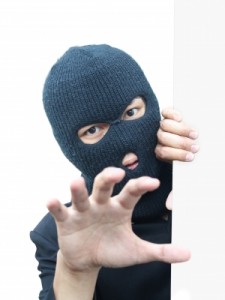 As much as $1 million was reportedly stolen and given to charity after thousands of credit card numbers and other personal information were hacked from security think tank Stratfor by the furtive cyber group calling itself Anonymous.
Of course, all it did was hurt the charities because they had to expend valuable resources – time and money – in refunding money to the credit card holders.
Bloomberg reported that commerce is active on criminal trading sites – as much as $3.50 is paid for each stolen credit card.
US-CERT reported that spear-phishing attacks have been launched on members of the United States Automobile Association (USAA).
Cybercriminals are trying to trick USAA members into opening e-mails by using "Deposit Posted" in the subject line. The e-mails are designed to trick USAA members into opening attachments that contain malware. Once unleashed, the activated malware invades the victims' computers searching for their sensitive personal information.
"Readers should remain on alert to keep safe from attacks by following the following three basic rules," writes nationally recognized security expert, Stan Stahl, Ph.D., of Citadel Information Group in Los Angeles.
His basic rules:
1. Do not open attachments in emails unless the email is expected. Do not click on links in unexpected emails. Attachments and links can be booby-trapped. When in doubt check with the sender.
2. Keep systems updated with the latest software versions.
3. Keep anti-malware solutions up-to-date. Consider moving to advanced host-based intrusion prevention.
He provides more more tips for Internet security.
WIFI warning
The most-read Biz Coach article of all time quoted Dr. Stahl's security checklist for using Starbucks' WIFI.
Also highly read is our mobile-banking warnings about security prove prophetic.
You can sign up for his "Weekly Patch and Vulnerability Report" and his blog at www.citadel-information.com.
Actually, most small businesses make you vulnerable to credit card fraud and identity theft.
Therefore, businesses need to be diligent, too, and prepare with precautions and response philosophy.
From the Coach's Corner, here are more resource links:
Security Precautions to Take Following Citibank's Second Reported Online Breach — Citibank's admission that private information of 360,083 North American Citigroup credit card accounts was stolen by hackers in 2011, which affected 210,000 customers, serves as a warning for all businesses and consumers to take precautionary steps. The bank's May 2011 security breach wasn't reported until weeks later. Originally, Citibank said 200,000 accounts were affected. 
How to Protect Your Bank Account from the Internet Crime Wave — For Citibank customers and millions of other consumers who enjoy the convenience of online banking, a headline about Internet crime was alarming.
Why Many Healthcare Workers Are Responsible for Alarming Trend: Medical ID Theft — Medical identity theft is skyrocketing. It's the fast-growing trend in ID thievery.
Lesson about Passwords after Theft of 16,000+ UCLA Patient Records —  Unfortunately, we've learned another lesson about passwords at the expense of 16,288 patients who've been treated at UCLA's network of hospitals and clinics.  The patients' sensitive information are in the wrong hands following a burglary of a doctor. The information was on the computer hard drive stolen from a doctor's home.
"You can't hold firewalls and intrusion detection systems accountable. You can only hold people accountable."
-Daryl White
__________
Author Terry Corbell has written innumerable online business-enhancement articles, and is a business-performance consultant and profit professional. 

Click here to see his management services

. For a complimentary chat about your business situation or to schedule him as a speaker, consultant or author, please 

contact Terry

.




Image courtesy of chanpipat at www.freedigitalphotos.net


The most vulnerable travelers are businesspeople. That's because they have to use Internet and e-mail.
They're in danger expressly from vulnerabilities, such as from wirelessly accessible passports to using WIFI.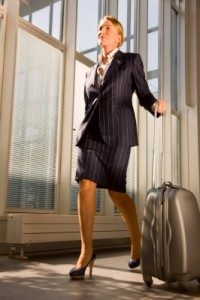 To save you from aggravation and money losses, here are 11 quick tips:
1. There are no free meals.
The adage is applicable to offerings that appear too good to be true. If you get a unique travel offer, do your due diligence.
Scan Internet news pages for scams. It wouldn't hurt to check the site of the airline trade organization, International Air Transport Association, www.iata.org.
2. Watch for offers from fakes.
Cybercriminals are prevalent in the travel industry, and are publishing sites that look like the real, well-known companies.
3. Don't use social media to chat about your travel plans.
Don't alert criminals. Your home-front and business will be vulnerable.
4. Cautions about debit and credit cards.
Unlike debit cards, credit cards protect against fraud and theft. Better yet, before you travel obtain a no-foreign transaction fee card, be sure to alert your credit card company about your trip.
Just in case you might need help on your trip, get the credit-card issuers' number that you can telephone collect when you're overseas. Actually, before you travel, click here to see six must-do financial precautions.
5. Guard against currency conversion surprises.
Don't sign any checks or receipts that aren't shown in the local currency. Overseas merchants sometimes try to manipulate travelers – they provide their prices in U.S. currency, not their local currency.
6. Be prepared to utilize your passport when making a purchase.
Reputable foreign merchants don't trust your credit card unless you have acceptable identification. That's because U.S. credit cards have the old-fashioned magnetic stripe on the back. European credit cards use the chip-and-pin system, which is a modern fraud-security system.
7. Use your own computer.
For data security and privacy, never use public computers. When traveling overseas, you must take four steps to defend against hackers.
 8. Forget WIFI.
Don't use WIFI. It's not just a matter of cybercriminals viewing your computers. They're establishing fake access points, which can give them an entrée to your important files and data.
If you have to use a computer, hook your computer to your smartphone's service or try MIFI.
9. Protect your e-passport.
They have RFID chips containing your personal information. Cybercriminals can view your information even though you can't see them. So use an RFID blocking passport.
10. Bluetooth has vulnerabilities.
So turn it off. "
Wherever you are, cybercriminals use software to intercept your Bluetooth signal to hack into your phone (see these Tips to Prevent Hacking of Your Bluetooth).
11. Think twice about using in-flight mobile phone and SMS services.
They're just as risky as a WIFI hotspot.
Use these tips to help insure you enjoy your trip and to transact some good business.
Finally, see GlobalEdge,  a site with helpful research information at http://globaledge.msu.edu/.
From the Coach's Corner, related travel tips:
Travel — How to Avoid Foreign Currency-Exchange Fees — When traveling abroad for vacation or business, foreign currency-exchange fees can get costly for thrifty-minded people. There are steps you can take to avoid extra fees in exchanging currency. The pitfalls to avoid range from using airport exchange tables to using credit cards that surcharge the purchase of products and services.
Take Your Business Globally with These 12 Tips — If you want to export your products to the international marketplace, keep in mind and implement 12 steps. They include: 1. Begin on a small scale in an English-speaking country. Unless you speak other languages fluently, begin in a nation where English is spoken. Identify the country where your product will be in demand.
 If you don't know where you are going, any road will lead you there.
__________
Author Terry Corbell has written innumerable online business-enhancement articles, and is a business-performance consultant and profit professional.

Click here to see his management services

. For a complimentary chat about your business situation or to schedule him as a speaker, consultant or author, please

contact Terry

.




Photo courtesy of Ambro at www.freedigitalphotos.net