Many companies want accountants and finance professionals who are strategic thinkers. But that's not happening at most companies.
A study by Robert Half Management Resources (roberthalfmr.com) in 2016 indicates 86 percent of CFOs value strategic thinking.
Thirty percent consider strategic thinking invaluable. But only 46 percent provide appropriate training.
Indeed, another study by advisory firm CEB (CEBglobal.com) of 2,200 finance professionals at dozens of international companies value strategic thinking but they're not doing enough about it.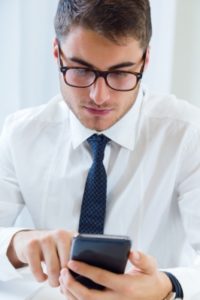 The CEB report says finance professionals vary in skills and there are five competency categories:
Doer. These behaviors included strong functional expertise and ability to break down problems into manageable tasks.
Learner. These behaviors included seeking feedback for own performance, looking for opportunities to improve, and asking for help when appropriate.
Strategist. These behaviors included strong understanding of business operations and discussing financial performance in terms of key value drivers.
Persuader. These behaviors included articulating views clearly, challenging business assumptions, and adapting and tailoring communication style.
Builder. These behaviors included creating vision and fostering buy-in, developing people and talent pools, and setting business-aligned goals for the team.
Unfortunately, while builder, strategist, and persuader professionals deliver more value for effective decision-making, such skills aren't prevalent. Most companies, instead, only have doer and learner competencies.
So how can finance professionals meet needs of their employers in dynamic marketplaces?
CEB suggests six strategies:
1. Screen applicants differently
In interviewing job candidates, ask them to give a demonstration that go beyond their awareness of traditional accounting and finance practices.
Give them a set of data and information, and ask them to make a presentation that will give you an idea about how they assimilate the information, develop strategies and communicate their ideas.
2. Evaluate the candidates' communication skills
Develop communication metrics that will help you assess the applicants' abilities. Then, ask the candidates to make a presentation to your team for evaluation purposes.
3. Coordinate with the human resources department
CEB reports 63 percent of finance professionals aren't confident that HR people don't fully understand the goals of finance. Fifty-seven percent of HR professionals say their counterparts in finance don't grasp how recruiting works.
Both departments must make a greater effort to communicate and coordinate their activities.
4. Launch leadership training as early as possible
Don't wait until a finance person is promoted. Provide early training in leadership competencies.
5. Use a coaching approaching in favor of classroom training
Forget classroom training. Use a dignified approach. Each individual is unique and will respond better to personalized coaching. Include soft skill insights.
Sooner than later you'll have business partners in finance.
6. Work on building the entire team
Encourage a well-rounded teamwork and collaboration including all necessary competencies. They'll function better with such communication and learn from each other.
Meantime, for ambitious professionals, Robert Half offers eight career tips:
1. Speak up 
If your employer hasn't offered training in this area, ask for it. Look for additional professional development options, too, such as working with a mentor.
2. Participate in external events
Attend industry conferences, and take advantage of programs offered by professional and business organizations. Your employer may even reimburse you for the costs.
3. Collaborate across functions
Working with colleagues in other departments will broaden your organizational view and provide new approaches for addressing problems.
4. Volunteer to lead a project team
Your viewpoint and interactions with colleagues will enhance your business acumen and help you identify additional ways to support the firm.
5. Move into a new role
Job rotation provides exposure to different challenges, processes and business units. Along the way, you can learn new best practices and problem-solving techniques.
6. Build big data expertise
Knowing how to work with business intelligence will enable you to identify strategic recommendations for the organization. Big data skills gaps are severe within accounting and finance, giving you the chance to jump ahead in the field.
7. Pursue consulting opportunities
By working as a consultant, you see best practices at a range of firms. You'll also be able to share your insights with and learn from others.
8. Don't neglect soft skills
Coming up with ideas is just one part of the equation. You'll need to be able to communicate them with effectively and cultivate influence to secure buy-in.
From the Coach's Corner, related career tips:
To Become a Leader, Develop Strategic-Planning Skills in 5 Steps — A salient characteristic of leadership is strategic thinking. If you're ambitious, the ability to be a strategic planner is critical for your success. Here are five ways to achieve your goal.
Spelling Tips to Enhance Your Communication Skills — Good communication skills start with using proper grammar and spelling. They're central for your career growth. People who communicate stand head and shoulders above their peers.
Acting, Speaking Coach: How to Improve Communication with Others — If you're having communication problems with someone important in your career or life, chances are one or both of you will profit from tips in honest communication.
5 Traits of People Who Deliver Bad News Well — Are you nervous about giving bad news to others? Do you wish you were good at it? If you answer yes to either question, here are five traits of good messengers.
How to Grow Your EI for Leadership Success — Emotional intelligence (EI) is important for communication and leadership. A person who has EI is able to evaluate, understand, and control emotions.
"Strategy without tactics is the slowest route to victory, tactics without strategy is the noise before defeat." 
–Sun Tsu
__________
Author Terry Corbell has written innumerable online business-enhancement articles, and is a business-performance consultant and profit professional. Click here to see his management services. For a complimentary chat about your business situation or to schedule him as a speaker, consultant or author, please contact Terry.




Photo courtesy nenetus at www.freedigitalphotos.net


Whenever you hire a new employee, you surely want a return on your investment. You've invested a lot of resources – in time, energy and money – in your recruitment and hiring process.
But in affirmative action plans you face obstacles — primarily, from your culture.
Hypothetically, if you don't have a diverse staff and you hire a highly qualified minority, you also want that person to succeed.
Unfortunately, you might face an unfortunate prospect. That would be failure of the new hire to succeed as an employee. This happens more than you think.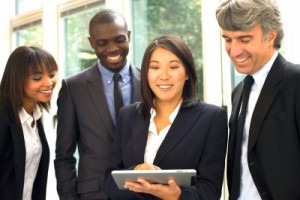 Why? Some of your workers might not accept the new person.
They'll contend you hired the person for political correctness reasons. It won't matter how qualified the person is.
The employee will sense the hostility from co-workers.
As a result, the person's performance suffers. The new hire might even quit.
Such a supposition is supported by an academic study of more than 6,000 employees.
Results of the study were published in the Academy of Management Journal.
The research was conducted by business professors Lisa M. Leslie at New York University; David M. Mayer at the University of Michigan; and David A. Kravitz at George Mason University.
Like many academic studies, the study has a complex title, "The Stigma of Affirmative Action: A Stereotyping Based Theory and Meta-Analytic Test of the Consequences for Performance."
Authors concluded that co-workers view the new person as less proficient and amiable. Further, co-workers believe the minority person will get special treatment – favoritism in responsibilities, salaries and promotions.
"Affirmative action plans (AAPs) are designed to facilitate workplace success for members of the groups they target (e.g., women, ethnic minorities), yet may have the ironic effect of stigmatizing AAP targets and, in turn, decreasing their performance outcomes," the authors explained.
My sense is such organizations have cultural issues.
It's not uncommon. As it is in the typical organization, 40 percent of men and women don't want to work on projects with the opposite gender (an HR study revealed challenges for management in teamwork, culture and diversity).
Solutions
1. Companies that have employees, who jump to conclusions about new hires, have some work to do about the negative workplace attitudes. A cultural change is in order (scroll down to the Coach's Corner for more information about fixing culture).
2. This also means you have to use marketing techniques to upgrade your processes in human resources: Image-building steps to attract the best workers; fine-tune your screening; conducting behavioral interviews; and hiring the right talent. You'll increase your chances for the strongest results.
3. Internally, focus on communication for every new hire. Explain the company's objectives and needs. Announce an opening that would be dedicated to meeting the organization's objectives.
4, If you hire a minority or anyone else, you need to point out the person's qualities. That includes the person's expertise, experience and education. Explain how the person is expected to benefit the company.
Remember that workplace diversity and cross-cultural communication are necessary for good business in the 21st century.
From the Coach's Corner, here are related strategies in human resources:
A Top Marketing Goal: Enhance Your Internal Communication — Businesses have two communication sources that are expenses that conversely are sources of profit – the external marketplace – and internal, their human capital. But all your money poured into marketing doesn't accomplish much unless you devote equal resources to employee programs and communication.
10 Management Attributes for Effective Communication — Communication skills are critical for managers. People with enhanced abilities in communication typically have successful relationships at work and home. Good communicators typically have 10 attributes.
10 Steps to Manage Conflict for High Performance – For progress, a business needs human interaction for ideas and innovation. Sometimes, argument, debate and conflict prove to be productive catalysts for high performance. But such catalysts can be obstacles to success, too. Here are the simplest ways to manage conflict.
6 Steps to Implement a Cultural Change for Profits — If your company is lacking in teamwork, morale is poor and profits are weak, chances are you need to change your organization's culture. Be forewarned, changing a culture is a monumental chore because it will take strategic planning and super powers of persuasion.
6 Tips to Turn Your HR Department into a Profit Center — At least 50 percent of a company's profits are contingent on employee problems. If you have challenges in one department, odds are you have HR issues in other departments. In fact, human capital is the No. 1 reason why CEOs lose sleep. Many businesses often need an objective source of information and expertise from critical thinkers. It's true you can turn your human resources department into a profit center.
"Great vision without great people is irrelevant."
– Jim Collins
 __________
Author Terry Corbell has written innumerable online business-enhancement articles, and is a business-performance consultant and profit professional. Click here to see his management services. For a complimentary chat about your business situation or to schedule him as a speaker, consultant or author, please

contact Terry

.




Photo courtesy of Ambro at www.freedigitalphotos.net


Global CEOs face 10 issues, with which many say they're unprepared to cope. That's the conclusion from a study involving 13,124 global business leaders.
So are many CEOs trying to fill shoes that are too big for them? Apparently so.
The study, "CEOs Top Challenges — Leaders Aren't Ready," contains the disturbing data in the Global Leadership Forecast 2014|2015 by Development Dimensions International in a partnership with The Conference Board.
Development Dimensions International is a consulting firm and The Conference Board is a self-described "global, independent business membership and research association working in the public interest."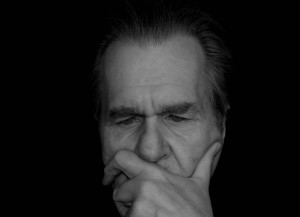 10 challenges
Here are the 10 challenges and the corresponding percentages of CEOs who say they're very prepared:
1. Human capital — 27 percent
2. Customer relationships — 45 percent
3. Innovation — 26 percent
4. Operational excellence — 33 percent
5. Corporate brand and reputation — 41 percent
6. Global political/economic risk — 11 percent
7. Government regulation — 25 percent
8. Sustainability — 27 percent
9. Global/international expansion — 17 percent
10. Trust in business — 43 percent
So, conversely, the results are troubling. For example, if only 27 percent of the CEOs feel very prepared in handling their companies' human capital, that means 73 percent aren't well-prepared. Similar conclusions can be drawn in the other nine issues.
Employees' perspective
Indeed, from the employees point-of-view, another 2014 study also indicates leadership is not adequate. The overwhelming conclusion — there's a crisis in accountability.
More than 40,000 workers responded to the Workplace Accountability Study by Partners in Leadership.
Employees aren't aware of any clearly defined objective and they're confused about accountability in their workplace.
…if only 27 percent of the CEOs feel very prepared in handling their companies' human capital, that means 73 percent aren't well-prepared. Similar conclusions can be drawn in the other nine issues.
"There's a crisis of accountability in organizations today, a crisis of epidemic proportions," said Roger Connors, CEO of Partners In Leadership and the study's chief researcher.
"When properly approached, accountability can really be the low-hanging fruit for optimizing organizational performance and accelerating organizational change efforts," he added.
Key findings
The troubling key findings:
— Accountability is incorrectly perceived as strictly consequential and almost entirely after-the-fact.
— 80 percent of those surveyed say feedback is something that happens to them only when things go wrong or not at all.
— The lack of clarity around key results led 70 percent of survey participants to indicate that their organization's key results in jeopardy or altogether doomed.
— 85 percent of survey participants indicated they weren't even sure what their organizations are trying to achieve, a missed opportunity for creating alignment and focus.
— The failure here is astounding — with 93 percent of those surveyed unable to align their work or take accountability for desired results. Fully one-third feel their priorities change frequently, creating confusion.
— The burden is on leaders — 84 percent of those surveyed cite the way leaders behave as the single most important factor influencing accountability in their organizations. And yet just 15 percent of leaders have successfully clearly defined and broadly communicated their key results.
— When it comes to holding others accountable, 82 percent of survey participants say they either try but fail or avoid it altogether.
— Additional best practices supporting positive accountability are not widely deployed. Just 20 percent of individuals constantly seek and offer feedback. Just over one-third see due dates (or "by-whens") as real commitments. Only a quarter solve problems and don't see that as someone else's job.
"If you don't get accountability right, you won't get much else right either," continued Mr. Connors. "Accountability encompasses how people make commitments to one another, what they make commitments about, how they measure and report progress, and how much ownership they take to get things done."
In conclusion, both studies — from the CEO and worker perspectives — show the problems. They also show the solutions.
It's obvious many companies have cultural issues exacerbated by a lack of leadership. Imagine how performance can dramatically improve if individual workers, managers CEOs do their jobs.
From the Coach's Corner, related tips:
How CEOs Benefit from Executive Coaching for Leadership — Almost two-thirds of CEOs don't receive executive coaching or leadership development counsel even though they admit it'd be a good idea to ask for it, according to a study. My sense is that many of the surveyed CEOs are uncomfortable with exploring their self-awareness, a prerequisite for true leadership. Until CEOs better understand their personal capacities, they won't be able to fully understand, manage and inspire their personnel. So coaching would help CEOs become better leaders.
Leadership: How Leaders Employ 11 Strengths to Grow Businesses — Ascension to the C-suite doesn't automatically qualify an executive as a leader. Leaders have 11 strengths that enable them to manage their companies for greater effectiveness and elasticity despite a fast-changing marketplace. Having positive attributes is synonymous with having skill sets. Strong attributes are certainly helpful. But more importantly, possessing qualities or strengths connotes having values.
Why Not to Expect Miraculous Leadership from Narcissistic CEOs — "Do you believe in miracles? Yes!" -Al Michaels, sportscaster  That's the line sportscaster Mr. Michaels made famous on Feb. 22, 1980 in "The Miracle on Ice," a famous hockey game in the Olympic Winter Games.
Checklist — 10 Tips for Leadership in Business Profit — In the new economy – a former Great Recession that seems to linger and linger – a company will succeed if it's a leader in generating capital. Unfortunately, this economy has become a zero sum game for many businesses.
18 Leadership Strategies to Earn Employee Respect — Eighteen strategies to profit from good labor relations, and to leverage the perspective of employees – your company's human capital.
"If your actions inspire others to dream more, learn more, do more and become more, you are a leader."
-John Quincy Adams 
 __________
Author Terry Corbell has written innumerable online business-enhancement articles, and is a business-performance consultant and profit professional. 

Click here to see his management services

. For a complimentary chat about your business situation or to schedule him as a speaker, consultant or author, please 

contact Terry
.






So you've identified workplace policies that need to be updated. But you want your policies to be accepted and followed by your employees.
Employees are often uncomfortable with change even if it's necessary for a business turnaround. Remember high morale among employees propels profits.
You might recall the hysteria over former Yahoo CEO Marissa Mayer's telecommuting ban. It was controversial but her decision was a positive model for struggling companies.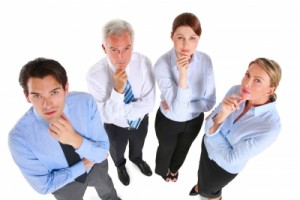 For a successful transition, do your research to win employee acceptance.
When changing policy, here are tips to consider:
1. Evaluate how your current policy is working
Ask yourself: Is it a feasible, legal policy for the welfare of your business?
Even if a policy promotes a company's welfare, a successful company can sometimes encounter unforeseen legal hassles.
For example, the federal government warned all businesses in its ruling against Costco on social media policy.
Other salient policy questions to ask: Is it consistently being applied and utilized? Does it yield the desired results?
2. Garner opinions
A survey of attitudes is helpful. How do your key employees feel? Don't worry if there isn't universal agreement.
Prepare for the likelihood your employees will have concerns. Anticipate what their concerns will be. They'll want to know how they'll be affected.
3. If you conclude that a policy change is necessary, anticipate any complaints and questions
Prepare for the likelihood your employees will have concerns. Anticipate what their concerns will be. They'll want to know how they'll be affected.
So lay a foundation for success by prepping your managers. Give them a list of "frequently asked questions" (FAQs).
Make sure managers know to be accurate and consistent in communicating with employees. You don't want one manager giving a set of answers only to have another supervisor giving different explanations. Consistency is vital.
4. When you announce a policy change, explain the big picture
Enlighten your team on why a change is needed. Employees might not agree, but they will be more inclined to accept the policy change.
Oh yes, try to use humor whenever possible. It will make for an easier change in policy.
5. Be definitive and make sure policies are implemented properly
Chances are some employees aren't aware of all your policies. That needs to be corrected.
When you change a workplace policy, do whatever training is necessary – starting with your management team. Then, work with the rest of your staff.
Make sure the policy is consistently implemented and followed. You'll lessen the likelihood of "buyers' remorse" among your employees.
Conclusion
Use these principles to enhance your odds for a successful transition. You'll lessen the likelihood of "buyers' remorse" among your employees.
From the Coach's Corner, here are more management/HR articles:
How Not to Worry about Keeping Your Top Employees —  Increasingly, employers are worried about filling open slots and retaining their best workers, according to a 2012 survey of 526 human resources professionals. Sixty-one percent indicate they're concerned about retention. That's the conclusion from the study, "Retention of Key Talent and the Role of Rewards." Only 49 percent are confident about retention efforts.
13 Management Tips to Solve Employee Absenteeism –– Absenteeism causes migraines for a lot of bosses. Obviously, your company will make healthier profits, if you don't have an absenteeism problem. Check your attendance records. Monday is the most-abused day of the week and January is the worst month for absenteeism.
HR Management – 8 Best Practices in Employee Delegation — Avoid frustration in delegation. Save yourself time and develop your staff for the welfare of your organization.   Delegation is a fundamental driver of organizational growth. Managers who are effective in delegation show leadership. They know they'll be more effective in management and that they'll develop their employees.
"Good management consists in showing average people how to do the work of superior people."
-John D. Rockefeller
__________
Author Terry Corbell has written innumerable online business-enhancement articles, and is a business-performance consultant and profit professional. 

Click here to see his management services
. For a complimentary chat about your business situation or to schedule him as a speaker, consultant or author, please 
contact Terry

.
Photo courtesy ambrose at www.freedigitalphotos.net