If you don't have a written vision plan for fast growth, the reality is that you're losing out on potential business.
A written business plan is best. But if you don't have the time and resources to write it, go to plan B – a vision plan.
Many companies overlook writing it even though it only needs to be one page in length for most firms.
There are all kinds of clues – having to do with foresight and focus – why a young company should develop a vision plan.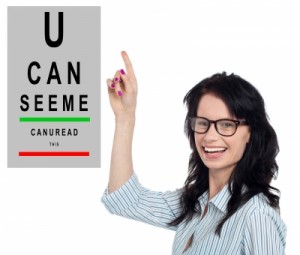 .
Clues you need to write a vision plan:
1. If you have little revenue growth. The longer you wait to write a plan, the more obstacles you will face.
2. If you're continually working long hours without a return on your investment.
3, If you're starting to feel depressed on a daily basis.
4. If you're feeling burnout.
5. If you can't beat the competition.
6. If you don't have any growth.
7. If none or few products or services are increasing in sales.
8. If your profits are being squeezed.
9. If your cash flow is tight.
10. If you don't have sufficient followers on social media or fans.
The mistake most entrepreneurs make is that they think they'll remember all necessary details. But they stray from their plans.
"Where there is no vision, there is no hope."

-George Washington Carver
It's key to write an action plan for your pathway to success – what you need to do to get there. You must do this before you even think about a Web site, blog or press releases.
Important elements to develop your vision plan:
1. Understand who you are
Learn a valuable lesson from Plato, who lived 428 to 348 BC, and was the world's most-influential philosopher.
Famous for his adage, "Know thyself," he suggested there was something special about each person. You are, too.
You can't make smart decisions unless you know who you are and what your company is.
If you're a micro business, remember you're synonymous with your company. That's why individuals evaluate themselves and their companies perform a SWOT analysis of their strengths, weaknesses, opportunities and threats.
Do a self assessment of your strengths and weaknesses for what you want to achieve.
You can lessen the impact of weaknesses if you improve on your strengths. Write about how you will improve on your strengths.
2. Develop an executive summary
Then, in one paragraph, summarize who you are and what you want to achieve.
Describe the niche you plan to fill. Explain what and how your firm will look like.
Very importantly: Don't be tentative. For example, Don't write, "I can…". You must write with conviction: "I will…" or "my company will…".
3. Value proposition
Differentiate your company from your competitors – ideally 10 to 15 words in length. Again, write with strong conviction so your customers will trust you.
Answer these types of questions: What benefits do you provide? Why are you credible and relevant so people will pay you for products or services?
For example, my firm's name, CMS – Corbell Management Services, has a value proposition:  "The CMS Approach will save you time and money while increasing revenue in marketing, human resources and special projects."
From these elements, write your three-to-five-word branding slogan. For example, this site's slogan: Proven Solutions to Maximize Revenue.
Develop a simple logo that illustrates the benefits of your slogan. Allow it to be developed as a 16 x 16 pixel favicon. A favicon is important to brand your Web site.
For example, my site's favicon is the graph in the following image. Otherwise, to tell my story, here's my full logo and five-word branding slogan:

4. Your ideal customer
Understand the answers to this question: Who is your best opportunity as a target audience?
In addition to customers or clients, you will need Centers of Influence — people who will influence business to come your way. Identify who they are and plan to treat them as customers.
5. Turn your strengths into benefit statements
For selling situations, you will have to focus on your most-important five strengths. Develop a benefit statement for each strength for easier selling of your product or service.
6. Key indicators
When you identify key indicators of your business growth, you'll be able to devote the right investments in money and time. Then you'll be able to measure the results.
Use SMART as an acronym – specific, measurable, attainable, relevant and time-specific.
7. Cash flow
Anticipate your expenses. Detail what will be needed in resources. Be conservative. Know how you'll manage your inventory costs.
Once you determine what your resources will cost, add another 25 percent to allow for unexpected developments. Do a break-even analysis to determine when you will be profitable.
Know which revenue stream is profitable. Identify potentialities – what you can do to make more profit for the short-term and long-term. Don't waste time reflecting on ideas that will only yield temporary growth.
As you progress and grow, focus on developing long-term multiple revenue streams.
For example, my business started out as a marketing firm. I quickly learned that clients had issues with their employees' productivity, which negated marketing strategies and execution, so from my management background I was able to offer HR programs. Then I added "special projects" for clients who felt they had unique challenges.
8. Analysis of your main competitors
Understand why your competitors are successful in areas you're not. Identify companies that are growing in unique fashions.
Identify the ways in which your competitors aren't succeeding.
9. Human capital
Identify the qualities you need in people. Only recruit people who are inspired by your value proposition and who do quality work.
10. Increasing sales
Know your best sales opportunities. When do you sell the most? How can you improve?
11. Strategies
Fill in the blanks. Write the strategies in how you will succeed. Fine tune as you go along.
From the Coach's Corner, finally, remember if you have a dream, it's likely you'll be able to draw on your experience to make it happen.
Here are related tips:
Finance Checklist for Strategic Planning, Growth — Strategic planning in finance for growth means avoiding trendy fads. Instead, it requires an ongoing down-to-earth approach in order to create value. Here are seven steps.
To Realize Your Business Vision, 8 Best Practices for Setting Goals — What ever your situation is, to realize your vision, focusing on the right details is a skill conducive for strategically setting goals. Here are eight best practices.
8 Simple Strategies to Give You Pricing Power — If you're struggling with pricing strategies, you're not alone. Many big companies struggle, too.
Marketing Tips to Run Your Online Business for Higher Profit — E-commerce has made it possible for entrepreneurs to get a fast return on their investments with higher profits. Here's how they do it.
14 Steps to Profit from Online Customer Reviews — For competitiveness and profits, businesses can't afford to ignore the potential of online reviews. They're a factor in revolutionizing commerce. Reviews are important because they influence prospective customers to buy from you. They're also beneficial in improving your Internet presence because search-engine crawlers consider them to be relevant.
"Where there is no vision, there is no hope."
-George Washington Carver
__________
Author Terry Corbell has written innumerable online business-enhancement articles, and is a business-performance consultant and profit professional. 

Click here to see his management

services

. For a complimentary chat about your business situation or to schedule him as a speaker, consultant or author, please contact Terry.




Photo courtesy of stockimages at www.freedigitalphotos.net


Updated March 26, 2018 –


Singapore continues as a bastion of success.
Singapore is a top financial center — the second-busiest shipping port closely behind Shanghai, China.
Singapore's Changi Airport has been voted the world's best for six consecutive years, according to world airport awards in 2018.
This video shows how the Singapore airport continues to innovate:
You might recall 43 percent of companies doing business there forecast continued growth financially and strategically until at least 2017, according to a Telstra Global Report in 2014.
"Multinationals from around the world are meeting and exceeding their strategic and financial objectives in Asia," said Telstra Global Managing Director Martijn Blanken.
Sixty percent of companies met financial and strategic goals from 2011 to 2014, according to Telstra's report entitled, "Connecting Countries."

Singapore Bay
Telstra interviewed 4,155 executives employed by companies headquartered in more than 20 nations. They include the United States, United Kingdom, Germany, Australia, mainland China, Japan, India, Hong Kong, Singapore and Indonesia.
Singapore's trade advantages
Singapore is an enduringly attractive location for international expatriate executives, with 39 per cent of workers in Singapore-headquartered companies saying that they will still be working in Singapore in five years," added Mr. Blanken.
Like many regions, Singapore does have at least one challenge.
"However, 29 per cent of Singapore companies say that finding good local talent is extremely challenging," he acknowledged.
He said the research identifies a superior category of top performing companies in Asia, termed Asia Business Champions in the report.
Asia Business Champions comprise top 5 per cent of overall companies in Asia.
"On a global level, the ICT industry is a standout in Asia, with more than 70 per cent of these companies having been very successful in Asia in the past three years, compared to 61 per cent of companies across other sectors," said Mr. Blanken.
ICT is an acronym for information and communications technology.
"Over the next three years both financial services and insurance companies and those in the ICT sector are most bullish about exceeding their objectives in Asia, with 55 and 51 per cent respectively, compared to 42 per cent overall," he added.
More findings
Additional details:
— 50 per cent of companies see expanding into new markets as extremely important to the success of their firm in the next three years.
— China is the primary growth market for companies who see expansion into new markets as a high priority in Asia over the next three years; 50 per cent nominated China as part of their strategic expansion plans
— Companies are also focused on expansion into Singapore (38 percent), Hong Kong (33 percent) and India (32 percent).
— Asia Business Champions are more likely to have a global footprint than others in the study, 82 per cent operate both in and outside of Asia.
— U.S. and U.K. firms are over-represented in the ranks of the top five per cent — Asia Business Champions — 32 percent of Asia Business Champions are companies headquartered in the U.S., compared to a total of 14 percent of overall respondents being companies from the U.S. Eight per cent of Asia Business Champions are U.K. companies, compared with only 3 per cent of overall respondents being companies headquartered in the UK.
— ICT and financial services companies are also over-represented in the Asia Business Champions category, 15 per cent and 12 per cent respectively, compared with7 per cent of all businesses.
Headquartered in Hong Kong, Telstra Global is part of Telstra Corporation Limited, the leading telecommunications and information services company of Australia.  The company is licensed in Asia, Europe and the U.S. and facilitate access to over 1,900 PoPs in 230 countries and territories across the globe.
From the Coach's Corner, editor's picks:
Take Your Business Globally with These 12 Tips — If you want to export your products to the international marketplace, there are 12 basics to keep in mind and implement.
Risk Management – Lawyer Explains Basics in Protecting Intellectual Property — Entrepreneurs are well-advised to consider ways to avoid legal entanglements over their inventions and intellectual property.
Optional Strategies for International Trade — Companies engaged in international trade should carefully review their strategies when doing business abroad. Author and consultant, Seena Sharp, provides her competitive-intelligence analysis on maximizing revenue from trade in the European Union.
11 Travel Tips – Save Money, Prevent against Cyber Theft, Fraud — The most vulnerable travelers are businesspeople. That's because they have to use Internet and e-mail. They're in danger expressly from vulnerabilities, such as from wirelessly accessible passports to using WIFI.
"It is usually people in the money business, finance, and international trade that are really rich."
-Robin Leach
__________
Author Terry Corbell has written innumerable online business-enhancement articles, and is a business-performance consultant and profit professional.

Click here to see his management services

. For a complimentary chat about your business situation or to schedule him as a speaker, consultant or author, please

contact Terry

.
Are your profits flat despite a bigger marketing budget? Here's how you can regroup before Q4 with a mid-year operations audit.
So, you've installed an elite marketing program, but you aren't meeting financial projections? Well, there's one likely suspect – your internal operations.
Find out where your human-capital problems are, so you can implement profit solutions. Consider an internal operations audit.
It can spot typical operational challenges such as dysfunctional supply chains; failures in green-business practices; IT security issues; and unnecessary risks that threaten business disruptions.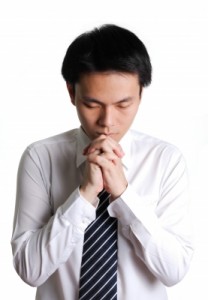 Use an internal audit to unearth the problems with 10 strategies:
1. Be respectful of your employees — don't endanger morale
Many employees get nervous any time a big boss or management consultant suddenly enters their space with a clipboard full of questions.
Treat employees as experts. Be diplomatic. Explain the overall reasons for the audit. First, meet with your leaders and get their feedback then meet everyone individually before considering staff meetings.
2. Encourage your employees to participate in the process
That's accomplished by active listening with open-ended questions to get information. This isn't about telling employees what they're doing right and wrong.
You need to know the realities they face in the operational costs of their daily responsibilities. In addition, they need to know what drives profit to improve cash flow. See who knows about profit drivers and who doesn't.
The solution: Start creating a partnership with your employees. If employees perceive that a partnership exists, you'll be closer to achieving the desired results.
3. Make certain you have a distinct, companywide understanding of all your systems
Employees can't perform well in chaos. Check to see if you're employing best practices that include solid operations checklists.
4. Examine everything – don't be complacent
Don't omit any area. Check every phase of your business. That includes employee morale. High morale among employees propels profits.
5. Take steps to empower your employees
Don't be afraid of negative news. Welcome it. You can literally power your brand with employees who aren't afraid to speak.
"If you can't explain it simply, you don't understand it well enough."

-Albert Einstein
6. Segue to profitable ideas
Don't keeping focusing on the problems. Change direction.  Instead, encourage discussions for improvement in the challenges.
Ultimately, the goal is to motivate employees to offer profitable ideas, such as properly managing your inventory costs for positive cash flow. Remember, it's a matter of principles, not finger pointing at personalities.
7. Double down – follow all salient areas and gauge your progress
You'll need to know the most stubborn issues in order to save time and increase revenue. Your audit should reveal what's changed and what hasn't.
Hint: You can increase your business value with five basic business-process optimization strategies.
8. Continue to consider your employees' perceptions
Not all employees will be on the same page with you for business growth. You can ease the process by dealing with their biggest concern – what's in it for them – then, they're more likely to cooperate enthusiastically.
Trust between management and your workforce helps. Implement leadership strategies for employee respect, and take steps to boost your employees' morale.
9. Think and act like one of your valued customers
Your audit should consider your customers' perspectives – what's working for them, what isn't and what would solve the issues.
Look for two common problems:
1o. Be pragmatic and balanced
Often, there's a tendency to belabor the negatives without focusing enough on the positives. Make sure your reports are balanced.
If you're not balanced, it will become unnecessarily difficult to market your changes to employees.
From the Coach's Corner, related information:
8 Strategies When Sales Drop and Costs Cut into Your Profits — If your sales are down and costs are hurting your profits, you're not alone. The irony is you can do something about it — with these eight tips.
13 Management Tips to Solve Employee Absenteeism — Absenteeism causes migraines for a lot of bosses. Obviously, your company will make healthier profits, if you don't have an absenteeism problem.
HR Management – 8 Best Practices in Employee Delegation — Delegation is a fundamental driver of organizational growth. Managers who are effective in delegation show leadership. Here are eight best practices.
6 Steps to Implement a Cultural Change for Profits — If your company is lacking in teamwork, morale is poor and profits are weak, chances are you need to change your organization's culture.
No one so thoroughly appreciates the value of constructive criticism as the one who is giving it.
__________
Author Terry Corbell has written innumerable online business-enhancement articles, and is a business-performance consultant and profit professional. 

Click here to see his management services

. For a complimentary chat about your business situation or to schedule him as a speaker, consultant or author, please 

contact Terry

.
Photo courtesy of podpad at www.freedigitalphotos.net


E-commerce maintains its high growth in the U.S. – now $43 billion in Q2 2012 – an increase of 15 percent, according to a comScore report. That's the seventh straight quarter of double-digit increases.
"While the second quarter's 15-percent growth rate couldn't quite match the especially high growth rate from the first quarter, it was nevertheless almost four times higher than the growth in overall consumer spending, a sign of continued strength in the e-commerce channel," says comScore Chairman Gian Fulgoni.
"That said, although e-commerce remains strong, we are taking a cautious view of the second half of the year in light of some renewed signs of economic uncertainty and a stubbornly high unemployment rate," he adds.
The study's key findings:
The top-performing online product categories were: Digital content & subscriptions, consumer electronics, flowers, greetings & gifts, computer hardware and apparel & accessories. Each category grew at least 16 percent vs. a year ago.
42 percent of e-commerce transactions included free shipping, representing a seasonal pullback from the Q4 2011 high of 52 percent.
Retail   E-Commerce (Non-Travel) Growth Rates
Excludes Auctions, Autos and Large Corporate Purchases
Total U.S. – Home & Work Locations
Source: comScore, Inc.
Quarter
E-Commerce   Spending ($ Millions)
Y/Y   Percent Change
Q1   2007
$27,970
17%
Q2   2007
$27,176
23%
Q3   2007
$28,441
23%
Q4   2007
$39,132
19%
Q1   2008
$31,178
11%
Q2   2008
$30,581
13%
Q3   2008
$30,274
6%
Q4   2008
$38,071
-3%
Q1   2009
$31,031
0%
Q2   2009
$30,169
-1%
Q3   2009
$29,552
-2%
Q4   2009
$39,045
3%
Q1   2010
$33,984
10%
Q2   2010
$32,942
9%
Q3   2010
$32,133
9%
Q4   2010
$43,432
11%
Q1   2011
$38,002
12%
Q2   2011
$37,501
14%
Q3   2011
$36,308
13%
Q4   2011
$49,698
14%
Q1   2012
$44,282
17%
Q2   2012
$43,153
15%
"In fact, consumer perception of the economy has recently deteriorated, with 56 percent now viewing economic conditions as poor, up from a level of 49 percent three months ago," says Mr. Fulgoni.
"So, even as commerce increasingly shifts to the online channel, any significant future pullback in overall consumer spending could dampen the strong double-digit growth rates we've been experiencing for the year-to-date," he warns.
From the Coach's Corner, see these information links: 
"It's much easier to double your business by doubling your conversion rate than by doubling your traffic."
-Jeff Eisenberg
__________
Author Terry Corbell has written innumerable online business-enhancement articles, and is a business-performance consultant and profit professional. Click here to see his management services. For a complimentary chat about your business situation or to schedule him as a speaker, consultant or author, please contact Terry.