Are you ready for this? If you're looking for a job and competition is tough, human resource professionals say a personal Web site can be a valuable asset.
In fact, 67 percent of HR respondents to a 2015 survey say a site can differentiate you compared to someone who only submits a resume.
"The survey shows that, while recruiters continue to scan social posts for red flags, they view digital assets as tools to better understand candidates and to help them make more informed hiring decisions," says Predrag Lesic, CEO of Domain.ME.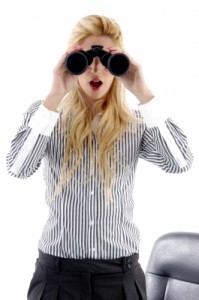 A market research firm, Research Now, conducted the study for Domain.ME, the provider of the .ME domain extension. By underwriting such a topic, the sponsor of the survey obviously has skin in the game.
But it's worth noting the change in recruiters' attitudes about digital content. For years, we've only been warning about being careful what you write in your social media. That's still apropos. Again, your social media comments must be in good taste.
Some 300 U.S. human resource professionals, who regularly manage staffing and recruiting for their organizations, responded to the survey.
Key findings:
Sixty-eight percent of HR professionals are looking to assess personal qualities that aren't perceptible from a traditional resume.
Half of survey respondents believe a personal Web site helps to "humanize" a candidate.
Nearly one third of the HR professionals surveyed agreed that a personal Web site can provide a competitive advantage in the job market.
Four-in-ten recruiters would be more inclined to contact a candidate with the personal Web site when considering two candidates with seemingly equal qualifications.
To illustrate the high level competition among jobseekers, HR professionals get 100 applications for each open position. That's according to Beyond Academia, a conference that shows U.C. Berkeley Ph.D. job hunters how to get a job outside of higher education.
Courtesy of Domain.ME, here's an informative infographic:
From the Coach's Corner, more tips for job hunting:
Are You Struggling to Write Great Cover Letters? Here's How — If you want to write a cover letter that will entice employers to consider you, there are several precautions to take. Otherwise, you risk sending a letter that employers won't want to read. Here are seven strategies.
Checklist to Build Self Confidence for Career Success — Everybody occasionally struggles with self confidence. But some people have continuing low self esteem. Their lack of confidence serves as a big obstacle.
Looking for Your 1st Big Job? Think like a Boss — What do employers really want when they hire young college graduates? The key for you is to think like a boss. So put yourself in their shoes to cut through the clutter of your competing applicants.
After a Tough Job Hunt, Ease Your Burnout before Starting Your New Job — Any time you endure the pressures of a career move, you must recognize the signs of a burnout. So, you have to guard against burnout. If you get burned out, it's best to alleviate it.
Dress for Success in Job Interviews – Tips for Women, Men — First impressions are lasting impressions. They really count in your job search. This is especially true if you're working your way up your career ladder to management or any other important position in a conservative or traditional business environment.
"The hardest job kids face today is learning good manners without seeing any."
Fred Astaire
 __________
Author Terry Corbell has written innumerable online business-enhancement articles, and is a business-performance consultant and profit professional. Click here to see his management services. For a complimentary chat about your business situation or to schedule him as a speaker, consultant or author, please contact Terry.
Photo courtesy imagerymajestic at www.freedigitalphotos.net


Few things in life are as shattering to an unemployed person's self-esteem as the inability to draw a paycheck.
Whether unemployed or under-employed, a person needs two things: A sense of hope and the right tools to negotiate a job. More than 100 years ago, Oscar Wilde wrote: "What seems to us as bitter trials are often blessings in disguise."
Unconvinced? Try the philosophy of Dr. Norman Vincent Peale: "What seems impossible one minute becomes, through faith, possible the next." You can get faith from the action of using the right tools in your job search.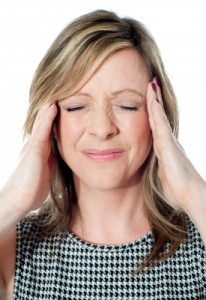 How much money do you want to make? Take my word for it, Roy Chitwood, of Max Sacks International, has the right tools, which are worth whatever you want in a salary.
He's also an advocate for positive thinking and he's been successfully training salespeople the art of selling for more than four decades. And now, he is providing free-of-charge, his "Seven steps on how to 'sell' yourself to get a new job."
I agree with him when he says the best-selling takes place as the result of the power of listening. To help you remember the concept, think of Marlon Brando in "The Godfather." Remember the scenes of him listening to the downtrodden folks as they unloaded all their troubles? The godfather had all the power.
To gain job-negotiating power, Mr. Chitwood provides this example:
"The typical job interview goes like this: The interviewer says something like, 'Tell me about yourself' or 'What are some of the projects that you worked on in your last position that you're proud of?' From that point on the interview goes downhill. Why? Because the interviewer will be bored stiff by whatever you say."
So, he advocates taking control of the conversation. "The only way you know what someone is thinking is when he or she is the one talking – not you," he says.
He explains further:
"Think about how differently the interview would go if you responded to the interviewer's question, 'Tell me about yourself," with, 'I'd like to tell you about myself. However, could I first ask you a couple of questions regarding the position?; Now you have control of the interview and you know what the interviewer is thinking. Using this one phrase, you have put the interview on track."
Here are Mr. Chitwood's steps for a successful job interview:
Step one — approach: In this step, you'll introduce yourself, smile, be engaged and interested in what the interviewer is saying. You'll use the interviewer's name when addressing him or her and you'll develop rapport by using what we call the FSQS (friendly silent questioning stare). This is body language that shows you're listening intently, inviting the interviewer to tell you more.
Step two — qualification: This is the portion of the interview where the "Tell me about yourself" question occurs. Get the interviewer talking with a response like, "Mary, I would like to tell you about myself. However, first I would like to ask a couple of questions. Is that all right?" When she agrees, you'll ask a series of questions to gain the information you need to assess whether the position is right for you.
Step three — agreement on need: This where you'll ask the most important question of all: "What are some of the things you are looking for in a candidate for this position?" This is how you'll determine whether the job fits you. If it doesn't, this is the time to gracefully terminate the interview. Say that this position isn't what you're looking for, thank the interviewer for his or her time and politely excuse yourself.
Step four — sell the company: This is normally the step in the selling process where you extol the virtues of your company. Since you are the "company," share your own attributes. "John, let me tell you a little about myself." Make sure that the things you talk about relate to the job, such as your education and experience. You could share information about your goals, travel or family situation if they are relevant. Finally, ask, "What questions do you have about my background?" to get the interviewer talking again.
Step five — fill the need: In this step you'll drive home why you're the one for the job. Say something like, "There are several important experiences I would bring to the company and this position such as …" and then relate how your education, experience, goals, etc. will benefit the company in a series of feature/benefit/reaction sequences. These sequences should be specific. "My fluency in Mandarin Chinese along with my five years of experience selling in China (feature) will help me increase your company's sales in Asia (benefit)."
Then, ask a "reaction question": "How would that help with your sales goals for this year?" Limit your feature/benefit/reaction sequences to three. Now transition to the next step by asking a release question such as, "What questions do you have?" Once the interviewer has asked any clarifying questions, this is the time to ask about compensation and estimated start date for the position. "When would you like the new person to start?"
Step six — act of commitment: This is the close of the "sale." Make a statement such as, "If I can arrange my schedule to start on the date you would like and my references check out can you think of any reason why you wouldn't hire me?" Unlike most interviews that end with the interviewer saying, "We'll call you," this closing approach allows for honesty between you and the interviewer. You're communicating your interest in the position and if he or she is interested in you, you'll most likely get an indication at this point.
Step seven — cement the sale: This is your graceful exit from the interview. Say something like, "Thanks very much for meeting with me. I appreciate you taking the time to give me the information on the position and the company. I look forward to starting on Jan. 15." This confirms the specifics of what you and the interviewer discussed and it's a friendly, professional close to the interview. Remember to shake the interviewer's hand as you leave.
Follow up the next day with a handwritten, mailed thank-you card. The process of landing a job can be much easier when you know how to sell yourself.
For Mr. Chitwood's selling tips, visit www.maxsacks.com.
(NOTE: I'm proud to say Roy Chitwood is a friend of mine. We were introduced by Gerri Knilans, who is the noteworthy president of Trade Press Services, www.tradepressservices.com. Trade Press Services gets your company in the news by writing bylined feature articles and guaranteeing their publication in trade magazines.)
From the Coach's Corner, here's a related column: Job Hunting? Tips to Land Your Dream Job with Style, Substance.
"The future belongs to those who believe in the beauty of their dreams."
-Eleanor Roosevelt
__________
Author Terry Corbell has written innumerable online business-enhancement articles, and is also a business-performance consultant and profit professional. 

Click here to see his management services

. For a complimentary chat about your business situation or to schedule him as a speaker, consultant or author, please

contact Terry

.
Photo courtesy stockimages www.freedigitalphotos.net