Many businesses are growing their businesses by taking advantage of growth opportunities in private labeling.
It can be positive revenue-wise for the supplier as well as the retailer.
How it works:
Private-label products are manufactured in order to be offered under other businesses' brand. This means companies of all sizes enjoy the prestige of selling products with their own logos.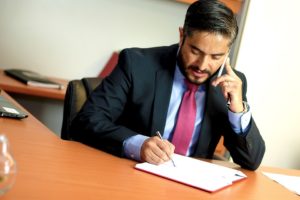 Essentially, companies are able to reinforce their brands. Private labels enable small businesses to appear more professional.
In addition, big retailers, in particular, are able to satiate economy-minded consumers because they're able to sell private label products at lower prices.
Conversely, manufacturers enjoy higher revenue by privately labeling products for companies. They do all the work so their customers receive finished products to sell.
The downside for manufacturers is their private-label profit margins are usually thin, so they have to make up the difference in higher volume.
And thanks to private labeling, corporate gift market is huge in Q4.
How can you get started in private labeling? Start with your existing customer base by offering to private label products for them. This will enable you to build a track record.
For information, Google the term, private label, and you'll discover several million search results. There's also a national organization – the Private Label Manufacturers Association.
Indeed, there are pitfalls to avoid.
Here are six basic tips:
1. Establish controls
If you make your own product, such as a wine, you don't need to outsource.
Otherwise, outsourcing is very popular. But whether you manufacture your own products or outsource the work, be diligent about the process.
If you outsource, research the supplying company for ethics. You don't want to risk the company leaking product designs to counterfeiters.
2. Insist on consistency
It's imperative to use the same ingredients and processes to exact specifications.
3. Partner with your supplier
You should avoid manufacturers who also provide for your competitors. Get an agreement in writing.
Research your competitors with similar products to help you split profits and establish a wholesale price.
Consider choosing a manufacturer that can help you develop a marketing budget – from research and design to packaging, branding and timelines.
4. Select a nearby manufacturer
Location counts to save time in shipping.
5. Get a good private-label attorney
There many protections to seek not the least of which is trade-marking, patents or copyrighting.
Laws vary from state to state. Make sure you have the right information for the creation, launch and distribution of your products.
Get stellar counsel to prevent intellectual property infringement or counterfeiting of your products.
There are countless private-label sellers. With globalization, the number of private-label sellers will only continue to increase.
6. Be diligent if you sell on platforms such as Amazon, Etsy or eBay
Know the guidelines in the brand registry services as well as their terms of service.
If you encounter counterfeiting on the platforms, be empathetic with the platforms' personnel. In making your case, don't be emotional and petty. State your case using their terms of service rules with concise arguments and unambiguous evidence.
From the Coach's Corner, recommended reading:
4 Tips to Protect Your Business with a Trademark — The last thing you want as a business is for your company logo and name to be stolen. The trick to avoid such a travesty is to be trademarked by the United States Patent and Trademark Office.
Risk Management – Lawyer Explains Basics in Protecting Intellectual Property — Entrepreneurs are well-advised to consider ways to avoid legal entanglements over their inventions and intellectual property.
Best Practices to Protect Yourself in a Business Partnership — Business partnerships often end in catastrophes because they're not based on solid legal foundations. Here are five best practices in due diligence for your protection.
"Where there is a will, there is a lawsuit."
-Addison Mizner
__________
Author Terry Corbell has written innumerable online business-enhancement articles, and is also a business-performance consultant and profit professional. Click here to see his management services. For a complimentary chat about your business situation or to schedule him as a speaker, consultant or author, please

contact Terry

.


U.S. manufacturers are getting a reminder about how to be successful – it's important to evaluate whether they have the human capital, processes, equipment and strategic plans for success.
That's the result of a 32-page study released in 2011 by the Wisconsin Manufacturing Extension Partnership (WMEP).
It was conducted with the American Small Manufacturers Coalition.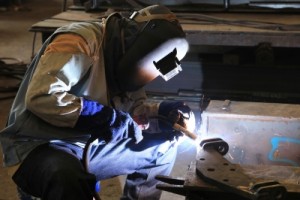 The next generation manufacturing (NGM) study points out:
— Nearly six out of 10 U.S. manufacturers could have a new leader in the next five years — a five percent increase over 2009. This presents an opportunity for manufacturers to solidify leadership and direction for years to come if they develop their next generation of leaders now.  
— Sustainability is increasingly important to manufacturers, with 59.2 percent of manufacturers reporting that sustainability is important or highly important to their future, up from 35.1 percent in 2009. Many of these manufacturers are responding to customer demands for greener products, while others recognize cost-control opportunities such as reduced energy consumption and the re-use of materials.  
— Most manufacturers have systems and equipment in place to support the current requirements of the six NGM strategies, but few describe their equipment as "state-of-the art." For example, only 18 percent have state-of-the-art equipment to support world-class innovation, and just 14 percent have state-of-the-art equipment to support world-class process improvements.  
— Few manufacturers have both talent and workforce development programs to drive world-class performance. Due to an aging workforce and gap in skilled labor, more professional training and development is needed to prepare manufacturers for the next generation.  
— Small companies need assistance in implementing NGM strategies. Smaller manufacturers are less likely than larger companies to be at or near world-class performance in the six NGM strategies, and are less likely to have best practices in place.
"Wisconsin developed the NGM concept and continues to identify new opportunities to help manufacturers in our state," says WMEP Executive Director Buckley Brinkman. "We believe the six key NGM elements define the areas critical for success, and this study shows how our manufacturers can improve in the future."
For many manufacturers, a culture change might be needed to get employees fully involved to plan for the next generation.
"Efficiency is doing things right; effectiveness is doing the right things."


-Peter Drucker
The six next generation recommendations:
1. Customer-focused innovation: Develop, make, and market new products and services that meet customers' needs at a pace faster than the competition. 
2. Engaged people/human capital acquisition, development and retention: Secure a competitive performance advantage by having superior systems in place to recruit, hire, develop, and retain talent.  
3. Superior processes/improvement focus: Record annual productivity and quality gains that exceed the competition through a companywide commitment to continuous improvement.  
4. Supply-chain management and collaboration: Develop and manage supply chains and partnerships that provide flexibility, response time, and delivery performance that exceeds the competition.  
5. Sustainability: Design and implement waste and energy-use reductions at a level that provides superior cost performance and recognizable customer value.  
6. Global engagement: Secure business advantages by having people, partnerships, and systems in place capable of engaging global markets.
A press release indicates WMEP is a private, nonprofit organization committed to the growth and success of Wisconsin manufacturers. Since 1998, WMEP has helped to generate $1.7 billion in economic impact and create and save 14,000 state manufacturing jobs, according to results documented by customers.
WMEP receives financial support from the Wisconsin Department of Commerce and the NIST Hollings Manufacturing Extension Partnership. WMEP also partners with many public and private organizations to serve Wisconsin manufacturers.
WMEP's Web site.
From the Coach's Corner, consider these related resource links:
Best Strategies in HR Training to Fix a Company's Culture — If your company is lacking in teamwork, morale is poor and profits are weak, chances are you need to change your organization's culture. Be forewarned, changing a culture is a monumental chore because it will take strategic planning and super powers of persuasion.
Why Lean Manufacturing Principles Often Don't Work — Many businesses love cutting waste and costs for profits by using lean manufacturing principles, but many global manufacturers have failed. The companies used the popular Six Sigma, Kaizen and Value Stream Mapping.
11 Financial Management Strategies for Turnaround Success — When it comes to management strategies for a successful turnaround, a quote by financial-world wizard Warren Buffett is apropos. "Risk comes from not knowing what you're doing," Mr. Buffett said.
"Efficiency is doing things right; effectiveness is doing the right things."

-Peter Drucker
__________
Author Terry Corbell has written innumerable online business-enhancement articles, and is a business-performance consultant and profit professional.

Click here to see his management services

. For a complimentary chat about your business situation or to schedule him as a speaker, consultant or author, please

contact Terry

.
Photo courtesy  of  koko-tewan at www.freedigitalphotos.net


Updated May 3, 2018 –


Regarding the Trump Administration's efforts to reset the balance of trade with China to further create jobs, the jury is still out.
But there's significant progress. The president's policies have lowered the unemployment rate to 4.1 percent. Today, it was reported that April hiring jumped 20 percent compared to 2017, according a report by LinkedIn.
Reshoring is underway. Forty percent of manufacturers have moved their operations back to America from China and India, according to a 2012 study  sponsored by the Council of Supply Chain Management Professionals.
For manufacturing jobs to return to America, the salient question: Will federal, state and local governments change public policy to take advantage of economic developments in China?
With China's gross domestic product dropping sharply, reportedly to 7.5 percent, vehicle sales down 1.3 percent, labor shortages, and the second-largest economy experiencing a real estate bubble with lower sales prices – it would appear China's economic problems are worse than expected.
Plus, a study by a world-class consulting firm offers hope to regions in the United States beleaguered by high unemployment – the firm predicts labor issues in China mean U.S. firms will be less inclined to offshore jobs.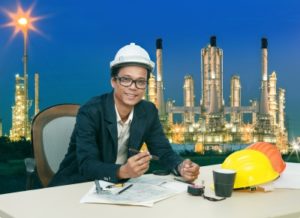 As some U.S. states develop reputations as low-cost manufacturing centers and China's wages increase, offshoring of jobs was expected to decline by 2016, according to an international consulting firm. That's the essence of a 2011 study by The Boston Consulting Group (BCG).
The firm's report: "Made in the USA, Again: Manufacturing Is Expected to Return to America as China's Rising Labor Costs Erase Most Savings from Offshoring."
As usual, BCG offers enlightening insights.
"With Chinese wages rising at about 17 percent per year and the value of the yuan continuing to increase, the gap between U.S. and Chinese wages is narrowing rapidly," said the firm's press release. "Meanwhile, flexible work rules and a host of government incentives are making many states—including Mississippi, South Carolina, and Alabama—increasingly competitive as low-cost bases for supplying the U.S. market."
That's thanks to a labor-shortage issue.
"All over China, wages are climbing at 15 to 20 percent a year because of the supply-and-demand imbalance for skilled labor," said Harold L. Sirkin, a BCG senior partner. "We expect net labor costs for manufacturing in China and the U.S. to converge by around 2015. As a result of the changing economics, you're going to see a lot more products 'Made in the USA' in the next five years."
It's a complex issue, but BCG further explained the rationale.
"After adjustments are made to account for American workers' relatively higher productivity, wage rates in Chinese cities such as Shanghai and Tianjin are expected to be about only 30 percent cheaper than rates in low-cost U.S. states," stated the press release. "And since wage rates account for 20 to 30 percent of a product's total cost, manufacturing in China will be only 10 to 15 percent cheaper than in the U.S.—even before inventory and shipping costs are considered."
Cost advantages in China will lessen
"Products that require less labor and are churned out in modest volumes, such as household appliances and construction equipment, are most likely to shift to U.S. production," according to BCG's Web site. "Goods that are labor-intensive and produced in high volumes, such as textiles, apparel, and TVs, will likely continue to be made overseas."
Sirkin, who authored "GLOBALITY: Competing with Everyone from Everywhere for Everything," advised U.S companies to examine all the labor costs.
"They're increasingly likely to get a good wage deal and substantial incentives in the U.S., so the cost advantage of China might not be large enough to bother—and that's before taking into account the added expense, time, and complexity of logistics," said Sirkin.
BCG said the reversal has started.
"Caterpillar Inc., for example, announced last year the expansion of its U.S. operations with the construction of a new 600,000-square-foot hydraulic excavator manufacturing facility in Victoria, Texas," the press statement indicated. "Once fully operational, the plant is expected to employ more than 500 people and will triple the company's U.S.-based excavator capacity."
Caterpillar acknowledged why.
"Victoria's proximity to our supply base, access to ports and other transportation, as well as the positive business climate in Texas made this the ideal site for this project," said Gary Stampanato, a Caterpillar vice president.
Two other companies change course
"NCR Corp. announced in late 2009 that it was bringing back production of its ATMs to Columbus, Georgia, in order to decrease the time to market, increase internal collaboration, and lower operating costs," said the consulting firm. "And toy manufacturer Wham-O Inc. last year returned 50 percent of its Frisbee production and its Hula Hoop production from China and Mexico to the U.S."
U.S. unions, of course, have been an obstacle.
"Workers and unions are more willing to accept concessions to bring jobs back to the U.S.," noted Michael Zinser, a BCG partner who leads the firm's manufacturing work in the Americas. "Support from state and local governments can tip the balance."
Mr. Zinser said U.S. executives need to look a bigger wage-cost picture.
"If you're just comparing average wages in China against those in the United States, you're looking at the problem in the wrong way," Zinser cautioned. "Average wages don't reflect the real decisions that companies have to make. Averages are historical and based on the country as a whole, not on where you would go today."
Another factor is labor shortage.
"In the U.S., we have highly skilled workers in many of our lower-cost states. By contrast, in the lower-cost regions in China it's actually very hard to find the skilled workers you need to run an effective plant," added Doug Hohner, another BCG partner who focuses on manufacturing.
China will continue as a major player in manufacturing U.S. products, but Mr. Hohner offers these forecasts:
First, investments to supply the huge domestic market in that nation will continue.
Second, in the absence of trade barriers that prevent offshoring, Western Europe will continue to rely on China's relatively lower labor rates since the region lacks the flexibility in wages and benefits that the U.S. enjoys.
Third, even though other low-cost countries—such as Vietnam, Thailand, and Indonesia—will benefit from companies seeking wage rates that are lower than China's, only a portion of the demand for manufacturing will shift from China. Smaller low-cost countries simply lack the supply chain, infrastructure, and labor skills to absorb all of it.
Public policy
My sense is the big question is whether government will start doing the right thing in public policy? Oops, that goes for unions, too, and the ostensible political motivations of the National Labor Relations Board (NLRB).
"I don't make jokes. I just watch the government and report the facts."




-Will Rogers
A brouhaha comes to mind – those issues over Boeing launching a manufacturing plant in South Carolina. For years, state government and union political activity gave the aerospace giant no option, but to look for a better locale-alternatives to build the 787 Dreamliner.
You'll recall the disingenuous complaint by the National Labor Relations Board against Boeing. It took months to settle.
So we don't forget, here was the issue:
An editorial, "The right way to win Boeing jobs for Washington state" in a Tacoma, WA newspaper, The News Tribune, made a salient comment: "The NLRB complaint – which alleges that Boeing retaliated against its workers for striking when it choose to expand in South Carolina rather than Washington – appears to be little more than an attempt to assuage battered union interests."
In a similar editorial, "NLRB complaint against Boeing needs critical look," The Seattle Times cited President Obama's rhetoric about generating jobs.
"Really a president does not create manufacturing jobs. He creates policies that may encourage companies to create jobs — companies like Boeing, which has now had the creation of 1,000 jobs in South Carolina second-guessed by Obama's National Labor Relations Board," wrote the editorial writers.
"In its complaint, the NLRB is attempting to reverse a U.S. investment by the nation's No. 1 exporter 17 months after the company decided to make it — after the money has been spent, after the equipment is set up and after 1,000 workers have been hired. In South Carolina, assembly of the first 787 is scheduled to begin this summer. For the government to demand now that the company move everything to another state shows no sense of practical reality," the newspaper asserted.
Let's hope the trends remain positive and BCG was right. But more than political rhetoric, we need competence in government. If the right public policies are implemented, political and economic liberties will improve for everyone – not just the unions' leadership.
From the Coach's Corner, here are more Biz Coach thoughts on job creation:
Artificial Intelligence: U.S. Lags Behind in Educating Students – Study — America's educators rank just ninth among all nations in terms of preparing students for the real world of automation, according to a study released by a research group associated with The Economist magazine. Here are some solutions.
Both Democrats and Republicans Endanger U.S. Economy — Have we not learned any lessons from the horrors of the Great Recession from a decade ago? Apparently not.
Earnings Are Important, But Psychology and Reforms Matter — Much has been written about the growth of the stock market and U.S. economy. Three percent growth has returned in the gross domestic product. Tech has played a role. But a red flag has emerged as an obstacle.
How Bad Policy and Journalists Hinder Economic Prosperity — The nation's economy will continue its strong growth if we capitalize on lessons from the common-sense economic-growth policies of two late presidents.
"I don't make jokes. I just watch the government and report the facts."

-Will Rogers
__________
Author Terry Corbell has written innumerable online business-enhancement articles, and is a business-performance consultant and profit professional. 

Click here to see his management services

. For a complimentary chat about your business situation or to schedule him as a speaker, consultant or author, please 

contact Terry

. 




Image courtesy khunas at www.freedigitalphotos.net