Nov. 5, 2010 –
The Nielsen Co. has admitted errors that have significant repercussions for the advertising industry, according to AdAge.com. The research firm revealed computer error had caused it to under count Internet traffic – time spent viewing by 22 percent – and other related flaws including data on social-media usage.
Specifically, Nielsen's system erred in recognizing long URLs – formally known as Uniform Resource Locator. That's the global address of a Web site.
AdAge.com reporter Michael Learmonth quoted a Nielsen letter to clients:
"Nielsen is still investigating both the cause and extent of the error, but is advising clients in a letter today that it believes their "time spent" metrics — or the amount of time visitors spend on a website or watching video — may be grossly underestimated by the current system."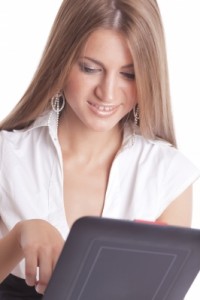 Mr. Learmonth reported the errors adversely impact the data at several services:
"The flaw affects Nielsen's NetView service, but likely also VideoCensus, MegaView Retail, MegaView Search, AdRelevance, WebRF services as well as custom research."
Ostensibly, the issue has been ongoing for months, but it will be reportedly fixed in time for December's results which will be reported in Jan. 2011.
The Web data is leveraged by advertising agencies in media buying, so it's quite an eye-opener. (Disclosure: Some business-coaching columns on this site have quoted Nielsen's data. I've also used it on occasion in my consulting practice, as well.)
It mostly affected the data for URLs with 2,000 characters or more. Usage wasn't counted on such sites, which are mostly social networks such as Facebook. But it also means some of the data wasn't counted for visits within a Nielsen's panelist visit.
"We don't yet know if some properties were more affected than others," Mr. Learmonth quoted Ari Paparo, exec VP-online products at Nielsen. "That's one of the questions that needs to be resolved."
In a sense, the errors aren't a surprise. Publishers have insisted that their own internal visitors' data differed from Nielsen's and from some reports by comScore, a competing market research firm.
At the very least, it's commendable that Nielsen made the disclosure.
Understandably, a forensic investigation is underway according to the reporter:
"…every element of our internet measurement methodology, including the panel, collection capabilities and processes" is under review.
"We need to do a better job keeping pace with the rapid evolution of the internet," said the letter, signed by media services president Steve Hasker and Mr. Paparo.
The Nielsen executives writing the letter were Ari Paparo, executive vice president of online products, and Steve Hasker, media services president.
Mr. Paparo previously worked at Google and Mr. Hasker was a partner at McKinsey.
The investigation results will be reviewed by the Media Rating Council, the accreditation organization. Nielsen also promises to be transparent in its study of the problems. The company suggests the data not be used until the crisis is over.
Obviously, in reporting these significant errors, this is a painful process for Nielsen. At the very least, it's commendable that Nielsen made the disclosure. Let's hope the company is sufficiently contrite. The financial repercussions might also be significant in the amend process.
From the Coach's Corner, here are The Biz Coach columns quoting Nielsen research:
Global Study: Internet Consumer-Shopping Preferences
Facebook Clips Google – Is Google's Bloom Falling off the Rose?
Are You Committing The Seven Deadly Sins of Selling?
Tech Drama: How Microsoft-Yahoo Can Beat Google
Will Social Media Take Driver's Seat in Search?
"Character is much easier kept than recovered."
-Thomas Paine
 __________
Author Terry Corbell has written innumerable online business-enhancement articles, and is a business-performance consultant and profit professional. Click here to see his management services. For a complimentary chat about your business situation or to schedule him as a speaker, consultant or author, please contact Terry.
Photo courtesy of adamr at www.freedigitalphotos.net
March 16, 2010 –
The Internet world has been buzzing after Facebook enjoyed more visits than Google in the U.S. during the second week of March, according to the research company, Hitwise. This is ostensibly the third time Facebook has beaten Google as the No. 1 engaged Web site since Christmas Eve, 2009.
Facebook is credited by Hitwise with 7.07 market share percent compared to Google's 7.03 percent.
A competing research firm, comScore, reports Facebook's share was helped by its 10 percent growth rate – from 395 million visits January to 436 million visits in February.
The Internet's intrigue is exciting. Three years ago MySpace was the No. 1 Web when Google took over. And for most of 2009, Twitter seemed to be the recipient of most of the online buzz.
Now, it's Facebook because it makes it easy to share content and information, and it's becoming a first destination site for users.
Most importantly is the implication that Facebook will ultimately help Bing in its competition with Google. Bing handles search for Facebook. This is another indication of Microsoft's brilliance in forming strategic alliances.
Meantime, Hitwise differs by about 25 percent from other research companies, comScore and Nielsen, in estimating Bing's performance. Hitwise only pegged Bing at 9.7 percent market share in search.
For example, in February, Bing continued to accelerate its growth according to Nielsen. The Nielsen press release states Bing's market share is 12.5 percent. That's a 15 percent jump since January. Nielsen also reports Google lost market share for two consecutive months – from 67.3 percent in December to 66.3 percent in January to 65.2 percent in February.
Nielsen also says Yahoo has dropped to 14.1 percent. This might represent a red flag for Bing if it is only taking market share from Yahoo. Bing needs to demonstrate success against Google. That's because Bing and Yahoo will soon join forces in their 10-year deal with Bing being responsible for search and Yahoo handling the advertising.
So, it's hard to say at this point whether the bloom is falling off Google's rose. Other than death and taxes, nothing is ever certain but change.
From the Coach's Corner, here's the latest Nielsen press release: