So you want your WordPress site to be successful. But have you taken all the right precautions to score well on the search engines?
Everything hinges on how you set up your WordPress site. Critical decisions must be made. The success of your site depends on it.
Search engines, especially Google, are choosy in deciding how to rank your site.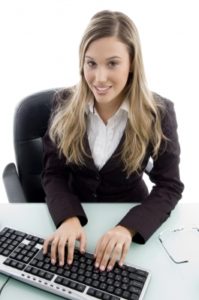 To influence the search engines, it's critical to customize the settings on your WordPress site and avoid typical mistakes.
By taking precautions, you can power your WordPress site to more prominence, which will increase your chances for success.
Here are salient examples:
1. Make your attractive to search-engine spiders
You should be focused on making certain that search engines evaluate your site effectively with their spiders.
The spiders crawl your site. They're designed to assess your site's coding and content.
So in your site's dashboard, go to "Settings >Reading." Watch for the setting, "Search Engine Visibility" and the checkbox identified as "Discourage search engines from indexing this site."
Very important: Make sure it's unchecked and is permanently unchecked.
2. Insert relevant content
You must develop and publish compelling content to impress search engines, which influences people to visit your site.
Whether you're providing products, services or information, your goal must be to develop trust. You must write with authority and provide value for your readers with actionable information.
You must also be consistent and constant in publishing information. In addition to the written word, illustrations or visuals are important. You can insert visuals including videos and infographics.
3. Use the right keywords
To attract visitors, you must strategically use keywords to attract them. But it's important to use the right keywords.
The search engines, Google and Bing, provide tools to help you decide on which keywords to use. Consider Google's Keyword Planner and Bing's Keyword Research tools.
The keywords are best used in the body of your articles, header tags, page titles, meta descriptions and permalinks.
4. Use the ideal permalink structure
Depending on your site, you can choose from a potpourri of formats in permalinks. Some conspicuously show the keywords you select.
Others don't. Bear in mind other formats fail to inform search engines.
You'll be more successful if your permalinks have the title of your posts. Here's how: Select Settings > Permalinks from the WordPress dashboard. Then, set up your site to use /%postname%/.
But don't insert dates in permalinks or in your articles if at all possible – readers prefer timeless information, not date information.
Caution: If you want to change your permalink configuration in order to use post titles, you might experience broken important backlinks. Use this tool to redirect your links.
5. Take advantage of SEO plugins
You'll notice, as a WordPress publisher, you can select SEO plugins. This is important because you'll face tremendous competition for visitors. The plugins give you a leg up on the search engines.
They'll allow you to establish the operational practicality of backlinks, analyze your content, fine-tune permalinks, and provide controls for navigation.
For example, SEO Smart Links will enable you to link keyword phrases to related content in your site.
You might also consider other plugins such as All in One SEO Pack or Yoast SEO.
From the Coach's Corner, here are relevant sources of information.
Tips for Your Site to Capitalize on SEO Trends — How to stay on top of your search-engine optimization game; plus, a helpful infographic: 16 SEO facts we struggle to understand.
Avoid Issues with Google: SEO Checklist for Safe Backlinks to Your Site — Google has been penalizing Web sites that might be unethical in link building for search-engine optimization. Why? Google wants authenticity and quality in its search results. It's vital that you backlink with authoritative, credible sites. Some might be obvious to you, others might not. Here's a safe list.
SEO Tips to Rank No.1 on Bing and Google — Study — There are striking similarities with Bing and Google — Web sites for top brands rank the highest and No. 1 sites are dominant because they have quality content, as well as strong social media signals and backlinks.
SEO and Other Strategic Tips for a No.1 Rated Blog — To own your blogging niche, you must understand the evolving process — important basics in search engine optimization (SEO) and other strategies. If you've been blogging for awhile, you know success doesn't keep come automatically. Blogging is arduous work.
SEO — Google's Tips to Increase Your Site's Download Speed — How fast does your Web site download? Google announced that it determines site rankings, in part, by download speed.
"To become successful online, you only need to remember the following : Good Heart + Passion + Web Design + SEO + Digital Marketing + Dedication + Positiveness + Patience = Success" 
-Dr. Christopher Dayagdag
__________
Author Terry Corbell has written innumerable online business-enhancement articles, and is a business-performance consultant and profit professional. Click here to see his management services. For a complimentary chat about your business situation or to schedule him as a speaker, consultant or author, please 

contact Terry

.




Photo courtesy of imagerymajestic at www.freedigitalphotos.net


The Internet, of course, has made it possible for entrepreneurs to get a fast return on their investments with higher profits. Successful e-commerce is accomplished thanks to access to millions of consumers worldwide.
However, countless entrepreneurs have mistakenly thought all they had to do was put up a Web site and the money would flow.
Many entrepreneurs have also learned that a lack of great reviews – or much worse, bad reviews – will disillusion prospects and customers.
Web site owners have also neglected the potential of mobile-friendly Web sites. Unfortunately for them, they're being penalized by not being able to reach the masses of people who are increasingly using their smartphones to shop.
Entrepreneurs are also learning that their competitors with mobile sites are ranking higher on Google than they are, and sell more product because they create the best possible mobile apps.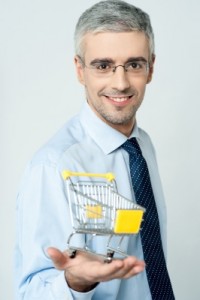 To maximize your digital opportunities, here are the basics:
1. Understand the online selling process
To get loyal customers for repeat sales, there are five stages:
Introduction – your prospects are introduced to your business usually via social media or by visiting your site.
Persuasion – your prospects are exposed to your value propositions and reasons to buy.
Interaction – you engage the prospects with options and answering questions via a chat or with a FAQ section.
Selling – your shopping cart goes into action with online sales, or you sell over the telephone or in your bricks and mortar store.
Preservation – you track user preferences and follow-up to entice them into repeat buying.
2. Understand why your company is unique
Determine your best niche and why you're the best. So know your strengths and weaknesses.
Identify your target audience and their likely perceptions and preferences. Start to create your brand's personality. Develop value propositions or benefit statements so your prospects will perceive value.
Create a branding slogan in three to five words and develop a simple, but memorable logo.
A simple logo as a favicon is important for use in a search engine presentation (for a brief explanation about favicons, see the eight best practices in small business marketing).
… countless entrepreneurs have mistakenly thought all they had to do was put up a Web site and the money would flow.
3. Determine what skills are needed
You or someone on your staff needs to be analytical with the ability to think critically. The person needs to be capable of making strategic moves to anticipate necessary steps, and tracking your successes and failures.
This means it's important to study analytic reports about your social media, your blog readers and visits to your site.
Someone has to stay on top of online reviews and respond accordingly.
4. Identify and implement marketing behavior to match your goals
Certainly, you want top-of-the-mind brand awareness. You also want to make sales. To achieve these goals you must identity the right tactics.
But most entrepreneurs fall into a trap – they're constantly putting out fires – reacting instead of acting. That stems from confusion in not knowing how their efforts contribute to the objectives of the big picture.
So they engage in busywork – starting a Twitter or Facebook account – without a vision for growth for the big picture goal. What they need to be doing is understanding human nature – how the average online visitor decides to buy.
5. Determine your investment
An investment can be in the form of energy, money or time. You must decide on a budget for each.
That means how much effort you will expend in blogging, earned advertising including online press releases, using the right social media, search-engine optimization, developing centers of influence and paid advertising.
From the Coach's Corner, here are related strategies:
14 Steps to Profit from Online Customer Reviews — For competitiveness and profits, businesses can't afford to ignore the potential of online reviews. They're a factor in revolutionizing commerce. Reviews are important because they influence prospective customers to buy from you. They're also beneficial in improving your Internet presence because search-engine crawlers consider them to be relevant.
Marketing Tips via Mobile Devices, Reviews, Coupons — Digital marketing opportunities keep growing and growing. For instance, 70 percent of consumers research product reviews while they shop in stores. Ninety percent are relying on their mobile devices as they make in-store buying decisions.
4 Best Practices to Enhance Your Google Ranking with Digital Content – There are four best practices if you want strong ranking from Google's search rank algorithms, higher click-through rates and more social sharing from your content and press releases. That's according to the Ranking Factors Study from Searchmetrics. The study shows the four practices improve message visibility and campaign results on the Internet.
For Strong Local SEO Performance, Avoid 6 Errors — A key strategy to make your cash register ring is to have a strong Internet presence. That means strategizing for strong local search-engine optimization (SEO). With strong local SEO performance, your business will have online top-of-the-mind awareness in your community. You want to be easily discovered by potential customers.
Social Media – 5 Quick Tips to Boost Your Christmas Sales — Here are five social-media ways to increase sales by the end of the holiday season.
"The secret of business is to know something that nobody else knows."
-Aristotle Onassis
__________
Author Terry Corbell has written innumerable online business-enhancement articles, and is a business-performance consultant and profit professional. Click here to see his management services. For a complimentary chat about your business situation or to schedule him as a speaker, consultant or author, please contact Terry.




Photo courtesy of stockimages www.freedigitalphotos.net